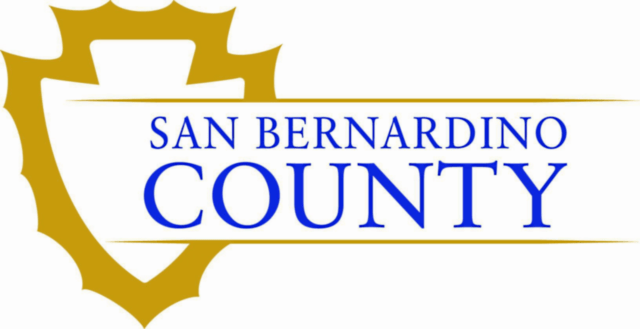 Job title: Finance Analyst III

Company: San Bernardino County

Job description: The Job
PRIORITY REVIEW DATE: AUGUST 21, 2022
Finance and Administration, within the County's Administrative Office, centralizes countywide financial management and oversight to ensure alignment with the priorities of the Board of Supervisors' and the County Executive Officer's priorities in providing accurate and timely financial information and advising County departments on financial matters. Led by the County Financial Officer, this section is responsible for the preparation and administration of the County budget, including development of the five-year forecast and annual strategic plan; the administration and monitoring of the County general fund long-term debt portfolio, which includes both issuance and post-issuance activities; the annual fee and internal service rate review process; oversight and administration of the County's capital improvement program; and providing administrative support to the County's Law and Justice Group and Indigent Defense Program.
Finance Analysts III assigned to this section primarily perform highly complex, varied, and confidential fiscal, budgetary, and financial analysis in support of the County's Board of Supervisors and the County Administrative Office. These positions exercise significant executive responsibility over matters that impact Countywide operations and perform highly complex and varied administrative and analytical work which crosses organizational group lines and impacts the County as a whole. The work performed is of the most confidential and sensitive nature and may include responsibility for employee relations activities.
This recruitment will establish a list to fill immediate and future vacancies.

*Official Title: . For additional information and detailed job duties, please click .
SALARY AND BENEFITS
Competitive salary range up to $135,866 annually depending on qualifications

3% Annual Across the Board Salary Increases on February 2023/24/25

Bi-annual step increases of 2.5% up to Step 14

$750 Annual Certified Public Accountant (CPA) Stipend
The County also offers an alternative that provides a wage differential of 4% above the base salary rate with modified benefits.
Click the links below for additional details:
*Salary Increases are contingent upon assessed values for previous fiscal year.
Minimum Requirements
EDUCATION

Bachelor's degree in Public/Business Administration, Behavioral/Social Science, or other relevant field.
EXPERIENCE

Option 1 Three (3) years of increasingly responsible professional-level administrative experience with primary responsibility for performing budgetary oversight AND conducting complex organizational and financial analysis of programs and/or business operations.

Option 2 Five (5) years of professional-level administrative experience, primarily performing analytical duties in the areas of budget/financial analysis, RFP/contracts or grants management, personnel, or organizational analysis


Notes:

Applicants with an equivalent combination of education and experience commensurate with the responsibilities of the position may be considered.
Professional-level experience is defined as occupations that require specialized knowledge usually acquired through principal work experience. Clerical experience is not considered qualifying.
Desired Qualifications
In addition to extensive governmental budgeting and finance experience, the ideal candidate will possess a master's degree in a qualifying field and have experience which demonstrates the ability to manage complex projects with a high degree of independence and to exercise sound judgment in recommending viable solutions. The ideal candidate must also be self-motivated and demonstrate initiative; be customer service oriented and politically savvy, possess strong interpersonal and communication skills; and be able to effectively coordinate and confer with groups and individuals of various levels. Working knowledge of and experience with SAP's enterprise resource planning (ERP) applications is highly desired.
Selection Process
Application Procedure: To receive consideration for this excellent opportunity, please complete and submit the online employment application and supplemental questionnaire. Resumes will not be accepted in lieu of completing the application and/or the supplemental questionnaire.
Priority Application Review Date: Applications received by August 21, 2022 will be included in the first review/processing of applications; subsequent reviews may be conducted as needed to meet business needs. Apply asap as recruitment may close at anytime once sufficient qualified applications are received.
Selection Process: The selection process will consist of a competitive evaluation of qualifications based on the application and responses to the supplemental questions. The most highly qualified candidates will be referred to the appointing authority for further consideration. Candidates advancing in the selection process will receive further information/instructions via email only.
Completing the Online Application: To ensure timely and successful submission of your online application, please allow ample time to complete and submit your application before the posted filing deadline. Applicants will be automatically logged-out if they have not submitted the application and all required materials prior to the posted filing deadline. Once your application has been successfully submitted you will receive an onscreen confirmation and an email. We recommend that you save and/or print these for your records.
If you require technical assistance, please click to review the Government Jobs , or contact their Toll-Free Applicant Support line at (855) 524-5627. Please note that Human Resources is not responsible for any issues or delays caused by the computer or browser used to submit the application.
EEO/ADA: San Bernardino County is an and Americans with Disabilities Act (ADA) compliant employer, committed to providing equal employment opportunity to all employees and applicants.
ADA Accommodation: If you have a disability and require accommodations in the testing process, submit the within one week of a recruitment filing deadline.
Veterans' Preference: Eligible veterans and their spouse or widow(er) who are not current County employees may be awarded additional Veterans' Preference points. Click for information and instructions to request Veteran's Preference points.
Exempt Unit-Group C

The County of San Bernardino offers a range of benefit programs for employees and their eligible dependents. These include health, dental, vision, and life insurance, as well as a variety of voluntary benefits. Programs and benefit amounts vary and are based on bargaining unit, family size, hire date, plan selection, and number of hours worked.
For a summary of benefits, please click .
Refer to the appropriate MOU, contact the County's Employee Benefits and Services Division at (909) 387-5787 or visit the Benefits website for more detailed information at .

Expected salary: $99923.2 – 135865.6 per year

Location: San Bernardino, CA

Job date: Mon, 08 Aug 2022 07:24:27 GMT

Apply for the job now!