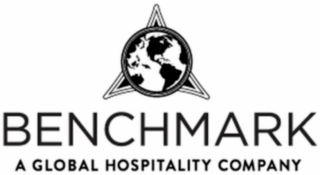 Job title: Food Runner

Company: Benchmark Hospitality

Job description: Come be a part of something bigger!
Benchmark | Pyramid is a strong believer in offering our employees Work-Life Effectiveness through, practices, policies, and programs to help our employees achieve success at both work and home. Here are just some of the great benefits we offer:
Full Time employees have access to Medical and Dental insurance to fit your needs
Benchmark University (You can grow both personally and professionally through on-line webinars and self-study courses)
401K match (Let us help you build your financial future)
Companywide Hotel Room Discounts (Who doesn't love to get away)
Paid Time Off
Employee Assistance Program (We are here to support you)
Employee family events (bring the kids!)
Partnerships and discounts with major retailers such as AT&T, Verizon and Dish to name a few
Many more, please inquire for more details
The David Rubenstein Forum is a University-wide facility for scholarly and academic discourse on campus. The venue supports and promotes inquiry, the open exchange of ideas, and the power of academic, interdisciplinary convening. The Forum is located at the intersection of East 60th Street and Woodlawn Avenue. It serves as a place where scholars gather and exchange ideas through activities that range from talks and workshops to multi-day conferences that span academic disciplines. The facility provides spaces and amenities that are not currently available on campus, including highly collaborative, well-appointed meeting and event rooms commensurate with the types of conferences, special events, workshops, and meetings that University faculty and academic departments host. The building has a sustainable design target of LEED Gold
What you will have an opportunity to do:
BASIC FUNCTION:
A server assistant is responsible for supporting their assigned servers and/or sections within the restaurant. This includes, but is not limited to, the clearing and setting of tables in a timely manner, filling water, replenishing water, retrieving condiments, serving bread & butter, running food, and other tasks needed to assist the team.
QUALIFICATIONS: EDUCATION, KNOWLEDGE, TRAINING, & WORK EXPERIENCE
❖ High school diploma or equivalent
❖ One year restaurant experience
❖ Pleasant personality
❖ Proper posture and professional body language
❖ Excellent communication skills
❖ Proficient in English
ESSENTIAL FUNCTIONS:
1. Work in tandem with the restaurant team, particularly assigned servers
2. Run food from the kitchen to the assign guest and table
3. Clear tables as needed. Reset with proper linen napkin, china, silver and glassware
4. Provide water and bread throughout the meal to the guest
5. Complete opening and closing side work
6. Provide quick and attentive assistance to any mishap in the restaurant
7. Keep work area neat and clean
8. Be familiar with all property amenities, hours of operations, etc.
MARGINAL FUNCTIONS:
1. Respond to any reasonable task as assigned by supervisor or manager
2. Help out in other areas of the restaurant as needed
What are we looking for?
Someone with an engaging and welcoming personality
Someone with knowledge of wine, beer, cocktails, and spirits
Someone who can work under pressure in a fast-paced environment
Someone with a passion for creating an exceptional experience for all guests
Someone with excellent communication skills
Benchmark Hospitality is an equal opportunity employer. We celebrate diversity and are committed to creating an inclusive environment for all employees.
Actual compensation packages are based on a wide array of factors unique to each candidate, including but not limited to skill set, years & depth of experience, certifications and specific office location. This may differ in other locations due to cost of labor considerations.

Expected salary:

Location: Chicago, IL

Job date: Sun, 11 Sep 2022 07:59:33 GMT

Apply for the job now!