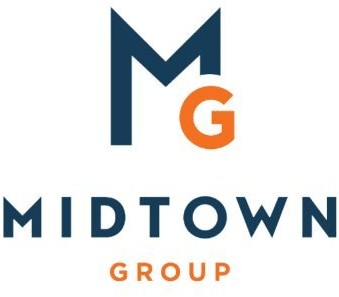 Job title: Accounting Clerk

Company: The Midtown Group

Job description: One of our federal clients is looking for an accomplished accounting clerk to join their office to help process payments, update accounts payable records and provide other accounting support. Strong data entry skills are a must as well as knowledge of accounting principles. This is a long-term contract that requires on-site work.
Interviewing ASAP!
Duties:
Entering Case Transactions into the Quicken or QuickBooks software program. Transactions could be from PDF files, Image Files of Bank Statements, Credit Card Statements, Checks and Withdrawals, and other Financial Records.
Reconciling bank or financial accounts within Quicken or QuickBooks to ensure no duplicate entries and maintaining the accuracy of numerical values for the transactions.
Attaching appropriate Financial Records to the specifically relevant transactions within Quicken or QuickBooks.
Saving the Reconciliation Reports in appropriate Case file folders.
Securing information by completing data files backups and saving of Back-up files for Quicken or QuickBooks into the shared drive's Case folders.
Running reports from Quicken or QuickBooks into Excel-format reports or schedules
Submitting by email the Excel-formatted schedules to the OAM – Accountant, and/or the OAM – Attorney-Advisors – for review.
Maintaining operations by following policies and procedures and keeping the information confidential.
Performing other office duties as assigned.
Minimum Job Requirements:
At least a High School Diploma with on-going college classes; or
Associate Degree, or completed two-years of college education
Fields of study: Accounting, Business Administration, Economic, Finance, Legal, or Paralegal study
Demonstrating knowledge of data entry for Quicken and/or QuickBooks programs
Having Knowledge of MS Excel and MS Word
Demonstrating skills in office work including data entry, reporting of transactions, and preparing of reports
Possessing good written and oral communication skills
Demonstrating ability to meet deadlines and being organized in work projects
Understanding confidentiality of the assignments
Ability to utilize Quicken and QuickBooks software programs
For 32 years, the Midtown Group has been connecting talented professionals with incredible employment opportunities.
We are a small, woman-owned business certified by the Women's Business Enterprise National Council (WBENC). Operating from our headquarters in Washington, DC, we provide trusted staffing services nationwide. Our clients include thousands of the most prestigious Fortune 500 companies, law firms, financial organizations, tech innovators, non-profits, and lobbying firms, as well as federal, state and local government agencies.
Whether you're looking for a temporary role or direct hire position, Midtown wants you to Love What You Do.
To get you there, we can navigate the best options in your industry, connect you directly to hiring managers, and give you the insider tips you need to nail your interview.
You've got the skills. You've got the experience. Let Midtown get you the response your resume deserves.
Check us out! www.themidtowngroup.com Finding the perfect fit should always be this easy.
The Midtown Group is An Equal Opportunity Employer. All qualified applicants will receive consideration for employment without regard to race, color, religion, sex, sexual orientation, gender identity, national origin, or protected veteran status and will not be discriminated against on the basis of disability.

Expected salary:

Location: Washington DC

Job date: Sat, 09 Jul 2022 00:00:48 GMT

Apply for the job now!