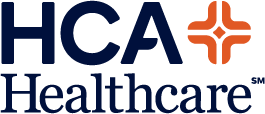 Job title: Adjunct Science Instructor – Anatomy & Physiology

Company: HCA Healthcare

Job description: Galen College of Nursing is a vibrant and growing, single-purpose nursing college focused on expanding access to quality nursing education. Our culture is at the forefront of everything we do. Galen's fundamental goals are to be the best place for nursing education and the best place to work and one cannot be true without the other.
At Galen College of Nursing, we want to ensure your needs are met. We offer Adjunct Faculty some unique benefits including:
401k (100% annual match – 3%-9% of pay based on years of service)
Employee Stock Purchase Program (ESPP)
As you consider joining Galen, please carefully consider how you will model the culture we embrace and look to sustain. A culture where good ideas can come from anywhere and transparency is vital. Respect, accountability and integrity are non-negotiables, and commitment is created and sustained through the development of all employees. We care about each other and our students. We look for ways to exceed expectations and we are always looking for ways to improve and grow, while delivering the promise of extraordinary nursing education, matched only by a commitment to our students' success. If you feel our culture aligns with your strength of experience, attitude and authentic desire to work with great people to help changes lives, we'd love to talk!
Galen College is currently looking for a committed, engaged, creative adjunct on ground Science Instructor who wants to profoundly influence nursing student success.
Responsibilities:
Participating in curriculum development, implementation, and evaluation
Use teaching strategies based on educational theory and evidence-based practice
Provide resources to students that help meet their individual learning needs
Participate in evaluation of the program outcomes
Engage in scholarship
Qualifications
Master's degree and a minimum of 18 Graduate hours in subject area or Terminal degree in field
Rich and deep experiential knowledge of subject area
Engaging oral and written communication skills
Passionate about making a difference in the students' lives
Prefer candidates qualified to teach two or more of the following areas:
A&P
Microbiology
Nutrition
Pharmacology
If you are interested in this innovative opportunity, submit a cover letter (summarizing your interest, as well as your educational and professional qualifications); application; and CV or resume.
Galen College Values:
Inclusivity: I foster an environment that provides opportunity for every individual to reach their full potential.
Character: I act with integrity and compassion in all I do.
Accountability: I own my role and accept responsibility for my actions.
Respect: I value every person as an individual with unique contributions worthy of consideration.
Excellence: I commit myself to the highest level of quality in everything I do.
We are Galen College of Nursing. Our focus is nursing education and our students' success is all that matters. We offer a unique educational experience we call Pure Nursing. Our knowledgeable and caring faculty and staff take personal interest in helping our students achieve their goals. Galen College is regionally accredited by the Southern Association of Colleges and Schools Commission on Colleges (SACSCOC) to award associate, baccalaureate, and master's degrees. The baccalaureate degree in nursing program at Galen College of Nursing is accredited by the Commission on Collegiate Nursing Education (CCNE), and the associate degree program is accredited by the Accreditation Commission for Education in Nursing (ACEN). For complete information related to Galen's accreditation status, please visit our .
We are an equal opportunity employer and value diversity at our company. We do not discriminate on the basis of race, religion, color, national origin, gender, sexual orientation, age, marital status, veteran status, or disability status.

Expected salary:

Location: Florida

Job date: Fri, 08 Jul 2022 23:37:31 GMT

Apply for the job now!