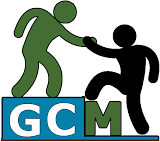 Job title: Admin Specialist

Company: Global Channel Management

Job description: Admin Specialist needs 3+ years' experience
Admin Specialist requires:
Ø Human Resources background
Ø Good customer service skills.
Ø Data entry
Ø Administrative assisting
Ø Benefits administration
Admin Specialist duties:
Ø Data entry
Ø Review documents
Ø Prepare letters and other correspondence
Ø Track data and support staff
Ø Attention to detail and accuracy are important
Ø Workday
Ø Overnight correspondences
Ø File Workers Comp claims
Ø Answer emails and HR tickets
Ø Additional duties as needed.
Ø Organize and maintain personnel records.
Ø Update internal databases (e.g. record sick or maternity leave)
Ø Prepare HR documents, like employment contracts and new hire guides.
Ø Revise company policies.
Ø Liaise with external partners, like insurance vendors, and ensure legal compliance.
Ø
Expected salary:

Location: Evansville, IN

Job date: Thu, 05 May 2022 22:40:55 GMT

Apply for the job now!