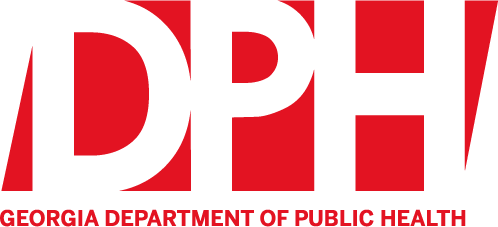 Job title: Admin Support 2 (WIC)- Putnam & Baldwin Co

Company: Georgia Department of Public Health

Job description: Description
Pay Grade: D
***Candidate must be willing to travel to Putnam County Health Department 3 days and Baldwin County Health Department 2 days***
Job Responsibilities
Under general supervision, performs a variety of general secretarial, clerical, and administrative support functions/processes or a few specialized or essential clerical functions in support of a unit or office and related personnel. May enter data and/or process documents and records. The work includes operating standard office equipment. Work is performed under the general supervision of a clerical or administrative supervisor.
Clerical Duties
Answer phones, make transfers
Make copies of forms necessary for clinic
Provide platinum customer service, i.e., interact with participants or other customers, inform participants of any extended wait times, conduct clerical education classes
Complete data entry in
M&M (software used to complete certifications & voucher issuance)
Georgia Gateway (to assess eligibility for WIC in conjunction with M&M)
PARS (to document how much time was spent with the participants)
Print vouchers after secondary education or certification has been completed
Reconcile voucher receipts (check receipts to make sure ID proof is on the receipt and they are in order with none missing)
Mail vouchers
Fax End of Month Food Instrument Logs to the District for the vouchers that were mailed during the month
Complete Override Report (vouchers that were overridden are listed and this report must be sent to the District on the last clinic day of the month)
Check email for action memos and any other requests sent via email (internal customer service)
Check and maintain 30-Day binder (must follow-up with participants to bring in missing information)
Print TAD Batch Report, ensure everyone has been scheduled and all proofs have been imported
Check Online Intake binder (to contact those that have expressed interest in applying for WIC)
Complete Record Transfer Requests
Reconcile Voter Registrations & Declinations (prepare any voter registration applications for mailing to the Secretary of State and tally all Voter Declination forms) daily
End of Month Binder Check – Check binders that must be maintained at each clinic site to ensure all documentation is present
Complete EVOC (Electronic Verification of Certification) Inventory Quarterly (conducted in the months of March, June, September and December, listing anyone that has received verification of their valid WIC certification.
Minimum Qualifications
High School diploma or GED AND Two years of general office or administrative experience.
Preferred Qualifications:
– Bi-lingual English/Spanish
Additional Information
Georgia Department of Public Health Commissioner and leaders encourages all employees to engage in regular wellness activities and to make lifestyle choices that promote health and well-being.
The use of wellness breaks during the workday is authorized to support this philosophy and assist employees in meeting their wellness goals. A maximum of 30 minutes in a given workday may be used to engage in wellness activities, generally in the form of two 15-minute breaks or one 30-minute break.
Employment Information
Current State employees are subject to State Personnel Board rules regarding salary.
DPH accepts educational credential recognized by the Council for Higher Education Accreditation (CHEA) and/or the US Department of Education (DOE) will be considered. DPH will contact educational institutions to verify degree, diploma, licensure, etc.
The candidate selected for this position may be subject to pre-employment drug screening and a criminal background check.
As an employee of DPH, in the event of an identified emergency you may be required, as a term and condition of employment, to assist in meeting the emergency responsibilities of the department.
If you require accommodations under the American Disability Act (ADA), email request by the closing date of this announcement to: [email protected]
DPH is an Equal Opportunity Employer
Due to the volume of applications received, we are unable to provide information on application status by phone or e-mail. All qualified applicants will be considered, but may not necessarily receive an interview. Selected applicants will be contacted by the hiring agency for next steps in the selection process. Applicants who are not selected will not receive notification.
This position is subject to close at any time once a satisfactory applicant pool has been identified.
Standard Benefits for FULL Time Salaried Employees
In addition to a competitive salary, we offer a generous benefits package that includes a flexible schedule, training opportunities, employee retirement plan, deferred compensation, 12 paid holidays, vacation & sick leave, dental, vision, long term care, and life insurance.
No benefits are offered for part time employees.

Expected salary: $30000 per year

Location: Baldwin, GA

Job date: Fri, 08 Jul 2022 06:17:58 GMT

Apply for the job now!