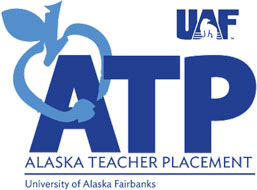 Job title: Administrative Assistant I (Information Technology)

Company: Alaska Teacher Placement

Job description: Position Summary: Provides a full range of administrative support for a school, support function, or a program. This position will support the Information Technology Department.
MINIMUM QUALIFICATIONS: The requirements listed below are representative of the knowledge, skills and abilities required to satisfactorily perform the essential duties and responsibilities. Any combination of education and experience that demonstrates possession of the requisite knowledge, skills and abilities. A typical way to obtain these would be:
High school diploma.
Three years clerical experience.
School district experience preferred
Knowledge of:
Organization and personnel of district functions and offices.
Organization, policies and rules of assigned department or program.
Modern office practices, procedures and equipment.
Record keeping techniques.
Correct English usage, grammar, spelling, punctuation and vocabulary.
District organization, operations, policies and objectives.
Oral and written communication skills.
Applicable sections of State Education Code and other applicable laws.
Interpersonal skills using tact, patience and courtesy.
Ability to:
Maintain confidentiality.
Work independently with little direction.
Prepare reports by gathering and organizing data from a variety of sources.
Operate a variety of modern office equipment including a personal computer and related software.
Maintain a variety of files, records and logs including financial and statistical data.
Communicate effectively, verbally and in writing.
Maintain effective working relationships with other people.
Type approximately 60 wpm.
Essential Duties may include: (these represent some, but not all potential duties)
Performs receptionist duties, greeting office visitors and initiating and answering telephone calls. Answers the Help Desk and provides first line support for users.
Escalates support requests to technical staff.
Creates documentation and training manuals.
Maintains and organizes a variety of records, logs and files including information of a confidential nature. Compiles information and data for reports and assist in the preparation of reports as required.
Verifies data for accuracy, completeness and compliance with established procedures. Schedules meetings, conferences and appointments for assigned administrator.
Orders, issues and maintains department supplies, forms and equipment.
Prepares purchase orders or p-card transactions for supplies. Receives supplies and maintains inventory.
Performs related duties as required.
COMPENSATION: This is a full time 12-month position, working 37.5 hours per week, with a starting salary of $23.81 per hour. We offer an excellent benefit package including medical, dental, vision, the Public Employees Retirement System (PERS) plan, and paid time off.
Selected hire will be fingerprinted at applicant's expense and fingerprints will be forwarded to the Alaska State Troopers and the FBI for a criminal background check.
Powered by Aspex Solutions – AppliTrack, Applicant Tracking for Educators. Online Job Employment Applications, Web Based Employment Applications for School Districts and Educational Institutions – You can also view at www.k12jobspot.com. K12JobSpot is a site that has thousands of teaching jobs – all from AppliTrack school districts.

Expected salary: $23.81 per hour

Location: USA

Job date: Sun, 12 Jun 2022 06:22:51 GMT

Apply for the job now!