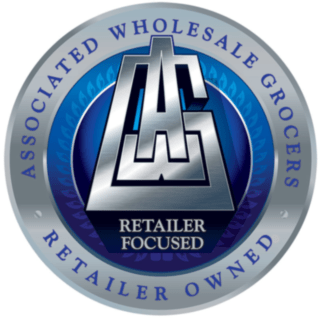 Job title: Advertising and Innovative Marketing Specialist

Company: Associated Wholesale Grocers

Job description: Published Job Title
Advertising and Innovative Marketing Specialist
Location
Upper Midwest UMD
Position
Specialist-S13400
Job Description
Associated Wholesale Grocers (AWG) is a retailer-owned cooperative serving over 3,000 retail member stores with a complete assortment of grocery, fresh meat, fresh produce, specialty foods, health care, and general merchandise items. Through an extensive distribution network and nine distribution centers, AWG and its subsidiaries deliver in over 28 states. In addition to its cooperative wholesale operations, the company also operates subsidiary companies which provide real estate and supermarket development services, digital marketing services, and is a wholesale supply provider of health and beauty care, general merchandise, specialty/international foods and pharmaceutical supply. If you have a passion for retail, the drive to succeed in a fast-paced industry, we can't wait for you to join the team! Make us your Best Choice!
Summary
The AIM (Advertising and Innovative Marketing) Specialist is responsible for increasing same Divisional store sales and profits through the development of merchandising, marketing programs, printed ads, websites, and promotional events. The end result should be increased ad week sales over previous year.
Description of Work
Essential Functions:
Develops campaigns and promotional material, and assists with creating advertising content. Effectively places promotional content throughout multiple media channels.
Coordinates with in house departments to create weekly ads and ongoing promotions. Identify key ad items and programs.
With the use of Aptaris ad planning software, create ads with complimentary items and ad themes to promote customer excitement and drive sales.
Implements the utilization of product endorsements, samples, rebates, coupons, and other promotional tactics to increase awareness and sales of products.
Partners with sales and other marketing personnel to cost-effectively follow through with all phases of promotional campaigns.
Create special sales events and manage ad pool funds to support the overall ad program. Take advantage of AWG Brands promotions.
Manages vendor negotiations. Negotiates costs and ad fees with vendors.
Assists retailers with needs or requests including writing special ads, mediating issues between retailers and vendors, billing issues, customizations, and sales opportunities.
Develops promotional material to be used at trade shows, seminars, or other special events where the desired target market will be present.
Oversee the manual processes involved in creating the final product, including writing the food shows through the final weekly ad packet. The ultimate result should be a complete, accurate, and timely flow of information to both retailers and vendors.
Qualifications
Any combination of education, training and experience providing the following knowledge, skills, and abilities:
Knowledge:
Understanding of the retail grocery industry, vendor community and brokerage or sales area(s).
Proficient in Aptaris ad planning tool.
Planning experience as it pertains to item mix, pricing, frequency, etc.
Advertising and sales trends by category.
Abilities:
Exceptional attention to detail and time management skills.
Strong technical aptitude with comfort in software navigation.
Effective relationship building skills to create and grow professional relationships with vendors and retailers.
Highly adaptable and able to manage various tasks while meeting multiple deadlines.
Experience, Education and Training:
Minimum of high school diploma.
College degree or comparable work experience preferred.
A grocery retail background, with sales and marketing experience.
Physical Requirements:
Perform bending, squatting, sitting, and reaching from floor level to waist level.
Must be able to move throughout various buildings, conduct meetings at retail sites, load and unload materials and equipment.
Must be able to lift 25 pounds (copier paper boxes).
Must be able to sit in a car for long periods of time.
Must be able to drive both day and at night.
Working Environment:
Standard office/store environment.
Occasional overnight travel.
Must be able to work nontraditional hours as needed (before and after normal office hours and weekends).
Licensing/Certifications:
N/A

Expected salary:

Location: Saint Cloud, MN

Job date: Fri, 10 Jun 2022 03:27:33 GMT

Apply for the job now!