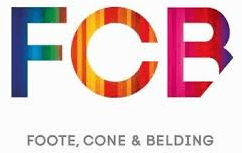 Job title: Advertising Client Finance – Government Financial Operations Manager

Company: FCB Worldwide

Job description: The Role
A multifaceted position which encompasses unique financial requirements of a large federal government contract. You will be the hub for not only the financial management, but you will also be a source of knowledge and essential resource as it relates to contractual requirements, partner agency management and Small Business obligations.
You will work in lockstep with the Contract Manager to ensure adherence to contractual requirements and Federal Acquisition Regulations (FAR)
This position reports directly to the Government Client Accounting Manager.
Responsibilities
Design and maintain client budget reports to ensure accurate monitoring of agency labor, non-media and media commitments vs client financial obligations. Lead internal and client budget meetings.
Foster direct relationships with key government client finance/contracting personnel
Rate card maintenance/mapping for FCB and its IPG partner agencies at prevailing contract rates.
Financial system (SAP) maintenance to ensure the accuracy of budget reporting, FCB/IPG partner agency revenue flow and to mitigate potential agency WIP and A/R exposure
Financial management of multiple IPG and Non-IPG Partner Agencies
Oversee media partners through development and maintenance of MediaOcean (MBox) reports to ensure media is spent to budget, buys are coded to the appropriate contracts, vendor clearances are processed in a timely manner and remaining funds are re-invested.
Submit semi-annual Small Business Spending Reports. Position assumes the role of Small Business Plan Administrator.
Liaise with counterparts in other departments and peers at partner agencies to manage process effectively.
Educate agency personnel regarding FAR (Federal Acquisition Regulations) requirements
Qualifications
Qualifications

Bachelor's degree
5+ years' relevant experience
Familiarity with the FAR (Federal Acquisition Regulations) and GSA FTR's (Federal Travel Regulation) desirable.
Knowledge of MediaOcean (Mbox) and Vantage (SAP) desirable
Experience managing multiple partner agencies
Excellent interpersonal skills
Expected salary:

Location: New York City, NY

Job date: Fri, 03 Jun 2022 07:38:33 GMT

Apply for the job now!