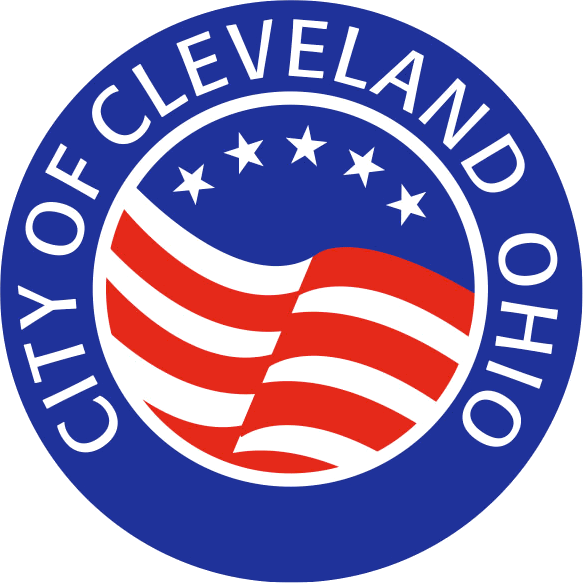 Job title: Airport Building Maintenance Worker – Examination

Company: City of Cleveland

Job description: Description
CIVIL SERVICE COMMISSION
APPROVED C.S.C. MINUTES 6/24/2022 de ANNOUNCEMENT NUMBER CS2022-061
AIRPORT BUILDING MAINTENANCE WORKER (OPEN)
Public notice is hereby given by the Civil Service Commission of Cleveland, Ohio, of an open competitive examination for the above classification.
FILING OF APPLICATION:
Application must be made electronically through the City of Cleveland's web site:
www.governmentjobs.com/careers/cleveland
No other form or method of application will be accepted. Absolutely no paper applications will be accepted.
THE ELECTRONIC APPLICATION PERIOD IS FROM 12:01 A.M. ON FRIDAY, JULY 1, 2022 UNTIL 11:59 PM. ON THURSDAY, JULY 21, 2022. NOTE: APPLICATIONS WILL NOT BE ACCEPTED AFTER 11:59 PM ON THURSDAY, JULY 21, 2022. (FILING PERIOD MAY BE EXTENDED BY THE DISCRETION OF THE SECRETARY OF THE CIVIL SERVICE COMMISSION)
THE CIVIL SERVICE COMMISSION'S POLICY IS THAT NO LATE FILING WILL BE ALLOWED.
IMPORTANT NOTE: At the time of submitting an application, copies of the following items are required to be uploaded as attachments to that application:

Proof of Education (as provided herein)
Proof of CDL B
Proof of certifications (if substituting for experience)
DD-214 or other materials to prove veteran's status (as described herein) only required if the applicant is seeking veteran's preference points
NOTE: YOU ARE NOT APPLYING FOR AN IMMEDIATE JOB OPENING. YOU ARE APPLYING TO TAKE AN EXAMINATION WHICH WILL BE USED TO CREATE AN ELIGIBLE LIST FOR THIS JOB CLASSIFICATION. THAT LIST WILL BE USED FOR FUTURE HIRES IN THIS JOB CLASSIFICATION.
NOTE: All correspondence, notifications, and certifications will be made with applicants via email. Any updates of email or your online profile must be made at :
SALARY: The prevailing salary for this position as established by Ordinance of the Council of the City of Cleveland is $21.50 – $21.93 per Hour.
EXAMINATION INFORMATION
TYPE: WRITTEN EXAMINATION: Applicants will be notified of the time, date, and place of the examination via email.
NOTE: All copies of diplomas, licenses, certificates, resumes and any other required documents must be uploaded and included with your Application when it is submitted. Applications without the required documents will be rejected.
Examples of Duties
Under direct supervision, performs maintenance and repair work requiring mechanical ability and familiarity with maintenance activities at a large facility. Areas of responsibility include, but are not limited to people movers, HVAC, plumbing, equipment repair, carpentry, and snow removal at Cleveland Hopkins International and Burke Lakefront Airports to ensure the safety, security, and proper upkeep of airport facilities. Typical Tasks:
Repairs and maintains machinery such as motors, pumps, belts, fans, boilers, chillers, water heaters, revolving and sliding doors, escalators, elevators, and speed walks. Also repairs and maintains mechanical equipment, including heating and air conditioning. This includes overseeing the operation of heating and hot water boilers, make-up units, and booster pumps. Diagnoses problems. Disassembles units, cleans, lubricates, repairs, and replaces parts, and makes filter changes. Performs routine and assists with difficult carpentry duties including installation of new doors, the installation or repairs of doorjambs, moldings, hinges, door closers, locks, knobs, shelving and counter installation, ceiling tile/grid repair and installation, installing and repairing partitions, building forms for concrete jobs, etc. Also performs routine and assists with difficult plumbing duties including inspecting, installing, repairing, and replacing pipes, fittings, and plumbing fixtures as well as maintaining sanitary and storm sewers, boilers, heat lines lift stations and cooling towers. Unclogs sinks and toilets, repairs faucet assemblies and replaces washers. Repairs or replaces pipes. Installs and repairs fountains. Also escorts contractors onto airport properties for construction and maintenance activities. Conducts general maintenance activities, such as moving and assembling equipment, furniture, etc. and assists with special event preparations. Follows blueprints, sketches, or schematics, to assemble, build, repair, rebuild, modify, or install materials and equipment as required by the scope of work. Uses hand and power tools common to the building trades. Maintains a safe work area to comply with safety procedures and equipment operating rules. Keeps the work areas in a clean and orderly condition. Promotes and ensures compliance with occupational health and safety management policies, procedures, and programs to minimize employee accidents and to promote a safe work environment. Performs other related duties as required.
Minimum Qualifications
A High School Diploma from an accredited high school program or GED is required. A two year accredited technical degree is required. (Substitutions for degree: completion of a two year accredited technical apprenticeship program; Completion of a vocational school HVAC/R, plumbing program, or commercial maintenance training program; A current State of Ohio Stationary Engineer's License; OR The equivalent of two years full time paid employment working commercial or industrial maintenance.) A valid State of Ohio Class "B" Commercial Driver's License with Air Brake Endorsement is required. Must have and maintain an acceptable driving record. NIMS and ICS certifications for General Employee tier and any assigned working groups must be completed within six months of employment and must complete additional or refresher trainings as required. Must be familiar with the operation and mechanism of building appurtenances, hand held power tools, and large power equipment and vehicles used in facilities maintenance work. Must be able to lift, carry, push, and pull 50 pounds, climb and descend ladders, as well as enter confined spaces and below grade vaults. Must have good verbal communication, average writing, and basic computer skills. Must be willing to work any permanently assigned shift in a three shift 24/7 schedule, with weekdays off as assigned. Must complete a Transportation Security Administration (TSA) ten-year employment background check and fingerprint-based criminal history records check, employment background check, and Security Threat Assessment. Must be able to pass a pre-employment physical and drug test. Must have the ability to relate to and work effectively with persons of diverse racial, ethnic, gender, sexual preference or orientation, religious, and socioeconomic backgrounds.
Supplemental Information
NOTE: Minimum qualifications must be met as of the last day of the filing period unless otherwise stated.
NOTE: THE CIVIL SERVICE COMMISSION RESERVES THE RIGHT TO REVIEW AND EVALUATE ANY AND ALL INFORMATION CONTAINED IN THE APPLICATION OR RESUME. LACK OF HONESTY WILL RESULT IN IMMEDIATE REMOVAL FROM THE ELIGIBLE LIST.
Any applicant that willfully provides any false document, statement, or certification in regard to any test will be terminated from all processing, removed from any eligible list, and may face possible criminal prosecution.
VETERANS' PREFERENCE
Veterans' preference will be awarded, when applicable, to eligible veterans in accordance with Civil Service Rules 4.40E, 4.40F and 4.40G. Proof of active service or a DD Form 214, must be presented to the Commission at the time of filing application for the examination in which credit is sought in order to qualify for veterans' credit. If the applicant has received an honorable discharge or a general discharge under honorable conditions that applicant shall receive an additional five (5) points added to their raw score on the examination.
THE COMMISSION WILL NOT ENTERTAIN APPEALS FOR VETERANS' PREFERENCE AFTER THE APPLICANT HAS FILED. THE DECISION OF THE COMMISSION IS FINAL.
ANYONE WHO WISHES TO REQUEST AN ACCOMMODATION MUST DO SO AT THE TIME OF FILING. THE COMMISSION WILL CONTACT THE INDIVIDUAL CONCERNING SUCH ACCOMMODATION PRIOR TO THE EXAMINATION. THE COMMISSION MAY REFUSE TO PROVIDE SUCH ACCOMMODATION IF IT IS NOT REASONABLE OR WOULD CONSTITUTE AN UNDUE HARDSHIP. CURRENT (WITHIN ONE YEAR) DOCUMENTATION SUPPORTING THE NEED FOR THE REQUESTED ACCOMMODATION IS REQUIRED. SUCH DOCUMENTATION SHOULD BE SUBMITTED AT THE TIME OF FILING.
We are an equal opportunity employer. We do not discriminate on the basis of race, color, sex, national origin/ancestry, military status, disability, age and religion.
The City of Cleveland makes available a variety of benefit options depending upon your employment status and any applicable union membership. In general, benefit options include comprehensive medical, dental, vision, prescription medical and life insurance. Specific information regarding benefit eligibility will be discussed and reviewed at the time of hire.

Expected salary: $21.5 – 21.93 per hour

Location: USA

Job date: Sun, 03 Jul 2022 05:39:09 GMT

Apply for the job now!