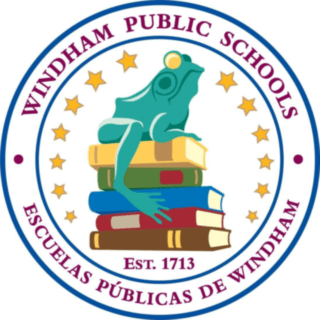 Job title: Anticipated Special Education Teacher

Company: Windham Public Schools

Job description: The Special Education Teacher will provide IEP mandated instruction to students in a highly structured and supported classroom environment. IEP goals will be implemented in an environment with data collection serving as a basis for instruction. The Special Education Teacher must have the ability to develop and implement instructional and behavioral management strategies for special needs students.
ESSENTIAL FUNCTIONS:

Ensures safety of students
Follows the scope and sequence of the instructional program as defined and approved by the Windham Public Schools
Manages the classroom and individual student behavior to maintain an advantageous learning environment
Prepares lesson plans that achieve clear objectives, uses appropriate techniques, and serves the needs of all learners in the classroom
Maintains accurate and complete records as required
Conducts parent/teacher conferences
Assesses student learning on continual basis and identify areas of intervention if needed
Keeps parents up-to-date of student progress through use of interim reports, report cards, and/or conferences
Designs instruction to meet the needs of all students through both individual and small group settings as needed
Plan individual and group instruction to foster academic, social and emotional growth
Designs clear and specific learning assessments
Maintains a positive learning environment that encourages open communication between the teacher and learner
Maintains a positive school community image that encourages ethical student behavior
Maintains ongoing communication with parents
Prepare student education plans in consultation IEP team members
Design instruction, both individual and small group, which parallels the general education curriculum
Act as coordinator of IEP implementation with general education staff
Monitor student progress, participates in review and revision of IEP, as appropriate.
Facilitate the independence of the student as learner
Maintain appropriate student data and other records and submit reports as required by State and Federal law
Knowledge of and ability to teach several academic areas
Knowledge of human growth/development as related to the teaching-learning process
Knowledge of special education regulations and guidelines
Establishes and maintains professional relationships
Participates in professional learning by attending seminars and workshops to improve instructional practice and positively affect student achievement
Maintains respect at all times for confidential information
REQUIRED KNOWLEDGE,SKILLS AND ABILITIES:

Public school experience with students displaying social/emotional/behavioral needs
Experience in behavior management (development and program implementation)
Collaborative working style
Ability to communicate ideas and directives clearly and effectively, both orally and in writing
Effective, active listening skills
Ability to work effectively with others
Organizational and problem solving skills
QUALIFICATIONS:

Active Special Education (165) CDE Certification required
Must have at least 2 years experience working with students with Autism
IEP data collection knowledge
Working knowledge of IEP Direct, preferred
Elementary school special education experience preferred
Current Physical Management Training (PMT) or Crisis Prevention Intervention (CPI) training, preferred
Fluency in Spanish is an asset
Days: Monday – Friday

Salary: In accordance with the WFT contract
Apply at:
WINDHAM IS AN EQUAL OPPORTUNITY EMPLOYER

It is the policy of the Windham Public Schools to ensure equal employment opportunity to every person regardless of race, color, religion, creed, age, marital status, national origin, gender; gender identity or expression, sexual preference or physical and mental disability; and to ensure equal educational opportunity for all students and to prohibit unlawful discrimination because of race, color, religion, creed, age, marital status, national origin, gender, sexual preference, or physical and mental disability in the school district's educational program and activities.

Expected salary:

Location: Connecticut

Job date: Sat, 09 Jul 2022 01:03:08 GMT

Apply for the job now!