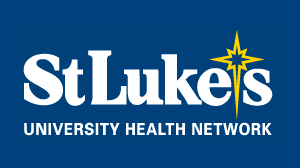 Job title: Assistant Director for Behavioral Sciences and Residency Development

Company: St. Luke's University Health Network

Job description: St. Luke's is proud of the skills, experience and compassion of its employees. The employees of St. Luke's are our most valuable asset! Individually and together, our employees are dedicated to satisfying the mission of our organization which is an unwavering commitment to excellence as we care for the sick and injured; educate physicians, nurses and other health care providers; and improve access to care in the communities we serve, regardless of a patient's ability to pay for health care. The Assistant Director, Behavioral Science and Residency Development will focus on the needs of the resident encounters: teaching programs will be geared to their learning objectives and clinical encounters will be responsive to their professional and personal issues.
JOB DUTIES AND RESPONSIBILITIES:
Supervises the Family Practice Psychosocial Teaching Program Counsels residents in professional and personal areas of psychosocial needs.
Coordinates Community Medicine, video review and resident interaction on video.
Coordinates and supervises the psychiatry rotation and coordinates the Family Life Elective primarily to satisfy maternity and paternity requirements of electives.
Develops and implements the behavioral science curriculum and through this maintains clinical expertise in behavioral science.
Provides major teaching emphasis on interpersonal relationships, counseling and psychosocial assessment.
Develops and implements curriculum for psychosocial longitudinal experience as well as the block rotation in community medicine. In addition, coordinates and provides teaching expertise to the weekly psychosocial conference and maintains a regular and viable presence within the family practice office, establishing relationships with the nursing staff to assure efficient operation of the behavioral sciences program.
Practices in appropriate chart audit and quality assurance program with regard to psychosocial and nutritional cases.
See patients with residents when indicated.
Maintains a small clinical practice to keep up to on skills Provides behavioral medicine support services to affiliated practices
Conduct annual orientation activities for incoming first year residents. Attend faculty meetings and participate in administrative decision making
PHYSICAL AND SENSORY REQUIREMENTS:
Sitting for up to 6 hours per day, 2 hours at a time. Standing for up to 2 hours a day, 1 hour at a time. Continuous use of fingers and hands to manipulate objects. Occasional twisting and turning. Uses upper extremities for occasional lifting and carrying of up to 10lbs. Frequently stoops, bends, or reaches above shoulder level to retrieve files. Hearing as it relates to normal conversation and high/low frequencies. Seeing as it relates to general near and far vision. Visual monotony when reading reports and reviewing computer screens.
EDUCATION:
Masters degree required in behavioral health science or education fields (doctorate preferred) and licensed psychologist or counselor, with NJ state license required. Must initiate equivalent licensure in Pennsylvania within 6 months of hire, and obtain within reasonable time period.
TRAINING AND EXPERIENCE:
The activities of the Assistant Director for Behavioral Science and Resident Development will focus on the needs of the resident physicians; teaching programs will be geared for their learning objectives; clinical encounters will be responsive to their professional and personal issues. As a member of the faculty, it is necessary that he/she has a well-developed understanding of the philosophy of Family Medicine and the role of the family physician. Advanced individual and group counseling skills are required as are skills and experience in teaching and observation of the doctor/patient interaction and skill in using community resources. Provides behavioral medicine support services to affiliated practices.
Requires a minimum of 3 years of applicable experience in providing behavioral health services.
Please complete your application using your full legal name and current home address. Be sure to include employment history for the past seven (7) years, including your present employer. Additionally, you are encouraged to upload a current resume, including all work history, education, and/or certifications and licenses, if applicable. It is highly recommended that you create a profile at the conclusion of submitting your first application. Thank you for your interest in St. Luke's!!

Expected salary:

Location: Bethlehem, PA

Job date: Fri, 08 Jul 2022 23:13:23 GMT

Apply for the job now!