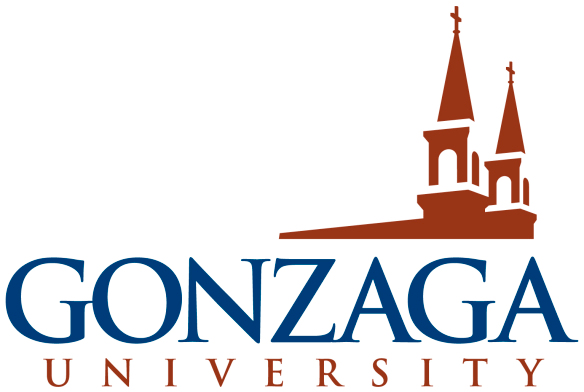 Job title: Assistant Registrar, School of Law

Company: Gonzaga University

Job description: Assistant Registrar, School of Law

Posting Number S1738P

Department Law Registrar

Work Schedule
Monday – Friday, 8:00 AM – 5:00 PM. Incumbent may work non-standard hours as needed.

Employment Status Regular

Temporary or Fixed-Term Assignment End Date

Hours per Week 40

Months per Year 12

Job Purpose
The Assistant Registrar will work hand in hand with the Registrar/Director of Academic Services of the law school. Under the general direction of the Registrar/Director of Academic Services, this position is responsible for assisting with exam administration, enrollment and academic record functions, and for administering the registration process for all law students.
Essential Functions
Essential Function Category Title Registration and Student Records Management

% of time for section 40%

Function Details
Administer electronic registration process for all law students via the student information system, to include but not limited to the adding, dropping, and withdrawing of courses.
Compile and distribute registration information to students.
Prepare and present yearly registration informational session to rising 2L students.
Monitor and maintain course wait-list support.
Manage special registration for departments that require pre-approval before registration (e.g. Clinical Legal Program, Externship, Law Review, Law Journal, Moot Court, Study Abroad.)
Administer the issuance of transcripts. Compile Bar certifications and Rule 9 (limited License to Practice) applications.
Manage grade tracking and transfer credit posting, including input into Banner and follow up on missing or incomplete grades.
Essential Function Category Title Administrative Support

% of time for section 25%

Function Details
Perform a wide range of complex administrative duties requiring independent judgment and initiative on assignments that are sensitive in nature.
Maintain professional and accurate records including confidential reports and information, both in electronic and written format.
Understand and comply with regulations prescribed by the Family Education and Rights and Privacy Act (FERPA).
Prepare student and graduate certifications and verifications.
Provide assistance and oversight with the subpoena process and records requests.
Assist in administration and processing of all exams, including the issuance of exam numbers, software support, accommodations, and exam room proctoring.
Assist with catalog, course description and scheduling updates.
Manage degree evaluation of students.
Supervision of exam proctors, including hiring and training.
Essential Function Category Title Data Management

% of time for section 15%

Function Details
Provide student information as requested by various law school departments.
Provide enrollment, scheduling or administrative reports to various offices.
Enter data and process official and unofficial transcripts related to electronic and paper requests.
Oversee and track Graduation Public Service Requirement. Co-supervise, with Assistant Director of Center for Civil and Human Rights, student Public Service Liaison.
Essential Function Category Title Customer Service

% of time for section 10%

Function Details
Welcome and greet all visitors with pleasant and professional demeanor.
Respond and proactively assist with inquires in a timely manner.
Proactively work to facilitate communication between visitors and employees within the department.
Resolve complex and escalated issues.
Other Functions
Other Functions
University Competencies
University Work Values
Promoting Excellence in Academic Endeavors and Professional Practice

Fostering intellectual depth, competence, reflection, and creativity in pursuing exemplary, rather than satisfactory, outcomes
Sharing Responsibility for Mission Identity and Leadership

Making a personal commitment to learn about Gonzaga's mission, discovering ways to contribute individually and collaboratively to our distinctive learning and research community
Affirming a Commitment to Human Dignity

Engaging one another with profound respect, professionalism, and cura personalis while supporting one another's continued learning, development, and maximizing of potential
Advancing a Culture of Inclusiveness

Developing cultural fluencies and global awarenesses, and practicing habits that enable us to value, recruit, and support community members from historically underrepresented backgrounds
Caring for Our Common Home and Integral Ecology

Growing ecological awareness of and respect for the interconnectedness of human and non-human life, and the need to develop and practice habits that are mutually beneficial to all life
Cultivating Individual and Community Accountability

Demonstrating mutual commitment to our shared project by holding ourselves and others responsible for actions, expecting appropriate behavior, and aligning activities with ethical and professional standards
Qualifications/Knowledge Required/Years Experience Required
Degree Required Bachelor's Degree

Certifications and/or Licensures required
NA

Knowledge Required Early career, knowledge may be from education and/or some experience

Years Experience Required 3-4.99 years

Minimum Qualifications
Bachelor's degree
Three to five years of related work experience
Proficient with MS Word, Excel, and PowerPoint. Familiarity with scanning documents and working with PDF files.
Demonstrated effective verbal, written, and communication skills.
Demonstrated experience in customer service, including dealing with difficult individuals, responding to exception requests and complaints.
Understanding of how to serve a complex and diverse student, staff, and faculty community with a wide variety of intersectional identities and backgrounds.
Desired Qualifications
Experience in an educational environment. Experience with secondary and post-secondary student records, registration, confidentiality, and records management requirements and policies.
Familiarity with Banner integrated computer operation system
Physical / Environmental Qualifications
Remain in stationary position 70% of the time
Wrist and hand movement related to computer work
Posting Detail Information
Open Date 05/18/2022

Close Date

Open Until Filled Yes

Application Review Begins On 06/01/2022

Special Instructions to Applicants

EEO Statement
Gonzaga University is a Jesuit, Catholic, humanistic institution, and is therefore interested in candidates who will contribute to its distinctive mission. Gonzaga University is a committed EEO/AA employer and diversity candidates are encouraged to apply. All qualified applicants will receive consideration for employment without regard to their disability status and/or protected veteran status.

Clery Statement
Jeanne Clery Disclosure of Campus Security Policy and Campus Crime Statistics
The safety of all members of the campus community is of vital concern to Gonzaga University. Information regarding crime prevention advice, the law enforcement authority of Campus Security, policies concerning the reporting of any crimes which occurred on the campus (and other specified locations), other security and safety-related policies, as well as the crime statistics for the most recent 3-year period may be found in the Campus Safety and Security Guide and Annual Fire Safety Report. The Gonzaga-In-Florence Safety & Security Guide is also available.
A copy of the report can be found online at . A paper copy of the Campus Safety & Security Guide and Annual Fire Safety Report or the Gonzaga-In-Florence Safety & Security Guide may be obtained by contacting the Student Development Office on main campus, College Hall 120. The Florence Guide may also be obtained on the Florence campus in room 105.
Posting Supplemental Questions

Expected salary:

Location: Spokane, WA

Job date: Fri, 03 Jun 2022 01:05:19 GMT

Apply for the job now!