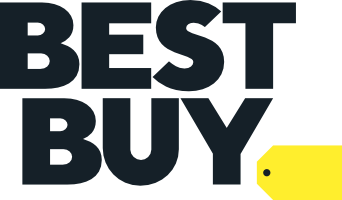 Job title: Associate Director, Product Management – Applied Machine Learning

Company: Best Buy

Job description: Best Buy Digital and Technology teams are working in a hybrid work model. Most roles can be predominantly work from home but the person who fills this role will must be within a commutable distance to the Richfield, MN, Seattle, WA, Atlanta, GA, or Boston, MA offices.
We believe that our company's success depends on the passion and creativity of our amazing employees. To create environments in which our people can fully thrive, we turn to our guiding behaviors: Be human. Make it real. Think about tomorrow. These set the tone for Best Buy, along with our Rallying Cry: Let's talk about what's possible. Our supportive leaders collaborate with their teams through ongoing feedback and two-way dialogue to maintain a culture continual learning. All these factors combine to create an unbeatable experience for both customers and employees. If you like to have fun while you work, build confidence and grow your career, you'll fit right in.
We at Best Buy work hard every day to enrich the lives of customers through technology, whether they come to us online, visit our stores or invite us into their homes. We do this by solving technology problems and addressing key human needs across a range of areas, including entertainment, productivity, communicating with coworkers and loved ones, preparing nutritious food, providing security for your home and family, and helping you take your health to the next level.
As an Associate Director, Product Management – Applied Machine Learning (AML), you'll leverage your unique balance of business, product and deep technical skills to drive development of state of the art AI and machine learning products in variety of domains including search, personalization, cybersecurity, digital fraud and more. You will be closely working with product/business partners, ML Scientists, ML Engineers and other stakeholders to be the driving force that prioritizes and brings meaningful ML products to life.

Join us if you like:

Leading the ideation, design and development of state of the art ML products and services
Thinking strategically with an entrepreneurial mindset
Obsessing about leveraging AI to improve customer experiences and creating business value
Working closely with cross-functional teams to drive product vision, define/track product requirements and milestones, coordinate resources and guide the team through key milestones.
Believing in "Done is better than perfect!"
Having fun!
Minimum Requirements:

Bachelor's degree in a highly quantitative field (Computer Science, Engineering, Physics, Math, Operations Research or related) or equivalent experience building ML/AI or related products
4+ years of product management experience
3+ years of people management or team leadership experience
Prior experience leading development of ML/AI or related products
Prior experience managing/tracking agile development over JIRA boards
Ability to effectively communicate deep technical information to a wide spectrum of cross-functional teams
Preferred Qualifications:

BA or Master's degree
Product management experience in tech industry
8+ years of related experience
4+ years of people management or team leadership experience
Hands on experience as an ML Engineer, ML Scientist or Software Engineer during early part of the career
Experience leading ML product design and development over GCP or AWS
Open source contributions or GitHub portfolio
Expected salary:

Location: Richfield, MN

Job date: Mon, 11 Jul 2022 22:15:11 GMT

Apply for the job now!