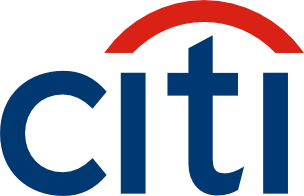 Job title: BCMA DevOps Engineering Lead

Company: Citigroup

Job description: BCMA (Banking, Capital Markets and Advisory) Technology is a business aligned technology organization focused on providing best-in-class products and services to our global clients while solving our bankers' biggest pain points. We are a cross-functional, globally distributed team of talented individuals, creating platforms/products that aims to deliver innovative solutions to bankers and clients by applying latest engineering standards, agile operating model, and DevOps practices.
The Engineering Group Manager is a senior management level position responsible for accomplishing results through the management of a team or department in an effort to drive a variety of engineering activities including the design, acquisition and deployment of hardware, software and network infrastructure in coordination with the Technology team. The overall objective of this role is to lead efforts to ensure quality standards are being met within existing and planned framework.
Job Description
The successful candidate will be responsible for defining the DevOps strategy and leading the large-scale implementation of DevOps culture within BCMA Technology. At this level, you will:
Consult on devops design and provide roadmap
Participate in key infrastructure decisions
Identify deeper issues that need fixing
look for opportunities to collaborate and reuse components, communicating with both Development and operations community
The successful candidate will have:
Strong technical knowledge of Cloud technologies
Experience in defining and developing high-volume, horizontally scalable web architectures
Experience in defining and developing message driven workflow
Experience of promoting Continuous Delivery practises within teams Experience of working collaboratively with multidisciplinary teams with a focus on delivery
Experience evaluating technologies for their appropriateness to proposed solutions, including assessing their strategic and/or tactical benefit to the product or wider department
Thorough understanding of how the web works including low-level HTTP(s) and TCP
Responsibilities:
Bridging the gap between the technical and non-technical. You can mediate between people, communicating with stakeholders at all levels. (Relevant skill level: expert)
Governance. You can evolve and define governance and take responsibility for collaborating and supporting services in wider governance. You know how to assure services delivered by technical architects across sets of services. (Relevant skill level: practitioner)
Making and guiding decisions. You can make decisions characterized by medium levels of risk and complexity and recommend decisions as risk and complexity increase. You can build consensus between services or independent stakeholders. (Relevant skill level: practitioner)
Strategy. You can define and challenge strategies, patterns, standards, policies, roadmaps and vision statements. You can provide proactive advice and guidance for their definition across the organization. (Relevant skill level: practitioner)
Understanding the whole context. You can understand trends and practices within the broader organization and how these will impact on your work. You can look for deeper underlying problems and opportunities and anticipate problems before they occur. You can identify the impact of changes to policy. (Relevant skill level: practitioner)
Turning business problems into technical design. You can design systems characterized by high levels of risk, impact and business or technical complexity. (Relevant skill level: expert)
Analytical thinking – able to simplify complex problems, processes or projects into component parts explore and evaluate them systematically
Strategic thinking – able to identify a vision along with the plans, which need to be implemented to meet the end goal, evaluating situations, decisions, and issues in the short, medium and long term.
Influencing and persuading – able to present sound and well-reasoned arguments to convince others. Adapts to the situation and can draw from a range of strategies to persuade people in a way that results in agreement or behavior change
Communication – able to get one's message understood clearly by adopting a range of styles, tools and techniques appropriate to the audience and the nature of the information
Managing relationships and team working – able to build and maintain effective working relationships with a range of people. Works co-operatively with others to be part of a team, as opposed to working separately or competitively
Tech Skills / Qualifications:
10+ years of hands-on experience in relevant technologies (CI/CD , devops Kubernetes, container)
8+ years of architect experience – must have architected complex, low latency and scalable solutions
Experience with Kubernetes/OpenShift management.
Experience with writing scripts using Shell, Python,
Experience in working with Cloud based deployments, Docker, Containers
Experience with DevOps – creating pipeline, CI/CD, Git, Gitflow branching merging
Demonstrated leadership, management, and development skills.
Proven hands-on experience developing loosely coupled micro-services in the Java (8+) technology stack including spring, spring-boot, spring-data, JPA, Kafka, REST-ful architecture, maven/gradle, Web Sockets, TDD.
Must have experience in Message Oriented Middleware architecture and products such as Kafka, TIBCO, Apache MQ.
Experience with NoSql and Relational DBs like Mongo, Oracle.
Strong understanding of Object-oriented design, GoF patterns.
Working experience in message formats such as XML / JSON
Strong working experience with Web service technologies such as REST, JSON, SOAP, JAXB, JAX-WS.
Education:
Bachelor's degree/University degree or equivalent experience. Masters preferred.
Job Family Group: Technology
Job Family: Systems & Engineering
Time Type: Full time
Citi is an equal opportunity and affirmative action employer.
Qualified applicants will receive consideration without regard to their race, color, religion, sex, sexual orientation, gender identity, national origin, disability, or status as a protected veteran.
Citigroup Inc. and its subsidiaries ("Citi") invite all qualified interested applicants to apply for career opportunities. If you are a person with a disability and need a reasonable accommodation to use our search tools and/or apply for a career opportunity review .
View the " " poster. View the .
View the .
View the
Effective November 1, 2021, Citi requires that all successful applicants for positions located in the United States or Puerto Rico be fully vaccinated against COVID-19 as a condition of employment and provide proof of such vaccination prior to commencement of employment.

Expected salary:

Location: Jersey City, NJ

Job date: Sat, 09 Jul 2022 03:07:58 GMT

Apply for the job now!