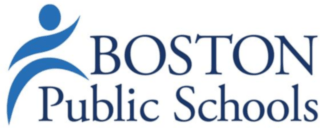 Job title: BEES Science Instructional Coach (SY22-23)

Company: Boston Public Schools

Job description: Reports to: Coach Team Leaders & Executive Director of STEM
Job Description:
The Boston Public Schools (BPS) is seeking to fill the position of BEES Science Instructional Coach to support one of Boston Public Schools in science instruction. The Instructional Coach will report to the school leader and the Executive Director of STEM and will provide direct coaching and support to their site-based principal, instructional leadership team and individual teachers. The Instructional coach will be expected to be at the school 80-90% of the time, focused on the quality of science teaching and learning. The Instructional coach will also dedicate 10-20% of their time working on their own professional development and learning with role-alike colleagues from other district schools under the guidance of the Academics Division. Individually and collectively, Instructional coaches will serve as catalysts of the BPS strategic vision.
The district is committed to accelerating instructional change to ensure all BPS students are independent learners who are prepared to pursue their interests and become effective agents of change for themselves, their families, and their communities. The Instructional Coach will work with central office departments and the leadership at the school to provide school-level support to ensure that acceleration of science academic achievement and opportunity occurs for every student in their school.
This educational leader must have the following essential competencies and dispositions:
1) Growth and problem solving mindset;
2) Demonstrated history of closing opportunity and achievement gaps in urban classrooms and schools;
3) Demonstrated cultural proficiency and ability to lead others in conversations of race and culture.
4) Deep knowledge of curriculum, instruction, interventions and assessments; and,
5) Demonstrated ability to lead and support instructional change in schools
This position is responsible for the following:

Lead the implementation and monitoring of district-adopted science curriculum materials and pedagogical framework through coaching and evaluation including:
1) Performing lesson observations and providing specific and actionable feedback for improvement;
2) Co-planning with the Classroom teachers and specialists; Providing other curricular guidance as needed;
3) Modeling lessons for teachers; and
4) Assisting teachers with lesson and unit planning.
Design and implement a professional development arc of learning that strategically grows teacher quality and leadership so that all students experience thoroughly planned units of study that broadens their understanding of the world around them
Support the establishment of strong tier one instruction through the effective enactment of standards-aligned, district supported science curricula and on-going adjustments to practice based on evidence of student learning.
Lead staff in unpacking these curricula through anti-bias screening tools, such as the 7 Forms of Bias & CRIOP.
Support the effective and responsible use of data to identify additional tier two and three supports for students. Support educators to effectively provide tier two and three supports to students to meet individual needs.
Providing leadership, professional development in instructional practices and coaching regarding supports for English Language Learners and Special Needs Students.
Review assessment data on a regular and ongoing basis to determine early risk indicators and interventions necessary for improving student achievement;
Work with the Principal and BPS in the evaluation, modification, and development of quality school plans and reports that demonstrates the instructional best practice and supporting data/artifacts that leads to higher student achievement and acceleration of student performance.
Organize and lead events at the school, with families and community members, that promote BPS as a place where rigorous teaching and learning occurs.
Qualifications- Required * At least three years experience teaching science and working in a large urban district;
Ability to build strong classroom environment and positive contribution to school culture;
Experience as a lead teacher or school leader;
Ability to analyze instruction and provide coaching and support to others to improve ability to support students;
Strong pedagogical skills and are highly effective at coaching other adults.
Experience working effectively with marginalized students;
Ability to review school based and individual student assessment data and respond with appropriately will whole school solutions or individual interventions
Excellent analytical, writing, editing and verbal communication skills;
Demonstrate capability to work collaborative with a variety of stakeholders, such as school based staff, district staff, families, youth, community members and other essential partners;
Deep knowledge and understanding of, and demonstrated ability to connect with the racial, linguistic and ethnic background of students and families served.
Ability to prioritize competing demands
Successful experience working in a team-oriented environment;
Ability to work flexible schedule requiring occasional nights and weekends based on operational need;
Speak and write effectively;
Current authorization to work in the United States – Candidates must have such authorization by their first day of employment;
Qualifications-Preferred * Master's Degree in appropriate field
Bilingual or fluent in a high incidence language in BPS;
At least five years experience teaching science and working in a large urban district;
Demonstrated experience implementing rigorous, standards-aligned, inclusive, culturally and linguistically sustaining instruction;
Experience working with students with disabilities in inclusive settings.
Compensation is commensurable with qualifications and consistent with the salary structure of the Boston Public Schools.
Terms:
BTU, Group I, plus additional compensation equal to 5% of the individual's annual base salary.
Please refer to (under "Employee Benefits and Policies") for more information on salary and compensation. Salaries are listed by Unions and Grade/Step.
The Boston Public Schools, in accordance with its nondiscrimination policies, does not discriminate in its programs, facilities, or employment or educational opportunities on the basis of race, color, age, criminal record (inquiries only), disability, homelessness, sex/gender, gender identity, religion, national origin, ancestry, sexual orientation, genetics or military status, and does not tolerate any form of retaliation, or bias-based intimidation, threat or harassment that demeans individuals' dignity or interferes with their ability to learn or work.
Job Title : BEES Science Instructional Coach (SY22-23)
Primary Location : Central Office – Academics
Salary Range : 1.0 FTE
Shift Type : Central Office

Expected salary:

Location: Boston, MA

Job date: Sat, 09 Jul 2022 00:28:18 GMT

Apply for the job now!