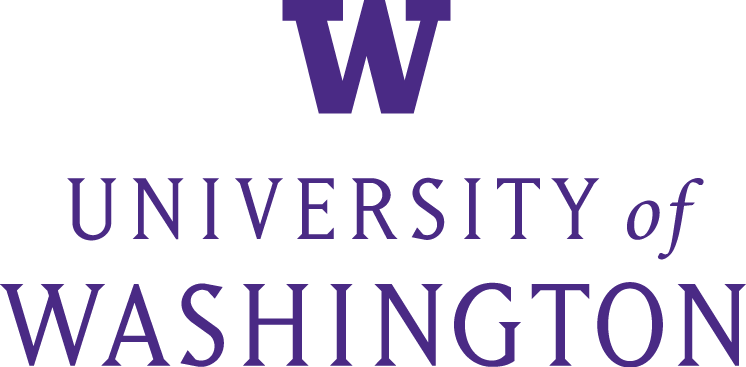 Job title: BIOLOGICAL SCIENCES ACADEMIC ADVISOR

Company: University of Washington

Job description: If you are using a screen reader and experience any difficulty accessing our web pages, please call 206-543-2544 or email and we will be happy to assist you.
BIOLOGICAL SCIENCES ACADEMIC ADVISOR
BIOLOGICAL SCIENCES ACADEMIC ADVISOR

Req #: 209488

Department: UW BOTHELL

Job Location: Bothell Campus

Posting Date: 07/08/2022

Closing Info: Open Until Filled

Salary: Salary is commensurate with education and experience

Limited Recruitment: Other
Shift: First Shift

Notes: As a UW employee, you will enjoy generous benefits and work/life programs. For detailed information on Benefits for this position,
As a UW employee, you have a unique opportunity to change lives on our campuses, in our state and around the world. UW employees offer their boundless energy, creative problem solving skills and dedication to build stronger minds and a healthier world.
UW faculty and staff also enjoy outstanding benefits, professional growth opportunities and unique resources in an environment noted for diversity, intellectual excitement, artistic pursuits and natural beauty.
Located in the heart of the Puget Sound region, the University of Washington Bothell is one of the most dynamic public universities in the state of Washington. The campus is committed to increasing access to an excellent UW education and preparing students to be leaders throughout Washington and beyond.
UW Bothell provides students a participatory, cross-disciplinary experience grounded in hands-on learning, community-based research, close relationships with faculty as teachers and mentors, and the personalized support of staff who are dedicated to student success.
The campus offers more than 55 undergraduate and graduate degrees. Current enrollment is approximately 6,000 students. More than 90 percent of undergraduates are from Washington State, more than 40% are first-generation college attendees, and more than half are students of color.
The University values hiring faculty and staff who have demonstrated experience and ability to work successfully with diverse student populations and who can contribute to a campus culture that promotes equity among colleagues.
Diversity and inclusion are core values at UW Bothell. Our work begins with the acceptance and celebration of the differences that are represented through the many diverse and minoritized communities on our campus and in the surrounding community. We recognize that we are bound together in a collective experience and that our actions impact all in our community. When we focus on the lives of the most marginalized groups among us, we also create conditions of equity, justice and academic excellence for everyone.
The three priorities of the University's current are to: strengthen diversity and equity, enhance community and campus engagement, and advance cross-disciplinary teaching and scholarship.
In addition to having award winning faculty and staff, UW Bothell has been recognized for innovations in academic programming and support services designed to help students graduate on time and debt-free. It has also earned both recognition and awards for its work in the area of environmental sustainability.
The Academic Advisor will serve students in the School of STEM at the University of Washington Bothell. The position will play a key role in the School by recruiting, mentoring and advising students; providing input for the development of program curricula and majors; and supporting the School's commitment to innovative and inclusive science and math education for a diverse audience of students.
RESPONSIBILITIES:
ACADEMIC ADVISING:

Maintain a welcoming and supportive advising climate for all students
Advise STEM students, in person, in group sessions, via phone, email and web, on appropriate courses of study, program and graduation requirements and career possibilities. Assist students with University administrative processes.
Counsel students who are experiencing academic problems, make referrals to other campus resources as appropriate.
Maintain confidential student files, including appropriate documentation for accreditation purposes as needed.
Develop and/or maintain mechanisms for tracking student data, including demographics and retention rates.
Prepare or review and sign Change of Major Forms, graduation documentation, and other student services paperwork.
Provide information for front counter staff to ensure they provide appropriate and professional responses to inquiries; develop boilerplate text for communications sent out by staff.
Participate in transfer and freshman new student orientations; develop coordinate, or participate in School of STEM, orientation events.
Create or contribute to reference materials for student use in print or online, including a student handbook and web documentation of program policies. Maintain student portions of website.
Coordinate and/or participate in business and community outreach activities.
Participate in the professional academic advising community; maintain strong relationships with and act as a resource for other campus partners.
Act as liaison to the UWB Division of Enrollment Management.
PROGRAM ADMINISTRATION AND DEVELOPMENT

Under the direction of the Director of Undergraduate Academic Services, and in consultation with Program faculty, develop and maintain policies and procedures for student services.
Serve as a STEM expert on existing student policies and procedures.
Provide input to faculty on development of STEM curricula; serve on degree track development committees. Provide data for course and degree proposals as needed.
Review new course proposals as needed.
Advise Director and other STEM staff in developing course schedule.
Participate in commencement, develop, coordinate, and participate in School graduation events.
Assist in marketing courses to students.
Prepare narrative or statistical reports.
Other duties as assigned
RECRUITMENT AND ADMISSIONS COORDINATION

Develop and maintain productive working relationships with Admissions Advisors; provide accurate and current information about STEM offerings and admissions requirements.
Serve as backup to the Admissions Advisors for recruitment and admissions advising for the School.
Contribute to and help implement short- and long-term plans for University recruitment and pre-admission advising functions.
Participate in community, business outreach and K-12 outreach.
MINIMUM REQUIREMENTS:
Bachelor's Degree and at least 3 years experience of advising, student services or closely related experience at a higher education institution
Equivalent education/experience will substitute for all minimum qualifications except when there are legal requirements, such as a license/certification/registration.
ADDITIONAL REQUIREMENTS:

Demonstrated ability to form productive working relationships with students, faculty, staff and community members from a wide variety of backgrounds, and a commitment to providing excellent student services in a climate of multicultural understanding and appreciation.
Knowledge of federal, state, and local laws, regulations, and policies related to student records and information systems, admissions, and registration.
Demonstrated ability to communicate effectively interpersonally and in writing, with a proven ability to give public presentations as needed.
Proficiency in standard office software
DESIRED:

Experience advising in STEM field, or a degree in STEM related field, desired.
Master's degree preferred.
Master's degree can substitute for experience.
WORKING CONDITIONS:

Office setting.
A valid Washington State drivers license, the ability to lift 40 pounds, occasional travel to area colleges and recruitment events, and a flexible work schedule to allow occasional attendance at evening and weekend events.
Application Process:

The application process for UW positions may include completion of a variety of online assessments to obtain additional information that will be used in the evaluation process. These assessments may include Work Authorization, Cover Letter and/or others. Any assessments that you need to complete will appear on your screen as soon as you select "Apply to this position". Once you begin an assessment, it must be completed at that time; if you do not complete the assessment you will be prompted to do so the next time you access your "My Jobs" page. If you select to take it later, it will appear on your "My Jobs" page to take when you are ready. Please note that your application will not be reviewed, and you will not be considered for this position until all required assessments have been completed.
Applicants considered for this position will be required to disclose if they are the subject of any substantiated findings or current investigations related to sexual misconduct at their current employment and past employment. Disclosure is required under .
Committed to attracting and retaining a diverse staff, the University of Washington will honor your experiences, perspectives and unique identity. Together, our community strives to create and maintain working and learning environments that are inclusive, equitable and welcoming.
The University of Washington is a leader in , and committed to becoming climate neutral.
All qualified applicants will receive consideration for employment without regard to race, color, religion, sex, sexual orientation, gender identity, gender expression, national origin, age, protected veteran or disabled status, or genetic information.
To request disability accommodation in the application process, contact the Disability Services Office at 206-543-6450 or .
COVID-19 VACCINATION REQUIREMENT
Governor Inslee's requires employees of higher education and healthcare institutions to be fully vaccinated against COVID-19 unless a medical or religious exemption is approved. Being fully vaccinated means that an individual is at least two weeks past their final dose of an authorized COVID-19 vaccine regimen. As a condition of employment, newly hired employees will be required to provide proof of their COVID-19 vaccination. View the for information about the medical or religious exemption process for final candidates.

Expected salary:

Location: Bothell, WA

Job date: Sat, 09 Jul 2022 22:19:35 GMT

Apply for the job now!