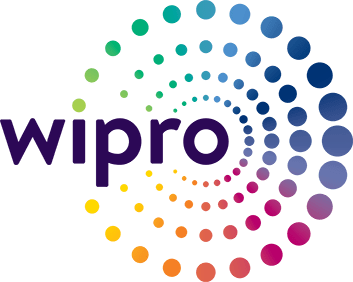 Job title: BPO Sales Practitioner Banking Sector trade finance, commercial lending

Company: Wipro

Job description: Job Description:
Wipro Technologies, the global IT business of Wipro Limited (NYSE: WIT) is a leading Information Technology, Consulting, and Business Process Services company, that delivers solutions to enable its clients do business better. Wipro Technologies delivers winning business outcomes through its deep industry experience and a 360-degree view of "Business through Technology" – helping clients create successful and adaptive businesses. A company recognized globally for its comprehensive portfolio of services, a practitioner's approach to delivering innovation and an organization wide commitment to sustainability, Wipro Technologies has over 220,000 employees and clients across 54 countries.
We are proud of being one of the most ethical business organizations in the World, our commitment to diversity and inclusion, our commitment to environment, and corporate social responsibility with 67% of our organization owned by an irrevocable philanthropic trust touching lives globally.
Wipro is also one of the largest business process outsourcing providers worldwide. Wipro provides comprehensive 'process first, digital led' business process solutions and services across the areas of Sourcing and Procurement, Customer Service/Customer Experience Transformation, Supply Chain/Order management, Master data management, Legal services, Analytics, Trust and Safety and various other industry specific processes. Wipro's Business Process Services unit, Digital Operations and Platforms (DOP) is among the fastest growing units and is well recognized in the industry. DOP has also invested in creating new platforms and IP solutions that differentiates us in the marketplace.
Opportunity / Job Opening
We are looking for a suitable candidate to lead our Banking Sector, trade finance, commercial lending and corporate treasury/cash operations.
Education qualification, job skills, experience, expertise, and other requirements
15-20 years of relevant cross industry experience in BPO Shared Services Sales in the Banking sector, end to end pursuit/opportunity management, shared services design, setup, execution, program management, and transformation
Supervisory experience of directly managing senior sales leader (s) preferred
Ability to lead manufacturing domain-oriented conversations and engage consultatively with client C-suite stakeholders and functional leaders
Strong understanding of shared services delivery strategies including appreciation of global delivery locations, retained vs outsourced potential, benchmarks, tools and technology platforms, automation tools, BCP/DR practices, operations performance management, governance models, compliance requirements, and commercial models amongst others
Demonstrated success in shared services sales and winning large deals
Knowledge about the BPS industry, analysts, deal advisors, product partner eco-system, and competitors including their strengths and weaknesses
Brings strong rolodex of connections
Strong interpersonal and relationship building skills
Knowledge of contractual constructs in Business process services
Developed negotiation and consulting skills
Ability to navigate an organization, working with cross functional/global teams across Solution design, business finance, HR, Risk & Compliance, Transition, Transformation, Quality, and Delivery amongst others
Ability to work in both structured and unstructured environments including maintaining flexible working hours that may extend beyond regular business hours given the nature of business and geo spread of teams
Open to travel (domestic USA and/or international) per requirements to meet internal and external stakeholders as part of business development efforts
Highly responsive, respectful, trustworthy and demonstrates stewardship
Excellent English language communication skills
Key responsibilities will include but not limited to:
Drive banking shared services opportunities growth (pipeline), winning business (order booking) and revenue growth from existing and new clients. This will be measured against defined monthly/quarterly/annual performance targets.
Develop and execute business development strategies
Proactively shaping and winning large deals
Drive creation of new marketing collaterals, domain content to aid business development efforts (mailers, practice brochures, art of the possible/proactive pitches, etc.)
Quickly develop in-depth understanding of end-to-end Wipro offerings, client landscape, relevant case studies of value delivered, differentiators, and make solutions/pitches contextualized to prospect client organization
Quarterback all sales initiatives and pursuits (proactive and RFXs), working with global, cross functional teams to develop high quality, winning business propositions. This will include review of content, sharing feedback, and creating content as may be required taking complete ownership of output for pursuits.
Anchor client pursuit meetings, relationship connects, solution workshops, due diligence workshops, etc. presenting Wipro's credentials and value proposition
Attend analyst briefings, industry conferences to promote Wipro's shared services business growth and technical expertise
Lead internal pursuit reviews covering qualification, win themes, SWOT analysis, value proposition, and support requirements amongst others with management and larger pursuit teams
Develop reasonable understanding of other Wipro business process service offerings to identify business opportunities (demonstrating stewardship)
Expected salary:

Location: New Jersey

Job date: Thu, 02 Jun 2022 06:31:52 GMT

Apply for the job now!