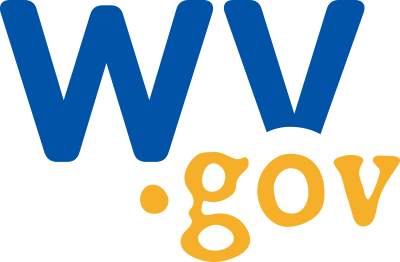 Job title: Building and Grounds Manager – Sharpe Hospital – Lewis Co

Company: State of West Virginia

Job description: Nature of Work
Management of day-to-day operations of all aspects of the building infrastructure, service contracts, and processes related to the facilities plant functions. Plans, organizes and controls functions and activities of plant operations and building renovations including but not limited to HVAC system, water, electrical and fire alarm systems and grounds maintenance. Oversees and directs maintenance personnel engaged in equipment installation, facilities equipment and repair, and preventive maintenance. Inspects physical plant and recommends use of space and facilities. Oversees the coordination of building space allocations, layout, and communications services. Analyzes HVAC systems, lighting, plumbing, and other factors. Assist in the planning, budget and schedules for facility modifications. Has input in long range plans. Formulates program specifications, requirements for proposal and contracts, and associated documents. Acts as a liaison to public utilities, governmental and regulatory bodies. Mandatory overtime is an essential function of this position. This is a tobacco free facility. Pre-employment drug screening is required. Applicant selected must successfully complete a chemical urinalysis and breath analysis drug screening test. All employees shall be subject to drug testing for probable cause as set forth in bureau and agency policies. Applicant must successfully complete a background check.
Click The APPLY Link To Apply Online. Do not use a paper application unless you cannot apply online. If you must use a paper application due to disability or other valid reason, please call our office 304-558-3950 (8:30 AM – 4:30 PM) for special instructions.
IMPORTANT: Your eligible score will be based on information provided in your application; therefore, make sure your application is detailed and complete. You may attach a resume and other documents; however, you should NEVER enter "See Resume" on the application. You MUST complete ALL parts of the application, including the Work Experience section.
ATTENTION: Applicant MUST VERIFY POST-HIGH SCHOOL EDUCATION (DIPLOMAS, DEGREES, etc.), TRAINING, or LICENSURE EARNED pertaining to this position BY THE CLOSING DATE OF THE POSTING, if not previously verified. It may ONLY be in the form of a copy of an OFFICIAL transcript or diploma. If you are claiming Veteran's preference, please submit "MEMBER 4" form and/or your VA Letter. DOCUMENTATION WILL NOT BE ACCEPTED AFTER THE CLOSING DATE and you will not be considered for this vacancy. Please attach documents to the online application before submitting it. Or, you may email it to: or by FAX to 304-957-0396, or by mail to: WV Division of Personnel, 1900 Kanawha Blvd. E., Building 3, Suite 500, Charleston, WV 25305.
This announcement is for one or more specific vacancies and only applies to the location(s) indicated. Your application will remain active for this job for 180 days or until the job is filled. Application for this job does not automatically qualify you for other positions. Be sure to submit your application for each position of interest. To receive an email notice anytime jobs in this or other categories are posted, you may choose to complete a from the slide-out menu located at the top left of our Job Opportunities page.
As a condition of employment, an inquiry into job-related information will be completed which may include, but not limited to, criminal records, abuse registry records, driving records, employment history, and education and training. Failing to cooperate with this process, providing false or incomplete information, and/or discovery of disqualifying information may result in denial of or dismissal from employment or denial of transfer irrespective of when discovered.
Minimum Qualifications
Training:

Graduation from a standard high school or equivalent.
Substitution:

Additional experience as described below may be substituted on a year-for-year basis for the required training.

Experience:

Eight years of full-time or equivalent part-time paid experience in building maintenance, building construction, or in the installation and maintenance of building electrical or heating systems.
Substitution:

Successful completion of study in a regionally accredited college or university in building trades, or related business or vocational school training may be substituted for the general experience on a year-for-year basis up to two (2) years of the required experience.

Special Requirement:

Specific positions may require certification from a federal EPA approved testing organization as a certified technician required by the Clean Air Act on refrigerant recycling.
***DETAILS OF RELATED EXPERIENCE MUST BE SHOWN IN THE WORK EXPERIENCE SECTION OF YOUR ONLINE APPLICATION**
State employment offers a variety of benefits.

Expected salary: $32722 – 60535 per year

Location: Lewis, CO

Job date: Fri, 01 Jul 2022 03:08:15 GMT

Apply for the job now!