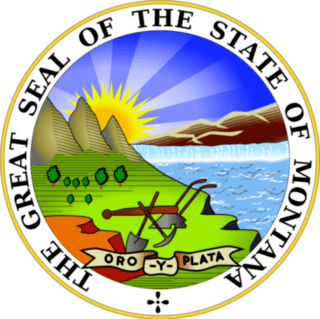 Job title: Building Code Inspector

Company: Montana State Government

Job description: MISSION STATEMENT:
Empowering all Montanans through work and opportunity.
DLI CORE VALUES:
Customer Service
Leadership
Accountability
Why should you come to work for the Department of Labor & Industry?
It's about the people and the impact we make in our communities every day. We are proud of our open, team-based, supportive and collaborative work environments. Learn more about DLI .
Watch this short video to see why people love working for DLI:
What other benefits can you expect from this opportunity?
Look for a summary of our outstanding benefits. You'll love what you see! Our benefits include:
Work/life Balance
Paid Vacation, Sick Leave and Holidays (a combination of up to 38 per year!)
*This position will be responsible for the Gallatin area. The successful candidate must reside in one of the inspections areas and travel to locations where the work is assigned.
How would this position make an impact in your community?
As a Building Code Inspector, your duties would include:
Completion of inspections for compliance with adopted Codes, Administrative Rules and State law.
Investigating complaints and conduct investigations.
Providing administrative duties including on site plan review and field issuing permits.
Your decisions and solutions to problems will directly affect the public's safety, health and welfare; the quality of construction and their compliance with adopted Codes and the economic impact related to installation, maintenance and repair costs, on business owners, users and customers.
The successful candidate will be performing a combination of electrical, building, and plumbing/mechanical inspections in southwest Montana area. Learn more about the Business Standards Division .
Qualifications
What makes you the right person for this opportunity?
Qualified applicants must possess the following licenses and/or certifications:
Building Inspector minimum qualifications;
ICC IBC Building Inspector Certification and ICC IBC Plan Review Certification.
Electrical Inspector minimum qualifications;
Montana master or journeyman electrical license, or
ICC E1 (residential) and ICC E2 (commercial) certification.
Plumbing/Mechanical Inspector minimum qualifications;
Montana Master or Journeyman Plumbing license (can also perform fuel gas and mechanical code inspections, or;
IAPMO Uniform Plumbing Code International Fuel Gas Code and International Mechanical Code Certification.
*Equivalent combinations of education and experience may be considered on a case-by-case basis.
Knowledge of:
State adopted building codes, rules, laws and policies applicable to the position.
Skill in:
Verbal and written communication.
Spelling, composition and grammar.
Self-direction.
Analyzing information.
Customer service.
Organizing.
Ability to:
Develop and maintain positive relationships.
Present information in an understandable way.
Meet deadlines.
Manage work schedule with minimal oversight.
Work individually and as part of a team.
Take a logical approach to problems, identify root causes and seek solutions using problem-solving and critical-thinking.
Identify complex problems and review related information to evaluate and recommend options with emphasis on life safety.
How would you let us know that you're the right person?
Submit a cover letter and resume. Only electronic submissions will be accepted. Materials submitted but not requested will not be considered in the selection process.
In your resume, include all work experience you have held that would help you qualify for this position, including duties and dates of employment (month & year – start & end) and hours per week. Starting pay is based on relevant education and experience. Pay is set based on what you submit at time of application.
*This position may be covered by a Voluntary Employee Beneficiary Association (VEBA)
Only electronic applications will be accepted. Materials submitted but not requested will not be considered in the selection process.
All documents for Veteran or Disability preference must be received or date stamped by the closing date. You will receive an email with instructions on how to submit such documents.

Expected salary:

Location: Montana

Job date: Wed, 29 Jun 2022 04:10:54 GMT

Apply for the job now!