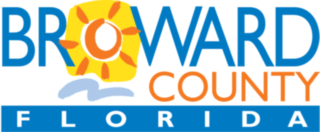 Job title: Building Code Inspector Trainee – Plumbing

Company: Broward County Government

Job description: REQUIREMENTS AND PREFERENCES
The Broward County Board of County Commissioners is seeking qualified candidates for Trainee for Building Code Inspector – Plumbing with the Building Code Division.
This is technical work in the enforcement of Chapter 9 Contractors of the Broward County Code of Ordinances while training to enforce the Florida Building Code. Under the general supervision of a Chief Building Code Inspector, the Building Official or high level administrator incumbent performs investigations against licensed and unlicensed contractors/tree trimmers, prepares case files, patrols areas, issues citations and testifies at boards/hearings. While also in training to perform the following work: 1) Conducts inspections for compliance with codes and regulations ; 2) Observes progress during stages in construction for possible defects and violations that must be corrected; 3) Review code standards and departmental regulations and obtain compliance with codes; 4) Reviews and checks blueprints, plans, complex calculations and sketches associated with a permit in relation to the actual construction, alteration, or repair;5) Confers with contractors, engineers, architects, property owners, and other interested parties, answer questions and explain building codes and regulations; 6) Prepares and maintain records of plans, plan reviews, inspections, letters and reports prepared in connection with building permits; 7) Attends meetings and conferences concerned with building code enforcement; and,8) Performs other related work. Work is performed with considerable independence within established codes, regulations, and technical guidelines.
General Description
Performs support duties in an agency in order to gain knowledge, skills and professional experience. Works under close to general supervision according to set procedures and work is reviewed through observation of performance, frequent conferences and reports.
Employees participating in the Trainee Program/Classification receive hands-on work experience and on-the-job training, which may be supplemented by related educational activities. These activities may include participation in County training or skills development programs, requisite external educational coursework, and/or completion of certificate programs.
Through this Trainee Program, an individual who does not meet all minimal requirements for a specific job classification has an opportunity to gain the job experience and/or training necessary to qualify and potentially transition into the job classification.
Minimum Education and Experience Requirements
To be eligible for participation individual must be at least 18 years of age and able to comply with all applicable County employment guidelines.
Must also be able to fulfill the minimum job requirements of the associated job classification the employee is training for within a maximum of two (2) years from the date of hire.
Requires five (5) years supervisory experience in residential/commercial construction in the plumbing discipline.

Ability to obtain the following Florida Association of Code Enforcement (FACE) Certifications within one year of date of employment:
Fundamentals of Code Enforcement
Administrative Aspects of Code Enforcement
Ability to be Certified by the State of Florida, BCAIB as an Inspector within two years of date of employment.

Ability to be Certified by the Broward County Board of Rules and Appeals as an Inspector within two years of date of employment.
Special Certifications and Licenses

Certification of Competency as Master Plumber or Plumber Contractor or Journeyman Plumber issued by at least one of the following entities: Florida Construction Industry Licensing Board., Broward County Central Examining Board of Plumbers, Miami-Dade County Construction Trades Qualifying Board, Block proctored, issued on after January 1, 1968 or the Florida Department of Business and Professional Regulation (DBPR) as an Engineer.
Possess and maintain a valid Florida Class E Driver's License
Preferences Associates and/or Bachelors Degree in relevant field

State Standard DBPR (Certified as a Standard Inspector)

Fundamentals of Code Enforcement Certification by the Florida Association of Code Enforcement (FACE)

Plumbing Certification

OSHA Certification

Fluent in Spanish and/or Creole (Speak, read and write)

Experience with Virtual Plan Review Software
DUTIES AND RESPONSIBILITIES
Duties and responsibilities depend significantly upon the classification the incumbent is in training for Building Code Inspector (Plumbing).
The functions listed below are general in nature for time spent working in this class. Management may assign additional functions related to the type of work of the job as necessary.
Receives training and performs duties related to the area of assignment.
Observes experienced workers/management to acquire knowledge of work methods, procedures and standards required for successful performance in the job the incumbent is training for.
Performs hands-on work and receives on-the-job training relevant to the training position/area.
Applies research techniques and analytical methods to the study of administrative systems, organizational structures, policies and procedures related to the area of assignment.
Conducts special studies in conjunction with a project; analyzes data and makes recommendations based upon research; Prepares project reports and related data.
Responsible for project assignments, research and analysis.
Provides administrative and/or operational support to the agency which may include relevant reporting, data-entry, presentation creation, strategic planning or customer service.
Performs related work as assigned.
WORK ENVIRONMENT
Physical Demands

Physical demands refer to the requirements for physical exertion and coordination of limb and body movement.

Dependent upon area of assignment.
Unavoidable Hazards (Work Environment)

Unavoidable hazards refer to the job conditions that may lead to injury or health hazards even though precautions have been taken.

Dependent upon area of assignment.
SPECIAL INFORMATION
County Core Competencies
All Broward County employees strive to demonstrate the County's four core behavioral competencies.
Collaborates: Building partnerships and working collaboratively with others to meet shared objectives.
Customer focus: Building strong customer relationships and delivering customer-centric solutions.
Instills trust: Gaining the confidence and trust of others through honesty, integrity, and authenticity.
Values differences: Recognizing the value that different perspectives and cultures bring to an organization.
Americans with Disabilities Act (ADA) Compliance
Broward County is an Equal Opportunity Employer. The ADA requires Broward County to provide reasonable accommodations to qualified persons with disabilities. Prospective and current employees are encouraged to discuss ADA accommodations with the Professional Standards/Human Rights Section.
Emergency Management Responsibilities
Note: During emergency conditions, all County employees are automatically considered emergency service workers. County employees are subject to being called to work in the event of a disaster, such as a hurricane, or other emergency situation and are expected to perform emergency service duties, as assigned.
County-wide Employee Responsibilities
All Broward County employees must serve the public and fellow employees with honesty and integrity in full accord with the letter and spirit of Broward County's Employee Code of Ethics, gift, and conflict of interest policies.
All Broward County employees must establish and maintain effective working relationships with the general public, co-workers, elected and appointed officials and members of diverse cultural and linguistic backgrounds, regardless of race, color, religion, sex, national origin, age, disability, marital status, political affiliation, familial status, sexual orientation, pregnancy, or gender identity and expression.
Broward is a dynamic county that offers an exciting, stable career with incredible employee benefits such as 12 annual holidays, accrued annual/vacation and sick leave, FRS retirement, $25,000 of free life insurance, training and development, and participation eligibility in a deferred compensation (457) plan. In addition, Broward County offers a Consumer Driven Health plan (CDH), Pharmacy coverage, Dental insurance, Vision insurance and Section 125 Flexible spending accounts for Medical Expenses and Dependent Care. Part-time 20+ benefit eligible employees receive the benefits described above at a reduced amount. .

Expected salary: $27.31 per hour

Location: Florida

Job date: Wed, 29 Jun 2022 06:49:24 GMT

Apply for the job now!