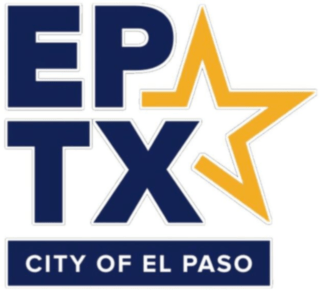 Job title: Building Combination Inspector Trainee

Company: City of El Paso

Job description: Requirements
MOS Codes: 003760 (Navy), 06 (Coast Guard), 2A712 (Air Force)
Education and Experience: A high school diploma or GED and two (2) years of supervisory level building trades experience; or two (2) years code compliance experience and one (1) ICC certification.
Licenses and Certificates: Certification by the International Code Council (ICC) as a Residential Building Inspector required within six (6) months of date of appointment. Certification as a Residential Electrical, Plumbing, and Mechanical Inspector by the International Code Council required within eighteen (18) months of date of appointment. Plumbing Inspector License from the Texas State Board of Plumbing Examiners required within eighteen (18) months of date of appointment. Valid Texas Class "C" Driver's License or equivalent from another state.
General Purpose
Under immediate supervision, complete classroom sessions and field training to gain the knowledge, skills and abilities necessary to perform the duties of the Building Combination Inspector Classification. Learn the principles and practices of conducting residential inspections to ensure conformance with applicable structural, electrical, mechanical, gas, and plumbing safety codes.
Typical Duties
Complete classroom and field training in the areas of residential buildings to ensure conformance with applicable building safety codes. Involves: Conduct on-site job inspections of residential construction for compliance with approved plans, specifications, and applicable local, state and national codes, regulations and standards governing construction, alteration and repair of structural, plumbing, electrical, and mechanical system installations.
Conduct job inspections at different stages of the construction process. Involves: Review plans and specifications in preparation for conducting inspection. Investigate complaints to determine existence of illegal or hazardous conditions in new or existing residential structures. Inform property owners and contractors of violations and unacceptable layouts, materials, or equipment. Issue red tags, correction notices, stop work orders, and citations as appropriate when construction does not conform to code or approved plans. Interpret building safety codes and ordinances as required; assure construction is being performed by licensed contractors under City issued permits.
Engage in miscellaneous related activities as required. Involves: Remain abreast of changes in applicable code and policy changes. Maintain a daily log and prepare technical reports as required. Testify in court and before City boards and Commissions. Maintain applicable database, records, and files. Research inspections for approval or disapproval. Attend meetings. Maintain required certification(s) during course of employment. Perform related duties and fulfill responsibilities as required.
General Information
For complete job specification, click .
Note: This is an unclassified position.
Note: For information on the required ICC certification(s) for this position, please visit the International Code Council website at :
Note: This is a new advertisement for Building Combination Inspector Trainee. You must apply if you are still interested in the position.
Note: Applicants are encouraged to apply immediately. This position will close when a preset number of qualified applications have been received.
A résumé and/or other documents will not be accepted in lieu of a completed application. Comments such as "See résumé" are not acceptable and will result in the application being considered incomplete.
To qualify for this position, required education, experience, knowledge and skills must be clearly stated on your application's employment history. We do not use any information on your resume to review if you meet the minimum qualifications for this position.
Failure to fully detail all experience and job duties in the application, or copying/pasting directly from the job specification, or responses referring to your résumé will eliminate you from consideration for the position.

Expected salary: $36090 – 63510 per year

Location: El Paso, TX

Job date: Sun, 03 Jul 2022 06:45:29 GMT

Apply for the job now!