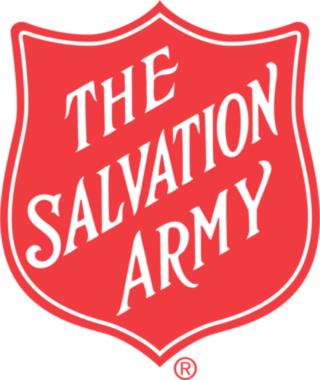 Job title: Building Maintenance Specialist

Company: The Salvation Army

Job description: The Salvation Army, an internationally recognized non-profit, faith-based organization, has a job opening for a Building Maintenance Specialist for the Jackson Corps, located in Jackson, MS.
Job Summary:
Inspects and/or coordinates a variety of maintenance and equipment functions and repairs for Salvation Army buildings, living quarters and grounds including heating, ventilation, air conditioning, plumbing, electrical and equipment; performs routine maintenance and repairs; runs errands; performs minor plumbing, painting and carpentry repair work; works with venders to ensure work is performed as scheduled and within repair estimates; assists with setting up tables and other equipment needed for special events.
Receives, inspects, and stocks items in the disaster warehouse; maintains the orderliness and cleanliness of the warehouse area.
Knowledge, Skills and Abilities:
Knowledge of basic plumbing, electrical, construction, and air conditioning equipment. Knowledge of general building maintenance practices and procedures.
Ability to learn by method of on-the-job training including ability to follow instructions. Ability to perform routine and minor repair and maintenance activities of buildings and grounds. Ability to use and maintain maintenance equipment and tools effectively and in a safe manner. Ability to detect defects in equipment and to make proper repairs or adjustments. Ability to follow instructions and work with little or no supervision.
Experience and Education:
High school diploma or G.E.D. with some course work from a technical or vocational school in construction, heating, ventilation, and air conditioning preferred and three years' experience performing maintenance and repair work for commercial building, equipment and grounds, or any equivalent combination of training and experience which provides the required knowledge, skills, and abilities.
Licenses and Certifications:
Valid Driver's License
Driver Record acceptable for coverage under TSA Driver Qualification Program.
Physical Requirements and Working Conditions:
Ability to meet attendance requirements. Ability to read, write, and communicate the English language. Ability to perform strenuous work involving the lifting and carrying of heavy objects. Ability to perform continuous walking, stooping, standing, and some climbing.
Work requires driving a vehicle and working outdoors with exposure to physical discomforts associated with changes in weather such as rain, cold, snow, heat or discomforts associated with noise, dust, dirt, and the like.
Additional Information:
All employees recognize that The Salvation Army is a church and agree that they will do nothing as an employee of The Salvation Army to undermine its religious mission.
To apply, please select the "Apply Now" icon at the bottom of this posting.
All qualified applicants will receive consideration for employment without regard to race, color, religion, sex, sexual orientation, gender identity, national origin, or protected veteran status and will not be discriminated against on the basis of disability.
Equal Opportunity Employer Minorities/Women/Veterans/Disabled.

Expected salary:

Location: Jackson, MS

Job date: Wed, 29 Jun 2022 01:16:00 GMT

Apply for the job now!