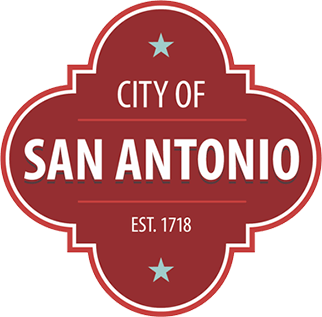 Job title: Building Maintenance Supervisor

Company: City of San Antonio

Job description: Job Summary
Under direction, is responsible for planning and directing the building maintenance activities for a department. Administrative responsibilities include budgeting, purchasing, maintaining inventories, work order processing and monitoring service contracts. Exercises direct supervision over assigned staff.
WORK LOCATION: Ronald Darner Central Operations Facility, 5800 Historic Old Hwy 90, San Antonio, TX 78227
Essential Job Functions

Supervises maintenance personnel in custodial or trade related services.
Plans and schedules various job assignments with subordinates.
Prepares purchase specifications for equipment and materials.
Inspects facilities and work in progress.
Coordinates with vendors to complete service contract work.
May evaluate and make recommendations on new cleaning products and materials.
Provides proper training and information to subordinates.
Inspects equipment and maintains adequate stock of supplies and equipment.
Maintains and inventories tools; assigns tools as needed, occasionally lifting and carrying equipment weighing 20 pounds.
Performs related duties and fulfills responsibilities as required.
Job Requirements

High school diploma or GED equivalent (recognized by the Texas Education Agency or a regional accrediting agency).
Five (5) years of experience in building maintenance, including one (1) year of supervisory experience.
Valid Class 'C' Texas Driver's License.
PREFERRED QUALIFICATIONS:

Ability to read and write English.
One (1) year of experience with a work order system such as SAP/CRM.
One (1) year of experience with forklifts, front-end loaders, heavy equipment etc.
Knowledge of Microsoft Office and Outlook.
Ability to manage more than one assigned project at a time.
Familiar with the City of San Antonio Administrative Directives.
APPLICANT INFORMATION:
If selected for this position, official transcripts, diplomas, certifications and licenses must be submitted at the time of processing. Unofficial transcripts and copies of other relevant documents may be attached to the application for consideration in advance.
Please be advised that if selected for this position, information regarding employment history as it relates to the qualifications of the position will be needed for employment verification. Applicants claiming military service to meet the experience requirement for this position may attach a DD214 to the application.
Unless otherwise stated, applicants are permitted to substitute two years of related full-time experience for one year of higher education or one year of related higher education for two years of experience in order to meet the minimum requirements of the job. One year of full-time experience is defined as 30 or more hours worked per week for 12 months. One year of higher education is defined as 30 credit hours completed at an accredited college or university.
Applicants selected for employment with the City of San Antonio in this position must receive satisfactory results from pre-employment drug testing and background checks. If required for the position, a physical, motor vehicle record evaluation, and additional background checks may be conducted.
Knowledge, Skills, and Abilities

Knowledge of all trade procedures used in the maintenance and repair of facilities.
Knowledge of chemicals and equipment used in the building maintenance trade.
Knowledge of principles of stock control.
Knowledge of principles and practices of supervision and training.
Knowledge of safety measures associated with the building maintenance trade.
Knowledge of basic electronics and computerized maintenance systems.
Knowledge of landscaping and sprinkler systems.
Knowledge of acquisition of permits for construction work.
Skill in utilizing a personal computer and associated software programs.
Ability to communicate clearly and effectively.
Ability to establish and maintain effective working relationships with co-workers, supervisors, and the general public.
Ability to interpret blueprints, schematics and construction diagrams/designs.
Ability to perform all the physical requirements of the position, with or without accommodations.
Working conditions are inside and outside environment with possible exposure to adverse weather conditions, dust, chemicals, confined spaces and uneven grounds.
Benefits Information

The City of San Antonio (CoSA) strives to provide a competitive compensation and benefit package to attract and retain a highly skilled workforce. To accomplish this, CoSA offers subsidized health care benefits for active and retired employees, paid disability benefits, paid life insurance, as well as automatic participation in a pension program which is currently matched two to one.
For more detailed information, please click on the following link to view Benefits offered by the City of San Antonio:

Note:
Part-Time, Temporary, and non-City positions are not eligible for CoSA Benefits.
Holiday and Leave benefits for Pre-K 4 SA positions may be different than what is listed at the above link.
Additional Information

The City Of San Antonio is an Equal Opportunity/Reasonable Accommodation Employer. This means that the City does not discriminate on the basis of race, religion, sex (gender), age, disability, national origin, genetic information, or sexual orientation. All individuals are encouraged to apply and compete for jobs with the City of San Antonio.
If you require assistance at any stage of the application process due to a disability, please contact the so that accommodations may be made to meet your needs. Our telephone number is 210-207-8705 and our fax number is 210-207-2285.

Expected salary: $48709.44 – 59895.16 per year

Location: San Antonio, TX

Job date: Fri, 10 Jun 2022 01:52:59 GMT

Apply for the job now!