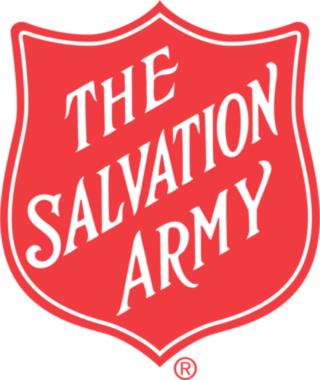 Job title: Case Management Specialist

Company: The Salvation Army

Job description: The Salvation Army, an internationally recognized non-profit, faith-based organization, has an opening for a LifNav Outreach Coach/Case Management Specialist for the Nashville Area Command, located in Nashville, Tennessee.
Job Summary
The LifNav Outreach Coach is often-times the primary contact for households experiencing homelessness obtaining all necessary signed documents, assessing family for needs, guiding families in goal setting around core areas of service, referring family to needed partners or providers in the community, and updating progress in the shared database until family exits the program.
The LifNav Outreach Coach works one-on-one with a participant in a collaborative process to help identify and achieve goals. A LifNav Outreach Coach strives to serve the whole household, keeping the participants, in the driver's seat, and being aware that households are the experts on their own strengths and perceived challenges ahead.
Knowledge, Skills, and Abilities
Ability to demonstrate excellent documentation skills. Ability to guide and motivate others toward achieving goals. Ability to convey non-judgmental and open personal qualities with a clear sense of boundaries. Ability to possess a strong sense of and respect for settings with culturally diverse families and communities with the ability to be culturally sensitive and appropriate. Ability to interpret the Agency to the community in a positive manner. Knowledge of The Salvation Army Mission, philosophy, culture, protocol, and organizational structure. Ability to build relationships internally and externally through communication efforts with other agencies and the community. Ability to demonstrates credibility in all interactions and demonstrates the ability to effectively build a network of contacts and resources that would benefit The Salvation Army and those experiencing homelessness. Ability to create and maintain high performance standards that capitalize on opportunities to build support by developing relationships that drive results. Ability to effectively communicate through oral, written, and technological means; actively listening and expressing oneself clearly, to ensure those that need specific information acquire it, plan and deliver communication that makes an impact and persuades the audience. Ability to plan work and carries out tasks without detailed instructions; makes constructive suggestions; prepares for problems or opportunities in advance; undertakes additional responsibilities; responds to situations as they arise with minimal supervision. Ability to work collaboratively with other to achieve goals and objectives. Ability to hold self and others accountable for team performance; motivates and encourages all members to work together to achieve maximum results; Supports group decisions and puts group goals ahead of own goals; effectively interacts with others Ability to speak, read, and write in English. Ability to meet attendance requirements. Work requires the ability to lift and carry and/or push/pull light (less than 25lbs.) materials, supplies, and equipment. Light mobility: duties are usually performed by a combination of standing, walking, and primarily sitting.
Education and Experience
Bachelor's Degree in Social Work or a related field. Experience and demonstrated interest in working with persons experiencing poverty. Knowledge of community resources and counseling/coaching/social work practices.
Physical Requirements/Working Conditions
Limited amount of physical effort required associated with walking, standing, lifting, and carrying light objects (25 pounds or less) 5-10% of work time. Duties are performed in a variety of conditions including but not limited to outdoors and encampments. Work is performed in a different environments ranging from an office, coffee shop, encampment, etc. where physical discomforts associated in changes in weather or discomforts associated with noise, dust, dirt, and the like exist; a great deal of face to face contact with the homeless or less fortunate may present health and safety issues, or combative situations.
Additional Comments:
All employees recognize The Salvation Army is a church and agree that they will do nothing as an employee of The Salvation Army to undermine its religious mission.
To apply, please select the "Apply Now" icon at the bottom of this positing.
Application Submittal Period: 7/8/2022 – 8/1/2022
All qualified applicants will receive consideration for employment without regard to race, color, religion, sex, sexual orientation, gender identity, national origin, or protected veteran status and will not be discriminated against on the basis of disability.
Equal Opportunity Employer Minorities/Women/Veterans/Disabled
ADDITONAL VERBIAGE
To apply, please complete our on-line application at www.salvationarmycareers.org.
When an application is selected for review, typically, only applicants who indicate the relevant education and experience requirements, as indicated in the job description for the position, may be considered for job openings. Please FULLY complete the application, answer questions completely, honestly and to the best of your ability. Please also upload a copy of your resume (when available). Those applicants requiring accommodation to the application and/or interview process should contact a representative of the Human Resources Department at the applicable location.
We appreciate your interest in employment opportunities with The Salvation Army!

Expected salary:

Location: Nashville, TN

Job date: Sun, 10 Jul 2022 06:56:16 GMT

Apply for the job now!