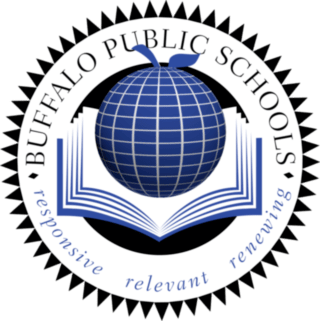 Job title: Central Committee on Special Education Chair/Helping Teacher – RB

Company: Buffalo Public Schools

Job description: Description
BOARD OF EDUCATION
DEPARTMENT OF HUMAN RESOURCES
BUFFALO, NEW YORK 14202
RECRUITMENT BULLETIN #22-014
CENTRAL COMMITTEE ON SPECIAL EDUCATION CHAIR/HELPING TEACHER
2022-2023 SCHOOL YEAR
JULY 8, 2022
NOTICE OF POSITION
POSITION: The Interim Superintendent of Schools, Dr. Tonja M. Williams, is interested in receiving applications from qualified candidates for the position of:
CENTRAL COMMITTEE ON SPECIAL EDUCATION CHAIR/HELPING TEACHER
APPLICATION: Candidates who wish to be considered should complete an application on the Buffalo Schools website www.buffaloschools.org.
Applications successfully received will generate a confirmation email to the account listed on the application. (Be sure to check your junk and spam mail.) If you do not receive a confirmation email, we cannot guarantee that your application was received. You must submit an application until you receive a confirmation email.
QUALIFICATIONS:
Candidates must have New York State permanent teacher certification in Special Education or as a teacher of students with speech and language disabilities or a teacher of the speech and hearing handicapped and have 3-5 years of successful classroom experience in an urban school district. It is required that candidates must attach a PDF or a screen shot of their certifications. It is required to have experience as a CSE Chair. Candidates must have extensive knowledge of Federal and State regulations pertaining to Special Education and extensive knowledge of Individual Education Program development. Candidates should have experience with Frontline IEP including maintaining and accessing reports and listings. Experience in customer service, training and writing technical documents is preferred.
LOCATION: School 12
DUTIES:
The Committee on Special Education Chairperson responsibilities will include, but are not limited to:
Organize, implement and oversee all Central Committee on Special Education processes as outlined in Commissioner's Regulations and Federal Law
Schedule meetings within compliance timelines
Develop IEPs
Provide placement information to students and families
Track the need for new classes to service the IEP mandates of students
Follow procedures for reviewing documentation from other districts for appropriate level of service
Use data systems to update pertinent information
Communicate with special education administrators, parents, preschool evaluation agencies, and preschool service providers, attorneys, agencies, charter and non-pub staff.
Complete all processes related to Committee on Special Education
Know and understand the services available in Charter, non-pub and agency settings
Assign evaluations
Ensure students are receiving mandated services in ESY
Arrange for interpreter
This recruitment bulletin in no way states or implies that these are the only duties to be performed by this employee. The employee will be required to follow any other instructions and to perform any other related duties as assigned by the appropriate administrator or supervisor. Buffalo Public Schools reserves the right to update, revise or change this recruitment bulletin and related duties at any time without prior notice.
APPOINTMENT: Appointment will be made by the Board of Education upon the recommendation of the Superintendent following assessment of training, experience, credentials and evaluation of service. Personal interview shall be scheduled where appropriate.

Expected salary:

Location: Buffalo, NY

Job date: Sun, 10 Jul 2022 01:55:19 GMT

Apply for the job now!