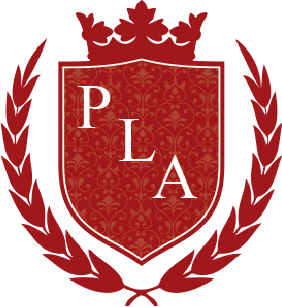 Job title: Certified Special Education/AFL Teacher Opportunity-$1,500 Incentive

Company: Phalen Leadership Academies

Job description: Phalen Leadership Academies is a nonprofit turnaround school operator with a network of high-performing public schools located across the country. We are currently looking for dedicated and talented individuals to help our scholars fulfill their tremendous innate potential.
If you are an educator with a strong belief in helping all children succeed and if you are willing to ensure that every child receives a high-quality education, we would like to invite you to apply to join our team.
At PLA, you will work among some of the best and brightest educators in the country. Below are just some of the benefits of working at PLA:
High-Performing Culture: Environment where "I think I can" and "I believe in children" is the norm
Collaborative Teaching: Every grade level is staffed with a lead teacher and a teacher's assistant
Rigorous Professional Development: All educators complete an intensive pre-service training and receive continuous coaching and professional development
Innovative Teaching: Teachers have access to a wide variety of technology to support and personalize instruction
Leadership Opportunities: Various school committees, leadership training, and opportunities to serve as leaders in our schools and network
PLA offers a competitive salary, exceptional health benefits, and retirement offerings.
Apply now for immediate consideration!
Certified Special Education/AFL Teacher Opportunity-$1,500 Incentive!
Beaumont, TX
Full Time
School Year 2021-2022
Entry Level
​
​
CERTIFIED SPECIAL EDUCATION/AFL TEACHER
$1500 PLA paid hiring stipend
payable after 30-days of the start of the school
must hold valid Texas teacher certification in the area of special education
seeking certified candidates for elementary and middle school levels
Do you believe that every scholar deserves a high-quality education?
Are you passionate about making a difference and teaching in underserved communities?
Phalen Leadership Academies is currently looking for dedicated educators like YOU!!!
We are currently accepting applications for the 2022-2023 school year!
APPLY NOW!!!
What You Will Do:
Establish a culture of high expectations that ensures all scholars in the classroom meet their projected individual growth goals.
Develop and implement lesson plans and classroom activities aligned with State Standards and PLA Instructional Guidelines.
Personalize instruction based on assessment data and each scholar's needs.
Communicate regularly with students and families and involve families as partners in their child's education.
Identify unique student needs and collaborate with team members to effectively address those needs and improve instructional practices throughout the school.
Ensure scholar classroom retention of 80% during an academic school year.
Education and Experience:
Bachelor's degree
Credential required OR Enrolled in an accredited teacher certification program
Knowledge of child cognitive development and various learning styles
Ability to analyze qualitative and quantitative student data
Strength in using data to drive instruction
Willingness to align your mission with the vision of PLA's Core Values.
AND ARE YOU?
Able to drive the mission and vision of PLA
An excellent communicator with strong interpersonal skills
WHAT ARE YOU WAITING FOR? APPLY NOW!
Beaumont ISD Locations: Jones Clark Elementary, 3525 Cleveland Ave. Beaumont, TX 77703 OR Smith Middle School, 4415 Concord Rd., Beaumont, TX 77703
WHY YOU SHOULD APPLY:
PLA offers student loan forgiveness and support (for those that qualify), competitive salary and benefits, strong Professional Development, leverage & integrated technology, appreciation and recognition year-round, participation in free Summer Program & job training program for your dependents, and additional income opportunities.
WHO ARE WE:
At PLA, we share an unwavering belief and passion for educating and empowering scholars from under-served communities driven by our Core Values: children first, respect, determination, continuous improvement, and gratitude. Our approach to leading successful schools builds on over 20 years of experience running educational programs for children, the latest scientific research, and the best practices throughout the nation.
To create this kind of vibrant learning community, we hire only the best of the best educators & industry leaders and invest heavily in our faculty through ongoing professional development and support. We value people like you, people with a dedication to excellence and a passion for helping all our scholars develop the knowledge, skills, and character necessary to succeed while fueling their aspirations for the future.
PLA is an equal opportunity employer and participates in E-Verify in all states that require it.
Please read carefully.
Phalen Leadership Academies (PLA) is an equal opportunity employer. PLA does not discriminate in employment on account of race, color, religion, national origin, citizenship status, ancestry, age, sex (including sexual harassment), sexual orientation, marital status, physical or mental disability, military status or unfavorable discharge from military service.
By completing this application you understand that neither the completion of this application nor any other part of my consideration for employment establishes any obligation for PLA to hire me. If hired, I understand that either PLA or I can terminate my employment at any time and for any reason, with or without cause and without prior notice. I understand that no representative of PLA has the authority to make any assurance to the contrary.
You attest by applying to this position that you have given PLA true and complete information on this application. No requested information has been concealed. I authorize PLA to contact references provided for employment reference checks. If any information I have provided is untrue, or if I have concealed material information, I understand that this will constitute cause for the denial of employment or immediate dismissal.
Apply
Apply for this position
Required*
Apply with Indeed
First Name*
Last Name*
Email Address*
Phone*
Resume*
We've received your resume. Click to update it.
or
Attach resume as .pdf, .doc, .docx, .odt, .txt, or .rtf (limit 5MB) or
Paste your resume here or
Have you ever worked for Phalen Leadership Academies (PLA) and/or Summer Advantage (SA) USA?*
Do you have any relatives currently working for PLA or SA? If yes, please provide their name or names. If no, enter N/A.*
How many years of LICENSED teaching experience do you have?*
Do you have a valid teaching license/certification?*
Please upload your Teaching Credential. (Optional)
What is your anticipated salary range?*
Do you consent to a pre-screen background check?*
Before submitting your application, please confirm all the information you entered is accurate and truthful?

*ANY PERSON WHO KNOWINGLY MAKES A FALSE STATEMENT IS GUILTY OF FALSIFICATION WHICH IS A MISDEMEANOR OF THE FIRST DEGREE.*

Expected salary: $1500 per month

Location: Beaumont, TX

Job date: Sun, 10 Jul 2022 02:14:57 GMT

Apply for the job now!