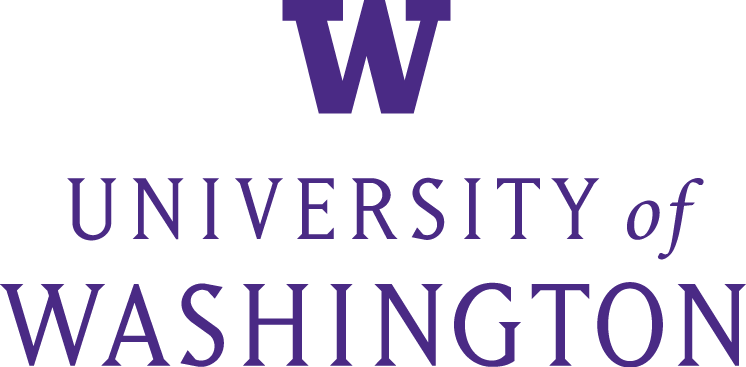 Job title: CLINICAL LABORATORY TECHNICIAN 2 (FULL TIME, DAYS)

Company: University of Washington

Job description: If you are using a screen reader and experience any difficulty accessing our web pages, please call 206-543-2544 or email and we will be happy to assist you.
CLINICAL LABORATORY TECHNICIAN 2 (FULL TIME, DAYS)
CLINICAL LABORATORY TECHNICIAN 2 (FULL TIME, DAYS)

Req #: 209545

Department: LABORATORY MEDICINE AND PATHOLOGY

Job Location: UW Medical Center – Montlake

Posting Date: 07/14/2022

Closing Info: Open Until Filled

Salary: $3,792 – $5,424 per month

Union Position: Yes

Shift: First Shift

Notes: As an employee you will enjoy generous benefits and work/life programs. For detailed information on Benefits for this position,
This recruitment offers a $3000 Recruitment Incentive to eligible new employees joining UW Medicine#UWMRecruitmentIncentive
The Department of Laboratory Medicine serves as a regional resource for clinical laboratory services required for patient care, research and educational programs in laboratory medicine. The department now employs 900 people who work at the award-winning University of Washington Medical Center (ranked among the top medical centers in the United States as rated by U.S. News & World Report), Harborview Medical Center (the region's only Level I Trauma center, known for innovations and excellence in trauma care and its centers of emphasis: Trauma, Burn, Neurosciences, AIDS/STD CARER, and mentally- and medically- vulnerable populations.), and many other clinical and research facilities in the area. The University of Washington (UW) is proud to be one of the nation's premier educational and research institutions. Our people are the most important asset in our pursuit of achieving excellence in education, research, and community service. Our staff not only enjoys outstanding benefits and professional growth opportunities, but also an environment noted for diversity, community involvement, intellectual excitement and natural beauty.
Laboratory Medicine and Pathology has an outstanding opportunity for a full-time, day shift, CLINICAL LABORATORY TECHNICIAN 2.
RESPONSIBILITIES
Performs the pre-analytic laboratory procedures of specimen collection and specimen processing and performs a limited number of test procedures
Interpret provider test orders, prioritize specimen handling based on specimen type and clinical urgency, monitor requisitions and labels for accuracy and investigating/documenting errors and incomplete orders.
Perform stat and routine tests utilizing automated or semi-automated equipment, kit assays, bedside monitoring devices and microscopic evaluations. This includes the ability to understand, operate, maintain, and troubleshoot (may involve communicating with hot-line personnel) the applicable laboratory equipment and testing methods.
Performs work accurately and precisely and can organize the workload to meet the service demands, calmly and efficiently, without direct supervision.
Performs phlebotomy on adult and pediatric patients.
Uses excellent customer service skills. Handles telephone inquiries from staff and providers.
Represents the Department of Laboratory Medicine and UW Medicine and plays an important role in promoting our mission, values and goal of service excellence and patient safety.
Prepares and processes specimens for transport or testing, including data entry.
Exhibits a working knowledge of the lab information systems, including Sunquest and EPIC. Can problem solve both billing and ordering issues of both systems, enters results and generates work lists, pendings, exception reports, etc.
Performs quality control analyses on all tests assigned and determines whether all parameters are within established ranges.
Knows critical limits for all tests assigned and reports immediately to appropriate medical staff.
Professionally interacts with doctors and nurses regarding laboratory results and interpretation.
Maintains a congenial and professional working relationship with co-workers, clinical technologists, supervisors and faculty.
Participates in training and demonstrating routine laboratory techniques to students and new employees. Provides support for special projects and performs related duties as assigned.
Monitors laboratory inventory in assigned work area and notifies section lead or supervisor if supplies are needed or place orders as requested.
Performs related duties as assigned.
REQUIREMENTS

An Associate Degree from a Committee on Allied Health Education and Accreditation (CAHEA) accredited Medical Laboratory Technician program including courses in chemistry and biology

OR

equivalent education/experience.
DESIRED

Washington State Phlebotomy Certification
CONDITIONS OF EMPLOYMENT
It will be necessary to work in other departmental locations in order to meet patient service requirements, especially at Harborview Medical Center. In addition, less frequent work effort will be required at other UW School of Medicine locations (e.g., South Lake Union) and Seattle-area healthcare institutions.
Will be considered essential staff and as such will be required to report to work when scheduled despite inclement weather.
Must be able to meet with all shifts on a regular basis
UW Medicine includes Harborview Medical Center, UW Medical Center – Montlake, UW Medical Center – Northwest, Valley Medical Center, UW Neighborhood Clinics, UW Physicians, UW School of Medicine, and Airlift Northwest.
Applicants considered for this position will be required to disclose if they are the subject of any substantiated findings or current investigations related to sexual misconduct at their current employment and past employment. Disclosure is required under .
Committed to attracting and retaining a diverse staff, the University of Washington will honor your experiences, perspectives and unique identity. Together, our community strives to create and maintain working and learning environments that are inclusive, equitable and welcoming.
The University of Washington is a leader in , and committed to becoming climate neutral.
All qualified applicants will receive consideration for employment without regard to race, color, religion, sex, sexual orientation, gender identity, gender expression, national origin, age, protected veteran or disabled status, or genetic information.
To request disability accommodation in the application process, contact the Disability Services Office at 206-543-6450 or .
COVID-19 VACCINATION REQUIREMENT
Governor Inslee's requires employees of higher education and healthcare institutions to be fully vaccinated against COVID-19 unless a medical or religious exemption is approved. Being fully vaccinated means that an individual is at least two weeks past their final dose of an authorized COVID-19 vaccine regimen. As a condition of employment, newly hired employees will be required to provide proof of their COVID-19 vaccination. View the for information about the medical or religious exemption process for final candidates.

Expected salary: $3792 – 5424 per month

Location: Seattle, WA

Job date: Sat, 16 Jul 2022 22:47:26 GMT

Apply for the job now!