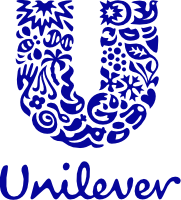 Job title: Collaborative Manufacturing OPS Manager

Company: Unilever

Job description: Background & Purpose of the Job:
CM (Collaborative Manufacturing) is one of the biggest growth networks in the North America supply chain. It accounts for 25% of TO and over €1bn spend, with plans to continue growing the network to support future growth. The CM team deals with more than 100 (3PM) vendors to procure many different finished goods. The team procures approximately 4k different materials and is responsible for getting them at the best possible prices while – at the same time – securing continuity of supply and agility according to the company's needs.
CM PMO Manager, the CM Ops Manager, and the Category SC team will work collaboratively and in close partnership to unlock agility and resilience. Reports to the Head of Collaborative Manufacturing with responsibility for strategic approach and tactical operations of collaborative manufacturing change management. Responsible for the co- development of the SC's CM strategy, approach, and execution. Supports business requirements by ensuring innovations and existing products support Unilever's quality, cost, customer service and continuous improvement objectives.
Who You Are & What You'll Do:
The CM OPS Manager should have exceptional leadership and be an innate problem-solver, with the ability to support the business in developing and executing effective business strategies; Some of the responsibilities include:
Participates on Unilever project teams in support of Brand Development and Brand Growth business targets. Team interaction with Procurement, Marketing, Produce and Package Development, Engineering, Finance, Planning, Quality, Customer Development and Legal.
Ensures long term sourcing and capacity planning are aligned between Unilever's ambition and the 3PM's available capacity with appropriate bandwidth.
Continually looks for in-sourcing opportunities.
Consulted and a key contributor to the Make or Buy analysis with inputs from the respective functional areas.
Supports innovation deployment in the spirit of vertical start-ups and ongoing launch success. Ensures that the Collaborative Manufacturer passes technical evaluations.
Responsible for monitoring KPIs, schedule attainment, continuous improvements, cost savings opportunities, project and innovation management. Serves as the liaison and partners with CM Procurement.
Responsible for Operational issue resolution in areas such as quality, customer service, production issues and material supply constraints. Identifies performance "triggers" and engages Unilever Category expertise and support (Quality, Technical, etc.). Lead incident and issue investigation. Ensures multi-function technical visits occur based on trigger point.
Shares best practices and lessons learned across the Category (where competitively possible).
Ensures that the CM validates implementation of new standards, new processes, new materials, new suppliers and other changes with risk tolerances aligned with Unilever.
Ensures the basics are in place such as GMPs and USQS.
Ensures technical standards and specification are transferred from Quality and R&D to CM. Also ensures the CM understands and implements them properly. Ensures the CM passes technical qualification for all new standards, products, lines and other requirements.
Ensure safety standards are understood by the CM. Support CM with safety mindset program.
Pushes the F4G and continuous improvement agenda.
You love to win and have fun doing it: The CM OPS Manager will play a fundamental role in landing the CM strategy and operational capability management to meet the ambitious NA growth plan. CM OPS Manager needs to be fully involved in category strategy to the innovation and network strategy.
You're a changemaker: Strong analytical skills and excellent stakeholder management are key to success in this role. The role requires a strong link and change management abilities with the SC, procurement, and CM team.
You're a paradox navigator: The ability to keep the big picture and, at the same time to dive efficiently into the details is critically important.
You're a culture & change champion: Exceptional interpersonal skills and the ability to build collaborative relationships with multiple and diverse stakeholders.
What You'll Need To Succeed
Large geographical supply base across several time zones. Need to be able to work remotely and at times during unconventional work hours.
Respond to unplanned / unexpected product and production requirements in a timely and cost effective manner to avoid disruptions in customer service.
Requires fully operational understanding of Unilever GMP's, products and technologies involved in different categories, working knowledge in project management, plant capability, capacity planning and line availability with various manufacturing operations.
Effectively managing multiple new product launches in tight timeframes as "speed to market" [from concept to initial production cycle] times decrease. Cost effective management of capital investment and its strategy.
Ability to handle multiple priority projects with some travel to throughout N. America.
Strong Leader and Facilitator, has ability to drive to one way of working, without watering down solution while keeping teams on board
Working across multiple business operating units, interacting with various levels of management as a shared service supplier.
Undergraduate Degree in Engineering, Technical, Science, or Supply Chain discipline. Master Degree preferred.
Minimum of 5+ years of broad based Supply Chain responsibilities. Significant relevant factory experience and/or strong supply management preferred.
Alliance and relationship management – Need to manage ongoing relationships with suppliers and internal customers to deliver value into the business. Manage contracts agreement, implementation and termination and joint assessment of the relationship and project portfolio.
Developing and Implementing Supply Chain Innovation and Technology – Future growth will come in categories where UL has no capability, this role must work with Procurement to prospect externally to buy the technology and capability needed.
Risk Assessment and Improving Processes, Systems and Procedures – Assess risk within the CM and the network, help the SC understand the risks and develop plans to minimize and/or avoid the risk.
Project management – Achieve the desired outcomes of substantial projects on time and within budget through the application of project management principles and techniques and by optimizing the contribution of the people involved.
Personal Mastery – Aim for performance excellence through own efforts
Passion for High Performance – Break existing patterns of working and to create growth opportunities. Requires action orientation to implementation, monitoring, and follow-up of CM operation system and quality improvement.
Agility – Need to constantly monitor what is happening both internally and externally, and take decisive action today to create new growth opportunities for tomorrow, staying ahead of the game, maximizing growth opportunities for the business by using supplier resources and ideas to Unilever's benefit.
Talent Catalyst – Demonstrate and promote co-operative working with other team members to achieve shared growth goals.
It is highly recommended that the incumbent have a strong manufacturing background, be entrepreneurial in day-to-day thinking, be a team player, and have a strong sense of urgency to get the job done. The role is primarily one of activation and it is important to get production and distribution set up and commissioned at CMs.
Generates significant value to the business via innovation support, speed to market, manufacturing flexibility, capital avoidance, and lower total cost of goods.
What We Can Offer You
|
For office-based, Research & Development, and remote positions, proof of COVID-19 vaccination is required to be eligible for employment. Religious and/or medical accommodations will be considered on a case-by-case basis.
Unilever is an organization committed to diversity and inclusion to drive our business results and create a better future every day for our diverse employees, global consumers, partners, and communities. We believe a diverse workforce allows us to match our growth ambitions and drive inclusion across the business. All qualified applicants will receive consideration for employment without regard to race, color, religion, sex, sexual orientation, gender identity, age, national origin, or protected veteran status and will not be discriminated against on the basis of disability. For more information, please see
Employment is subject to verification of pre-screening tests, which may include drug screening, background check, credit check and DMV check.
If you are an individual with a disability in need of assistance at any time during our recruitment process, please contact us at . Please note: This email is reserved for individuals with disabilities in need of assistance and is not a means of inquiry about positions or application statuses.

Expected salary:

Location: South Burlington, VT

Job date: Sat, 09 Jul 2022 02:21:53 GMT

Apply for the job now!