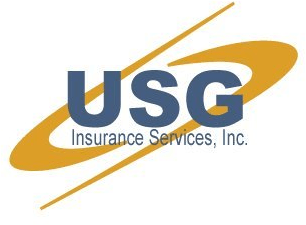 Job title: Commercial Insurance Inspector

Company: USG Insurance Services

Job description: Job Status: Independent Contractor
Compensation: Flat Rate per Inspection or Hourly; Varies by Client Requirements.
BFS Inspection Services is looking for independent professional individuals who possess excellent communication skills, are able to manage multiple tasks, respond quickly to service requests, handle local travel, and complete inspections within a standard given time frame.
Commercial Insurance Inspectors provide reports to the insurance industry. These reports include information to assist in the underwriting of an insurance policy; as well as any necessary recommendations to improve the risk associated with that policy. Types of commercial insurance coverage inspected for can include; Property, General Liability, Workers Compensation, etc.
As a Commercial Insurance Inspector you will work from your home, schedule an appointment with the policy holder, and travel to the Insured's local commercial properties including; retail occupancies, restaurants, hotels, apartments, construction sites, light manufacturers, etc.
During your visit you will conduct an interview, survey/inspect the premises, identify hazards/controls, take digital photographs, and make any necessary recommendations to improve risk. The majority of inspections will also call for buildings to be measured, square footage calculated, and diagrams produced. Following the site visit the Inspector is expected to promptly produce a detailed and accurate report of the information obtained. All work is received and submitted online.
This is contract based work that is flat rate per inspection or hourly, depending on the client requirements. Payment weekly upon full completion of the specific job(s).
Please apply if you meet the following qualifications and requirements:
Proficient with computers and internet
Must provide necessary tools including a cell phone, computer, image/document scanner, digital camera, high speed internet, a measuring wheel, reliable transportation, and a valid driver's license
Pass background screening
No Licensed Insurance Agents/Producers
Commercial Lines Property/Casualty Loss Control
Commercial Insurance Inspections
Commercial Lines Property/Casualty Underwriting
Residential Property & Casualty Inspections
Fire and Life Safety Investigations/Inspections
Powered by JazzHR

Expected salary:

Location: Albany, GA

Job date: Wed, 08 Jun 2022 01:42:46 GMT

Apply for the job now!