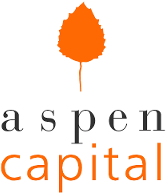 Job title: Commercial Real Estate Property/Capex Manager

Company: Aspen Capital

Job description: Job Description:
Aspen Capital is in search of a Commercial Property/Capex Manager to join our Commercial Real Estate team. This position oversees the performance of the company's investment portfolio consisting of Multi-Family and Commercial properties across primary and secondary markets.
The ideal candidate is entrepreneurial-minded, commercially savvy, and thrives in a fast-paced and goal-driven environment. Our ideal candidate will be multi-talented in construction, maintenance, bid procurement and general commercial real estate management. You will coordinate closely with our acquisition team, accounting team and property managers. Simply put, you may be on a rooftop one day and the next meeting with our internal teams to report your findings.
Self-direction and initiative are attributes you exemplify. Problem solving comes second nature and you are not afraid of a challenge. You should know how to solve and fix complex problems and drive execution of strategies to maximize value of each asset. You should have an intense passion and high energy for creating success!
What you will do
Manage overall on-site management responsibilities for projects within Aspen's portfolio of multifamily and commercial properties
Source, estimate, negotiate contracts, bid procurement, maintenance of repair and renovation schedule and project budget development
Direct oversight of vendors following scope, schedule and budget
Provide quality control inspections on behalf of Aspen by walking each unit of the assets
Report to Commercial Property Asset Manager and Executive Team on portfolio performance vs. budget targets
Execute value-add strategies to maximize returns of each asset
Intensive travel as needed to build up property concentration
Requirements:

Bachelor's degree in Real Estate, Finance, or related field
5+ years' experience as a Residential Multi-Family Project Manager.
Well-versed in all construction methodologies and procedures
Previous experience that includes plumbing, electrical, HVAC, carpentry, painting, roofing, masonry, and paving a plus
Familiarity with quality standards and health and safety requirements
Ability to travel as needed including travel to New York & Portland offices.
Ability to work on a remote basis and reside near a major airport
Benefits:
Work with cutting-edge technology. Data Science is in the DNA of Aspen Capital and we hope it is in yours as well. Join us as we rewrite the rules of residential and commercial mortgages and real estate.
We are a private equity firm based in Portland, OR and New York, NY. We utilize data and technology to enhance business insight, propel growth, transform our investment strategies and business operations, and execute industry-leading deals. The unique Aspen Capital worldview is reflected in a nimble, efficient organizational structure that allows the company to capitalize on market demands, seize business opportunities and excel in a wide range of roles including investment, lending and servicing, acquisitions, management, joint ventures, asset management, recapitalization and advisory services.
We offer competitive salary and a great benefits package including medical, dental, and vision insurance, covering 100% of the employee premiums and 50% for dependents. We provide life insurance, short & long term disability insurance, 15 days of PTO, 8 paid holidays and a 401(k) plan with company match up to 4%. We have a dog friendly work environment, and casual dress.
*We are an equal employment opportunity employer. All qualified applicants will receive consideration for employment without regard to race, color, religion, gender, national origin, disability status, protected veteran status or any other characteristic protected by law.
*We maintain a drug-free workplace and perform pre-employment substance abuse testing.

Expected salary:

Location: Atlanta, GA

Job date: Fri, 20 May 2022 05:02:30 GMT

Apply for the job now!