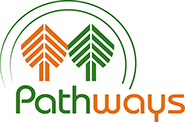 Job title: Community Based Services Professional (FT/PT) 1693316

Company: Pathways

Job description: CBRS/Case Manager – Community Based Services Professional (FT/PT)
Expected pay range $17-20/hr – DOE
Looking to do meaningful work helping others in the community as a Community Based Services Professional? Pathways of Idaho, a branch of Pathways, is one of the largest behavioral health providers in the US. We offer community based services to youth, adolescent and adults who live with persistent mental illness. Our team lives out their passion for helping the community and are looking for a hardworking, dedicated, and passionate Community Based Service Professional to join us!
This position will start as Part-Time with the potential to move up to Full-Time (30+ hours) as you build a caseload.
About your Role: Our CBRS and Case Management providers deliver services to clients at home and in the community focusing on their individual behavioral health and/or mental health needs. We Provide services to youth, adolescents, and adults who struggles with a severe and persistent mental illness, or emotional disturbance in order to assist them in gaining and utilizing skills aimed at improving their quality of life; helping them gain access to community resources and facilitate independence.
Responsibilities:
Ability to complete assessments, treatment plan reviews, progress notes, and discharge summaries
Organized and ensures all documentation is completed within a timely manner
Able to adhere to payor and company standards
Attends regularly scheduled supervisions/staff meetings
Collaborates care with other treatment providers
Complies with HIPAA privacy & practices
Performs other duties assigned or necessary to support the program and/or company
Does the Following Apply to You?
Bachelor's degree required, Social Work is a plus
CPRP Certification is a plus
Ability to pass enhanced background check
Valid driver's license with reliable transportation and proof of car insurance
Ability to work in a community-based setting
Experience utilizing electronic health records is a plus
Perks for working at Pathways:
Productivity Incentive program
Professional development
Free CEU's
Referral program
Flexible hours
401 K plan
Mileage, drive time & cell phone reimbursement
Comprehensive benefits package once FT status has been attained
Full time Benefits:
Paid Vacation days that increase with tenure after the first year!
Separate Paid Sick leave that rolls over each year
9 Paid Holidays (including Day after Thanksgiving and Christmas Eve)
Perks @ Pathways national discounts on entertainment, travel, and shopping
Medical, Dental, Vision including a Health Savings Account or FSA
Basic and Optional Life Insurance for Employee, Spouse and/or Dependents
Opportunities for advancement in our national company! As we grow, you grow with us!
If you're #readytoworkPathways of Idaho is #readytohire!
Not the job you're looking for?
Pathways of Idaho has a variety of positions in various locations; please go to
To Learn More About Us:
Pathways @
Pathways of Idaho @
Pathways is an equal opportunity employer with a commitment to diversity. All qualified applicants will receive consideration for employment without regard to race, color, religion, gender, national origin, age, sexual orientation, gender identity, disability, veteran status or any other protected characteristic.
#CaseManagement, #CM, #CBRS, #PSR, #MentalHealth, #BehavioralHealth, #SocialWork, #Psychology, #Sociology, #CommunityBasedRehabilitation, #HumanServices, #Education, #Therapy, #IOP, #LSW, #SkillBuilding, #SupportServices, #CommunityReintegration

Expected salary: $17 – 20 per hour

Location: Boise, ID

Job date: Sat, 11 Jun 2022 05:42:11 GMT

Apply for the job now!