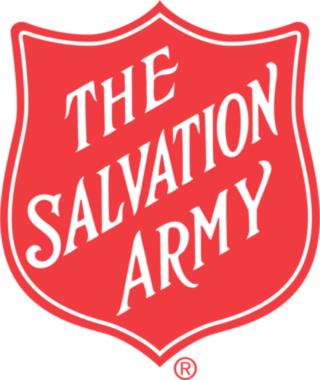 Job title: Computer Support Analyst_NE-AOK_126-Information Technology Department

Company: The Salvation Army

Job description: Computer Support Analyst
The Salvation Army, an internationally recognized non-profit, faith-based organization, has an opening for an Computer Support Analyst for the Arkansas-Oklahoma divisional headquarters in Oklahoma City.
Job Summary
Provides technical support to Divisional Headquarters (DHQ) and field unit staff in the use/application of computer technology for the daily functional activities of their respective departments; acquires and maintains complete and accurate knowledge of all computer hardware/software supported by the Information Technology Department including MS Office, Windows, Lotus Notes, copiers/printers, and networking; answers questions, resolves complaints, repairs equipment, changes software configurations, installs new hardware and peripherals and other duties to ensure that requests for service are addressed in an efficient, timely and courteous manner; may also test code and computer programs to interface with specific products.
Knowledge, Skills, and Abilities
Provides technical support and problem-solving assistance to all computer users via telephone or virtually; diagnoses problems to determine if it is within the software program, client application, or hardware; resolves problems by checking the computer hardware, software, and client application.
Sets-up personal computers and peripheral equipment; installs cable, connects hardware, tests hardware for proper operation, and installs software to recognize and utilize hardware; troubleshoots problems associated with the Windows, MS Office, Lotus Notes, and connectivity.
Installs optional hardware such as memory modules and add-in cards; modify/software programs accordingly.
Installs and sets-up various software applications and upgrades; tests installations to ensure proper functioning.
Prioritizes repair work in attempt to meet needs of users; informs users of progress or status of repairs; responds to users in a courteous and tactful manner.
Disables computer and peripheral equipment when necessary to relocate or change layout of equipment.
Performs necessary data back-ups before troubleshooting or repairing computers.
Contacts manufacturers via internet or telephone for updates on repair procedures, etc.
Maintains awareness of computer capabilities and technical advancements as upgrades become available.
Tests software, hardware, procedures, and documentation.
Work with staff periodically to field questions regarding software, encourage the proper use of equipment, check on basic operation of equipment, provide continued awareness of client needs, and inform clients of future hardware and software trends.
Maintains and cleans computer equipment in accordance with established guidelines.
Maintains inventory of supplies, parts, and equipment to meet repair needs.
Maintains and upgrades professional knowledge, skills, and development by attending seminars and training programs and reading trade and professional journals and publications.
Attends conferences and seminars for continued personal and professional development.
Performs other duties as assigned.
Knowledge of the capabilities of computers and peripheral devices.
Operational and application knowledge of the databases available to end users as well as all versions of Windows, MS Office, Lotus Notes, Internet interface, and LAN operating systems.
Knowledge of the processes employed to determine the applicability of a specific product to a given functional area.
Knowledge of the computer operating systems used by the Information Technology Department in depth sufficient to accurately and completely train users in the methods and procedures.
Knowledge of effective presentation skills.
Ability to determine how a computer-based product may best be used to address specific functional needs.
Ability to analyze and resolve problems with hardware and software.
Ability to identify and obtain resolutions to problems relating to a product and its application to a specific need.
Ability to determine compatibility between various software programs and hardware including networking software.
Ability to build and maintain effective working relationships with Divisional Headquarter and field staff.
Ability to perform one-on-one training of various software application personnel.
Ability to develop, implement, and enforce program policies and procedures.
Education and Experience
Associate's Degree in Information Technology or related field or two years of technical college from an accredited college or university – Preferred
And
Two years experience performing computer repair work with some experience performing individual and classroom training of computer applications preferred.
Or
Any equivalent combination of training and experience which provides the required knowledge, skills, and abilities.
Licenses and Certification Requirements
Valid driver's license
One or more relevant certifications are preferred upon hire.
Physical Requirements/Working Conditions
Ability to meet attendance requirements
Ability to lift and carry moderately heavy computer equipment (25-50 lbs.) on a frequent basis.
Physical ability to "team lift" heavy materials, supplies and equipment (50-100 lbs.) occasionally.
Ability to stoop, crawl and climb when necessary.
Physical demands include standing, sitting, walking, bending, lifting, and moving computer items as needed
Work is performed in a normal office environment where there are little or no physical discomforts associated with changes in weather or discomforts associated with noise, dust, dirt, and the like.
Additional Comments:

All employees recognize The Salvation Army is a church and agree that they will do nothing as an employee of The Salvation Army to undermine its religious mission.

To apply, please select the "Apply Now" icon at the bottom of this positing.
All qualified applicants will receive consideration for employment without regard to race, color, religion, sex, sexual orientation, gender identity, national origin, or protected veteran status and will not be discriminated against on the basis of disability.
Equal Opportunity Employer Minorities/Women/Veterans/Disabled
When an application is selected for review, typically, only applicants who indicate the relevant education and experience requirements, as indicated in the job description for the position, may be considered for job openings. Please FULLY complete the application, answer questions completely, honestly and to the best of your ability. Please also upload a copy of your resume (when available). Those applicants requiring accommodation to the application and/or interview process should contact a representative of the Human Resources Department at the applicable location.
We appreciate your interest in employment opportunities with The Salvation Army!

Expected salary:

Location: Oklahoma City, OK

Job date: Sat, 30 Apr 2022 06:36:00 GMT

Apply for the job now!