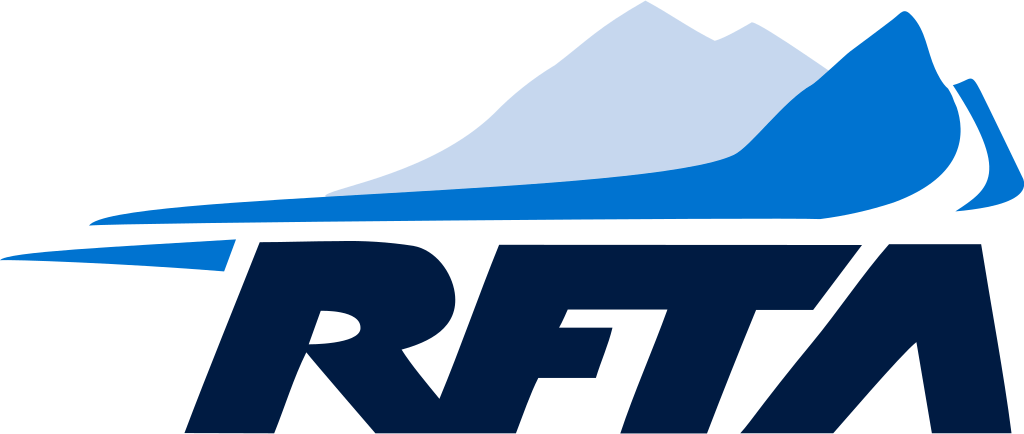 Job title: Creative Communications Associate

Company: Roaring Fork Transportation Authority

Job description: This position performs standard professional level communications, graphic design, and marketing work involved in the preparation, creation and implementation of a variety of promotional and informational materials. Responsible for the creative design of high quality graphics, marketing and technical support work to assist the RFTA marketing and communications strategic initiatives intended to increase ridership, enhance public information, improve way-finding, assist in customer service and internal communications.
50% Graphic & Web Design
20% Photography & Videography
20% Social Media
10% Customer Service
ESSENTIAL DUTIES
1.Participates in developing the strategic plan for the department by implementing and creating marketing and communications strategies and/or public information plans for RFTA projects or services.
2.Creates designs, concepts, and sample layouts based on knowledge of layout principles and aesthetic design. Creates new and updates existing design files for the company's function.
3.Prepares presentations, plans or assists with event planning, coordination, and grant support, and researches advertising/media buying.
4.Develops and implements marketing campaigns. Plans, manages and coordinates community events.
5.Produces and disseminates information pertinent to employees through newsletters, bulletins, signage, presentations, or other communication techniques.
6.Works with all RFTA departments to assess and fulfill their creative/marketing and communication needs.
7.Manages social media output by creating communications for audiences and distributes information and materials for social media websites.
8.Updates content on the RFTA website via WorPress with accuracy and consistent messaging and design.
9.Plans, manages, photographs and edits all photos for informational, creative, communications, advertising and promotional purposes. Maintains image galleries.
10.Plans, manages, shoots and edits all video content for informational, creative, communications, advertising and promotional purposes. May include drone technology
11.Spanish/English bilingual desired for translation in English and Spanish of RFTA materials for use internally and externally across all medias and platforms.
12.Assists with customer service related phone calls, emails, social media inquiries.
13.Performs other related duties as assigned.
OTHER DUTIES
1.Follows-up on department-related matters as directed by Communications Manager or the Director of Planning.
2.Work with others in a friendly, professional and efficient way. Including work with the public on various marketing and public information ventures.
3.Performs miscellaneous duties as directed by Communications Manager or the Director of Planning.
JOB SPECIFICATIONS
KNOWLEDGE/SKILLS AND EXPERIENCE
Knowledge and ability to execute work in InDesign, Photoshop, Wordpess, Illustrator and Adobe Professional. Must be detail-oriented with strong organizational skills and a focus on accuracy. Must have clear and concise written and verbal communication skills. Must possess a team attitude. Must have a solid working knowledge of Microsoft office products with proficiency in Adobe Creative Suite, WordPress, Microsoft Word, Excel and Outlook.
Basic knowledge and ability to create and execute marketing plans.
Expert ability to communicate in English, both verbally and with writing skills.
Expert ability to utilize the most recent social networking sites.
Expert ability to provide on a continuous basis the highest quality of customer service, both to RFTA's employees and to persons external to RFTA.
Expert phone skills and manners that exhibit a positive, courteous, responsive, and helpful demeanor and behavior, especially under stress.
Expert ability to manage time and workload, which includes planning, organizing, prioritizing, and following-through on a variety of tasks
Expert ability to establish and to maintain positive and effective working relationships with all levels of employees within the RFTA organization and with outside vendors.
Education
High School Diploma or equivalent required. Formal education in a graphic design program or commensurate experience.
Experience
Two years of education in a graphic design program or commensurate work experience.
On-the-Job Training
A minimum of 1 year of on-the-job training is required to perform the job effectively.
Equipment Utilized
Equipment requiring involved set-up, adjustments and operational procedures (e.g., word processing equipment, personal computer, scanners, digital copier/printer, professional camera).
Software Utilized
Adobe Creative Suite: InDesign, Photoshop, Illustrator. As well as Flash, Wordpess, Microsoft Word, Excel and Powerpoint.
SCOPE OF AUTHORITY
No precedents and/or procedures exist. Incumbent is expected to handle different and specialized situations in department or functional area. Work is frequently checked while in progress. End results are reviewed periodically. Daily priorities are established by supervisor; however, incumbent is expected to evaluate and to respond to new situations that require immediate attention.
Receives verbal direction from Communications Specialist and Communications Manager.
FINANCIAL AUTHORITY
No financial authority is required for this position.
COMMUNICATION
Internal
Daily contact with manager, but may also include daily communication with RFTA employees by telephone, by email, by mail, by fax, and/or in-person (drop-in's) for the purposes of general communication, exchange of information, answer questions, hear/receive input, solve elementary problems and address concerns, and refer inquiries.
External
Daily contact with members of the general public, vendors, contractors, account representatives, salespersons, and others as needed by telephone, by email, by mail, by fax, and/or in-person (drop-in's) to hear/receive input, answer questions, solve elementary problems or address concerns, and provide services.
SUPERVISORY RESPONSIBILITY
No supervisory responsibility is required for this position.
WORKING CONDITIONS
Moderate physical activity required by handling objects up to fifty (50) pounds occasionally and/or up to twenty (20) pounds frequently.
Must be able to work Monday through Friday from 8AM to 5PM at RFTA's Carbondale office.
Roaring Fork Transportation Authority

Expected salary:

Location: Carbondale, CO

Job date: Thu, 02 Jun 2022 05:10:21 GMT

Apply for the job now!