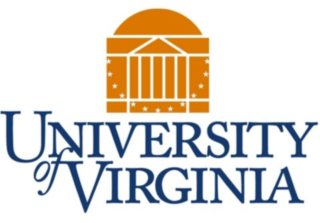 Job title: Creative Director

Company: University of Virginia

Job description: The Opportunity
The University of Virginia's Office of University Communications seeks an experienced Creative Director to provide leadership and inspiration, helping us promote, publicize, and celebrate the remarkable story of the University of Virginia. Reporting to the Vice President for Communications and Chief Marketing Officer, the Creative Director is a member of University Communications' senior leadership team. The Creative Director is responsible for institutional brand expression and visual identity across media, applications, and institutional platforms. The Creative Director is a collaborator with a proven track record of leading the development of inspiring, strategically focused creative work. Projects include advertising campaigns, televisions commercials, environmental installations, and institutional promotion. The Creative Director leads and mentors a diverse group of creative professionals, working closely with partners across University Communications and beyond to support the University's communications priorities.
About University Communications
It is our privilege to tell the remarkable and evolving story of the University of Virginia. We are writers, artists, strategists, communicators, and brand stewards, proudly celebrating, promoting, and publicizing UVA's iconic reputation, accomplishments, brand, and history. Visit our website to find an overview of our latest work, an introduction to our team, and further communications resources.
About Our Creative Team
The Creative team within the Office of University Communications works as a small creative agency and consists of art directors, designers, writers, photographers, and filmmakers. The work covers a variety of disciplines, including digital + print design, branding, environmental, advertising, editorial, merchandise, social media, photography, and video production. The Creative team's core mission is to elevate, refine, and advance the University of Virginia brand. In addition to working on institutional branding, design, and advertising for the University as a whole, the Creative team collaborates on a wide range of projects with a variety of university partners, including the President's Office, Enrollment, Athletics, and many others. Samples of our work can be found within our online portfolio.
Key Responsibilities

Lead creative work that energizes and expresses the remarkable contributions and key strategic priorities of the University of Virginia.
Mentor, inspire and provide creative guidance and direction to a diverse group of creative professionals.
Support collaboration across the units within the department, including creative, marketing, licensing, digital and content & news.
Translate communications strategies and brand positioning into creative approaches that resonate with a range of target audiences.
Faithfully interpret, express, and refine the UVA brand over a variety of media, including print, editorial, social, digital, photography, video, merchandise, and other media.
Create and maintain productive work processes and controls; supervise production processes for various types of creative deliverables and initiatives; produce against multiple deadlines and initiatives.
Candidate Profile
We seek a dynamic candidate with a demonstrated record of creative, inspiring, and accomplished leadership in complex environments; someone with exceptional integrity who possesses the highest level of commitment to advancing organizational priorities and whose previous experience is consistent with the University's commitment to be both great and good. Although the University will consider a range of profiles, expressions of interest are sought from candidates possessing the following:
Professional Experience
A history of directing creative work that strengthened a brand and delivered results, preferably for a national organization.
Ability to translate communications strategies into engaging, authentic, and effective creative work.
Expertise and demonstrated ability in design fundamentals.
Proven understanding of brand architecture, brand identity and brand positioning.
Knowledge of current industry trends and techniques, including video production, user experience design, social media trends, and other digital communications approaches.
Proven ability to motivate, engage and work collaboratively across teams and departments.
Proven mentoring and team-building skills, including strong ability to provide clear creative direction and helpful feedback.
Experience following and improving production processes across creative formats, including brand, print, editorial, digital, and video projects.
Excellent presentation skills and communication abilities; capable of representing the department and its work to University leadership.
Required Qualifications
A Bachelor's Degree, with a minimum of 7 years of experience directing creative teams.
Desired Qualifications
Substantive experience working in a branding or design agency preferred.
Interpersonal Characteristics
Visionary leader with ability to think strategically, combined with understanding of day-day operations and capacity to execute
Excellent verbal and written communication; ability to deliver a clear and compelling message
Innovative and creative
Highest level of integrity
Ability to juggle multiple priorities; self-directed and motivated
Effective and attentive management of team members and resources
Strong interpersonal skills with a high level of emotional intelligence
Thoughtful, transparent, and exceptionally collaborative
Supportive of a diverse, equitable, and inclusive work environment
To Apply or Nominate
UVA Executive Search Group, an internal search firm in the Office of the President, is assisting in the recruitment of the next Creative Director of University Communications. Confidential inquiries and nominations should be directed to Susan Gaines, Senior Search Consultant at .
To apply, submit a letter of interest, resume, and a portfolio of relevant work
samples at . The search will be carried out with full confidentiality.
Additional information can be found at: .
COVID Vaccination Requirement and Guidelines
Please visit the webpage prior to applying for current information regarding vaccination requirements and guidelines for employment at UVA.
The University of Virginia, including the UVA Health System which represents the UVA Medical Center, Schools of Medicine and Nursing, UVA Physician's Group and the Claude Moore Health Sciences Library, are fundamentally committed to the diversity of our faculty and staff. We believe diversity is excellence expressing itself through every person's perspectives and lived experiences. We are equal opportunity and affirmative action employers. All qualified applicants will receive consideration for employment without regard to age, color, disability, gender identity or expression, marital status, national or ethnic origin, political affiliation, race, religion, sex (including pregnancy), sexual orientation, veteran status, and family medical or genetic information.

Expected salary:

Location: Charlottesville, VA

Job date: Thu, 23 Jun 2022 06:11:56 GMT

Apply for the job now!