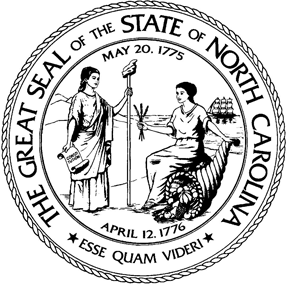 Job title: Creative/Expressive Arts Therapist

Company: State of North Carolina

Job description: Description of Work
The Black Mountain Neuro-Medical Treatment Center (BMNTC) has an opening for a full-time Creative/Expressive Arts Therapist. The primary purpose of this position is to evaluate residents through a comprehensive, discipline-specific, individualized assessment. They will design and implement therapy programs, techniques/approaches, and interventions to help residents attain enhanced quality of life.
The Creative Expressive Arts Therapist responsibilities include:
Design and implement creative expressive arts therapy programs
Monitor and document the resident's response, participation, performance and progress toward the goals identified in their Person-Centered Plan
Provide creative arts therapy for group and individual sessions through the use of four art modalities-movement, drama, visual arts, and music.
Present results, resident progress and treatment plans to the other team members
Coordinate student internships with various universities
Support Life Enrichment Specialist (LES) in assisting with modeling techniques, approaches, and interventions for residents, and provision of training for LES's.
This position is designated Mandatory and must report or stay over during adverse weather events
This is a Repost. Previous applicants are still under consideration and do not need to re-apply.
ABOUT BLACK MOUNTAIN NEURO-MEDICAL TREATMENT CENTER (BMNTC):

BMNTC provides services and support to individuals and families affected by lifelong disabilities and by Alzheimer's Disease.
OUR MISSION STATEMENT:

We are a specialized long-term care facility that enhances the quality of life and maintains the dignity of persons with developmental disorders and specialized dementia whose needs exceed the resources available in the community by providing respectful, individualized, compassionate and quality care.
Visit our web site for more information:
About NC Department of Health and Human Services:

The North Carolina Department of Health and Human Services (DHHS) serves the needs of the most vulnerable of North Carolinians and to accomplish this, we hire only the most dedicated and caring individuals. Finding qualified clinical professionals to treat and care for our clients is a continual challenge as demand for services grows and the availability of providers struggles to keep pace. We are seeking a motivated individual who is up for this challenge and is dedicated to our mission of providing North Carolinians with the very best in clinical care.
Compensation & Benefits:

The State of North Carolina offers excellent comprehensive benefits. Employees can participate in health insurance options, standard and supplemental retirement plans, and the NCFlex program (numerous high-quality, low-cost benefits on a pre-tax basis). Employees also receive paid vacation, sick, and community service leave. In addition, paid parental leave is available to eligible employees.

Visit website for
Knowledge, Skills and Abilities / Competencies
To receive credit for all of your work history and credentials, you must list the information on the application form. Any information listed under the text resume section or on an attachment will not be considered for qualifying credit. Qualified applicants must document on the application that they possess all of the following:

Demonstrated knowledge of the therapeutic creative/expressive arts principles, techniques and methods.
Demonstrated experience designing, planning, coordinating, implementing and evaluating creative/expressive arts programs.
Minimum Education and Experience Requirements
Bachelor s degree in music therapy which includes a six month internship from an appropriately accredited institution

OR

Bachelor s degree in music or music education with an equivalency in music therapy which includes a six month internship from an appropriately accredited institution

OR

Bachelor s degree in one of the creative/expressive arts areas (art, dance, drama, music) from an appropriately accredited institution and two years of experience in all phases of therapeutic programming

OR

an equivalent combination of education and experience. Administering the class: if the creative/expressive arts degree program has a therapeutic equivalency or emphasis, the experience requirements will be waived.
Supplemental and Contact Information
North Carolina State Government is an Equal Opportunity Employer.
Positions in the Division of State Operated Healthcare Facilities shall be subject to pre-employment drug testing and criminal record background checks. Also, the use of tobacco products of any kind including vapor products are prohibited from our campuses. All employees are required to adhere to the facility's Vaccination Policy.
Due to the volume of applications received, we are unable to provide information regarding the status of your application over the phone. To check the status of your application, please log in to your account. You will either receive a call to schedule an interview or an e-mail notifying you when the job has been filled.
For technical issues with your applications, please call the NEO GOV Help Line at 855-524-5627. If there are any questions about this posting other than your application status, please contact HR at (828) 259-6733
For permanent appointments:
State of North Carolina employees have the opportunity to participate in a compelling array of benefits to enhance their quality of life, their health, and their future. Benefits include employee health insurance options, standard and supplemental retirement plans, NC Flex (a variety of high-quality, low cost benefits on a pre-tax basis), and paid vacation, sick, and community service leave, to name a few. Paid parental leave is available for eligible employees. Some benefits require 30 + hours work/week for participation. To find out about these, and other programs, please visit our Employee Benefits page:
For temporary, contract or other supplemental staffing appointments:
**There are no paid leave, retirement or other benefits associated with these appointment types.**

Expected salary:

Location: Black Mountain, NC

Job date: Wed, 15 Jun 2022 06:50:24 GMT

Apply for the job now!