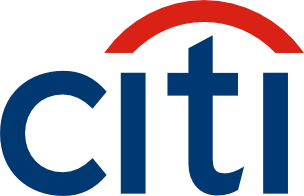 Job title: CRM Onboarding Project Management and Business Analyst – Treasury & Trade

Company: Citigroup

Job description: BA/PM
The Digital onboarding platform enables Citi to manage external clients globally over 10,000 clients in 85 countries for Treasury, Trade and Security services. Citi's digital portal facilitates client onboarding for various products such as Cash, Trade, Cards and account opening including KYC and provides a venue for the clients to sign digital documents to complete the onboarding / maintenance / testing process. .The digital portal should be able to provide a elegant user experience and ensuring that websites, software programs and products are easy to use to both our internal facing clients such as Sales and our External actual clients. Their duties include reviewing user feedback both from external clients and internal clients, to refine the user experience with a brand and facilitate an enjoyable experience using various forms of digital and web media . Additionally he should be able to perform usability tests on software products or website features to ensure functionality.
Job Description
The following are important duties and responsibilities that a Business Analyst should be able to execute:
Identify target user groups and carry out interviews or other types of inquiry to help understand user needs
Ensure the creation and implementation of customized experiences for the digital user
Produce high-quality solutions through flow diagrams, graphic designs, storyboards and site maps
Provide guidance on the implementation of UX research techniques and testing activities to assess user behavior
Maintain a competitive edge against competitor products and industry trends
Perform tests on user interface elements such as CTAs, layouts, target links, landing pages and banners
Understand product specifications and user psychology and predict what might work for both
Additional qualification includes:
Prepare Steerco presentation and provide the accomplishments and summary for the management view
Manage the budget on the project and allocate resources across the globe and deliver the requirements
Perform Scrum sessions with the team, and provide user stories working closely with the business for the development folks
Carry out all the PMO office activities throughout the project lifecycle
Skills and qualifications
Ability to do data analysis and understand the user trends and painpoints
Ability to understand business metrics and translate company goals and objectives into digital experiences
Excellent interpersonal and communication skills to communicate ideas to developers
Knowledge of industry tools like Adobe, Zeplin, OmniGraffle, Illustrator
UI/UX tools include Figma, Adobe XD, InvisionApp, Balsamiq, Sketch
Project management tools include
Problem-solving skills to determine solutions to user interface challenges
Multi-tasking and time management skills, with the ability to prioritize tasks
Analytical mind with business acumen
Ability to work both independently and in a team
Attention to detail and mastery of information design
Knowledge / Experience
Should also have experience working for both web and mobile platforms.
Experience in project management and research can be helpful.
Excellent functional, analytical, interpersonal and communication skills.
Demonstrated excellent learning skills.
Technical Skills:
PM tools – Agile methodology, scrum master qualifications, MS Project
UI/UX tools include Figma, Adobe XD, InvisionApp, Balsamiq, Sketch
Mockups to be done for both Mobile or Desktop
Reporting tool such as Microstrategy or BI tool any other software is also preferred
Data analysis is preferred
Competencies:
Drive & Determination: Demonstrates self-motivation and drive and shows determination to achieve goals
Analysis & Problem Solving: Identifies the key issues in situations, analyses the data, recognizes the root cause of problems and generates successful solutions
Proactivity & Initiative: Self-starting. Seize opportunities and acts upon them. Control events by making suggestions and proposing actions. Completes tasks, projects and plans before being asked
Building Relationships: Maintains good relationships with colleagues and builds strong professional networks. Recognizes and understands the needs of others, aware of own personal style
Innovation & Creativity: Creating new and imaginative approaches to work related issues. Questions traditional approaches and demonstrates creativity in the generation of ideas and vision
Communication Skills: Expresses ideas effectively using a range of communication styles, skills and processes.
Educational Level:
College Intern or Bachelor's degree
Job Family Group: Technology
Job Family: Business Analysis / Client Services
Time Type: Full time
Citi is an equal opportunity and affirmative action employer.
Qualified applicants will receive consideration without regard to their race, color, religion, sex, sexual orientation, gender identity, national origin, disability, or status as a protected veteran.
Citigroup Inc. and its subsidiaries ("Citi") invite all qualified interested applicants to apply for career opportunities. If you are a person with a disability and need a reasonable accommodation to use our search tools and/or apply for a career opportunity review .
View the " " poster. View the .
View the .
View the
Effective November 1, 2021, Citi requires that all successful applicants for positions located in the United States or Puerto Rico be fully vaccinated against COVID-19 as a condition of employment and provide proof of such vaccination prior to commencement of employment.

Expected salary:

Location: Tampa, FL

Job date: Sat, 09 Jul 2022 06:49:15 GMT

Apply for the job now!