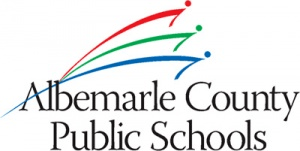 Job title: Deputy Director of Operations

Company: Albemarle County School

Job description: Deputy Director of Operations/ Support Services

Full-Time, 12 months

Exempt, Pay Grade 23

VRS-Eligible, Benefits-Eligible
Join the Albemarle County Team:

Albemarle County is one of the most desirable locations in Virginia and the nation, with an excellent school system, low taxes, low crime and unemployment rates, a skilled and educated workforce, and a wealth of cultural, historical, and recreational amenities in a beautiful setting.
It's our mission to enhance the well-being and quality of life for all citizens through the provision of the highest level of public service consistent with the prudent use of public funds.
We deliver this in a diverse locality, with rural, suburban and urban characteristics. The Albemarle County Core Values are the foundation for all we do.

Integrity: We value our customers and co-workers by always providing honest and fair treatment.
Innovation: We embrace creativity and positive change. Learn about this from the People of Albemarle. Have you heard about our partnership for an autonomous shuttle in Crozet?
Stewardship: We honor our role as stewards of the public trust by managing our natural, human and financial resources respectfully and responsibly.
Learning: We encourage and support lifelong learning and personal and professional growth. We support our team through internal and external training opportunity. Check out our free in-house training opportunities.
Community: We expect diversity, equity and inclusion to be integrated into how we live our mission. See how we're living out this value in the Office of Equity and Inclusion 2020 Annual Report.
We take care of our team, offering employees BE WELL Albemarle support to provide opportunities to understand and follow an active lifestyle that promotes a culture of good health and wellness.
We take care of the environment, with a department dedicated to programs supporting Pollution Prevention (P2), Energy Conservation and other environmental initiatives.
The Deputy Director reports to the Executive Director and assists in performing difficult administrative and complex work in planning and directing the full activities of the Emergency Communication Center. Direct supervision or oversight is exercised over an assigned Division of the agency (Support Services or Operations) including management and supervisory employees. Work frequently involves participating in the work of assigned personnel and assuming command of the agency in the absence of the Executive Director. Key aspects are strategic thinking, strong communication and listening skills, technical competency, staff development, and strong leadership, including demonstrated change management skills.

The Deputy Director supports co-workers assigned to work at the Charlottesville-UVA-Albemarle County Emergency Communications Center (ECC), a consolidated primary public safety answering point which provides emergency communications services for Albemarle County, the City of Charlottesville, and the University of Virginia. The ECC receives all 9-1-1 calls in the area and serves as the central dispatch for all regional law enforcement, fire, and EMS agencies. The ECC is a nationally recognized center, having earned CALEA Accreditation as well as being designated as an APCO National Certified Training Program and Virginia Accredited Emergency Medical Dispatch Communications Center.
ESSENTIAL FUNCTIONS:

Develops, implements, and monitors the progress of the agency's strategic goals as they relate to their assigned Divisions;
Provides vision, direction, and subject matter expertise in the field of 9-1-1 and public safety communications;
Prepares and administers budgets for assigned Divisions and contributes to overall agency budget; Develops and manages divisional business plan, budget, expenditures, performance indicators and statements and long-range goals;
Develops a communications plan to keep internal stakeholders informed of activities within their assigned Divisions;
Ensures the Agency maintains a state of readiness for response to all critical incidents and that proper training and exercises occur (i.e. Incident Command System, mandated annual training exercises); Acts as Incident Commander in critical incidents having top level decision-making authority;
May be called upon to carry out the duties of a Public Information Officer, ensuring factual information and transparency; handles media appearances/press releases as needed; serves as an executive-level representative from the Office of Executive Director;
Researches, develops and assists with implementation of policies, procedures and strategic initiatives; May consult with agency general counsel for legal guidance on significant internal and external issues;
Conducts administrative responsibilities, to include preparing, reviewing, researching and analyzing processes, projects, reports, and data; Prepares, submits, and presents executive summaries to the Executive Director and the ECC Management Board.
May attend meetings and serve on executive-level boards, committees or associations related to promoting and improving the work of emergency communication centers on a regional, state or national level;
Represents the Agency as delegated by the Executive Director on a variety of regional councils, committees, and task forces;
Manages the performance of employees, including supervisors and managers, within assigned Divisions, to include disciplinary determinations; links performance goals with Agencies strategic plans; Assists employees in solving highly complex public safety problems;
Fosters a service-oriented and cooperative attitude among workgroup to ensure coordination of efforts, and efficient and intelligent use of resources;
Translates Agency/Division vision and strategy into operational tactics and builds the necessary organizational support and infrastructure;
Researches and provides information under Freedom of Information Act (FOIA) to public at direction of the Agency designated FOIA Officer or as directed/requested by subpoena; May be called upon to testify in legal proceedings;
Conducts in-depth and advanced research to compile information on the organization, work units, cost of services/programs and benefits of services/programs;
Provides coordination and oversight of various management teams and special projects or task forces as assigned by the Executive Director;
Performs related work as required.
ADDITIONAL, DIVISION-SPECIFIC ESSENTIAL FUNCTIONS:

OPERATIONS DIVISION:
Plans, directs, coordinates, and supervises the: Recruit and Professional Development Training Program, Performance Improvement and Accreditation Program, Peer Support Team, Community Education Program, Incident Dispatch Team, and Awards and Recognition Program;
Chairs the Dispatch Review Committee to ensure focus on service delivery, process improvement, and collaboration.
May elect to achieve and maintain competency to perform duties of a Public Safety Communications Officer/Supervisor, provided all requirements of the position are met.
SUPPORT SERVICES DIVISION:
Plans, directs, coordinates, supervises, and/or supports the activities and staff of the non-uniformed services of the ECC including: Human Resources, Benefits and Leave Management, Accounting, Payroll, and Janitorial.
Works closely with the Executive Director and HR Manager to ensure alignment between strategic initiatives and policy. Recommends additions and/or changes to Agency personnel/operational policies and procedures as necessary.
Designated FOIA Officer for the Agency and is responsible for fulfilling all FOIA records and recording requests; Designated as keeper of all records for the Agency.
Supervises, and in the absence of may serve as, the clerk of the ECC Management Board (non-officer/non-appointed role).
KNOWLEDGE, SKILLS AND ABILITIES:

Thorough knowledge of the rules and regulations of the ECC; comprehensive knowledge of approved principles, procedures, and methods of ECC administration, police functions and the criminal justice system; knowledge of principles, practice, terminology and management of public safety electronic communications systems; knowledge of pertinent federal and state laws and County ordinances; familiarity with the range of regional law enforcement, fire, and EMS agencies and related services and facilities; ability to plan, organize and direct the work of others; ability to communicate complex ideas effectively, both orally and in writing; ability to effectively command personnel and coordinate emergency incidents; ability to think and act quickly in emergencies; ability to establish and maintain effective working relationships with officials, other employees, and the general public; ability to develop reports and analyze data; ability to interpret and explain laws, ordinances, county and department policies, codes and regulations; ability to handle difficult situations using well developed conflict management skills.
EDUCATION AND EXPERIENCE:

Any combination of education and experience equivalent to graduation from an accredited four-year college or university with preferred work in criminal justice, personnel management, accounting, one of the social sciences, or related field. Three (3) years of increasingly responsible professional experience in public safety communications (or in comparable public safety and/or business administrative roles), performing varied technical, operational, and/or administrative duties; two (2) years of which must be in a supervisory capacity.

Preferred qualifications include: previous experience working in an emergency communication center, fire agency, EMS, or law enforcement agency; certification as an Emergency Number Profession (ENP), Registered Public-Safety Leader (RPL), Center Manager Certification Program (CMCP), or Certified Public-Safety Executive (CPE).

Special Requirements: Upon hire, eligible for Commonwealth of Virginia valid driver's permit. Must meet the requirements to obtain and maintain Virginia Criminal Information Network/National Crime Information Center certification. Incumbent may elect to achieve and maintain competency to perform duties of a Public Safety Communications Officer/Supervisor provided all requirements of the position are met.
PHYSICAL CONDITIONS AND NATURE OF WORK CONTACTS:

Duties are normally performed in a public safety emergency communications center setting, often under stressful conditions. Hours of operation are 24 hours a day, 365 days a year but may be called upon to travel and attend a great variance of locations. The employee is primarily scheduled for day work hours Monday through Friday but is subject to recall at any time. This position is considered essential personnel and falls under Albemarle County AP-4 and as a result, is subject to working overtime, being held over, or being called back for disasters, local emergencies, or special events. Must be able to see, hear, and speak (by voice) in various situations in person, by phone, radio, computer, or other telecommunication devices. Frequent contact with the public, police, fire, and emergency medical service providers is necessary. Occasional contact with other federal, state, and local government agencies is required. These contacts may require considerable skill in diplomacy, tact or discretion.
EVALUATION:

Performance will be evaluated on the ability and effectiveness in carrying out the above responsibilities.
Date Approved: July 2022
Job Title : Deputy Director of Operations
Primary Location : Emergency Communication Center
Salary Range : Per Year, depending on education, experience and internal equity
Shift Type : Full-Time

Expected salary:

Location: Charlottesville, VA – Albemarle County, VA

Job date: Sat, 16 Jul 2022 05:53:13 GMT

Apply for the job now!