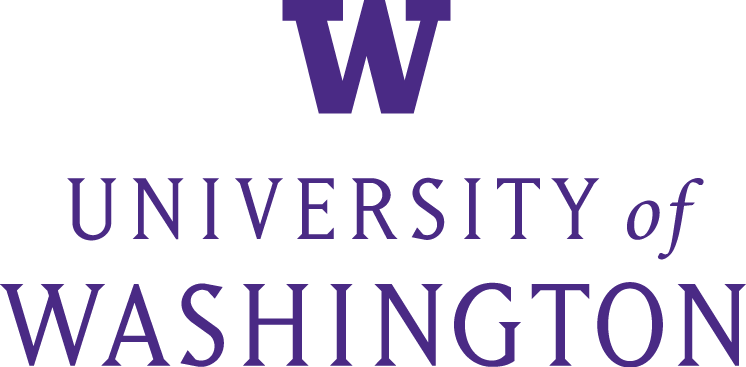 Job title: DIEHL CLINICAL FELLOW IN ENVIRONMENTAL LAW (PROJECT/TEMPORARY)

Company: University of Washington

Job description: If you are using a screen reader and experience any difficulty accessing our web pages, please call 206-543-2544 or email and we will be happy to assist you.
Diehl Clinical Fellow in Environmental Law (Project/Temporary)
Diehl Clinical Fellow in Environmental Law (Project/Temporary)

Req #: 207002

Department: School of Law

Appointing Department Web Address:

Job Location: Seattle Campus

Posting Date: 05/27/2022

Closing Info: Open Until Filled

Salary: Salary is Competitive. Salary is Commensurate Upon Qualifications and Experience.

Shift: First Shift

Notes:
Closing info: position is open until filled, but priority consideration will be given to applications received by June 10, 2022.
The University of Washington (UW) is proud to be one of the nation's premier educational and research institutions. Our people are the most important asset in our pursuit of achieving excellence in education, research, and community service. Our staff not only enjoys outstanding benefits and professional growth opportunities, but also an environment noted for diversity, community involvement, intellectual excitement, artistic pursuits, and natural beauty.
At the University of Washington, diversity is integral to excellence. We value and honor diverse experiences and perspectives, strive to create welcoming and respectful learning environments, and promote access, opportunity and justice for all.
The School of Law has an outstanding opportunity for a One-Year Diehl Clinical Fellow in Environmental Law to extend the reach and impact of the UW Regulatory Environmental Law & Policy Clinic (RELP) to Washington communities, populations, and geographies currently underserved by existing pro bono legal services. The John E. Diehl Fellowship Program is designed to facilitate entry into public service environmental law by recent UW Law graduates. This position primarily expands and advances work begun in the RELP clinic for non-government organizations (NGOs). RELP has a number of standing public interest NGO clients as well as a substantial portfolio of recent work, particularly work in environmental justice. The Diehl Fellow will look for opportunities to further the work begun by RELP in prior years by, among other possibilities, filing follow-up letters and petitions, attending and testifying on behalf of clients in public forums, and in special circumstances joining outside partners in commencing strategic litigation. The Fellow will also look for opportunities to diversify and grow the client base of the RELP clinic to include a wider range of locations, areas of protection, and communities. To maximize the Fellow's experience in hands-on and self-directed legal practice, this position does not include a teaching component. However, the Fellow may be called upon to present case-related legal materials to RELP participants where the material is connected to current student projects.
This position runs from October 1, 2022 to September 30, 2023.
RESPONSIBILITIES:

Work collaboratively with the RELP policy director to carry out a targeted, one-year Fellowship docket that builds off of recent RELP projects and successes, with particular emphasis on environmental justice and increasing access to law in underserved communities;
Conduct legal research and analysis; draft legal documents; and, on behalf of clinic clients and in consultation with the RELP policy director, file comment letters, rulemaking petitions, administrative appeals, and amicus briefs, In exceptional cases, the Fellow may file formal complaints in conjunction with outside pro bono counsel;
Attend public meetings, administrative hearings, or legal proceedings as required by the projects and filings included on the Fellowship docket;
Assist the RELP policy director in establishing new relationships and novel NGO partnerships in areas of Washington that have been previously unserved or underserved by RELP; and,
Assist the RELP policy director in presenting project-related legal research and analysis to RELP clinical students where the Fellow docket and student dockets share a client or related issue.
REQUIREMENTS:

Juris Doctor
Must be a 2022 graduate from the University of Washington School of Law, or a 2020 or 2021 graduate of UW Law presently in a judicial clerkship that concludes by October 1, 2022.
Completion of two or more quarters (six months) of supervised work as a legal intern, extern, or clerk in a law firm, government agency, public interest organization, law school clinic, or judicial chambers.
Admission to, and good standing with, the Washington state bar by October 1, 2022.
Exceptional research, writing, and oral advocacy skills.
Demonstrated commitment to expanding access to law in the public interest, especially via success in working with diverse communities and stakeholders.
No alternative education or experience can be substituted for the requirements above. This position is funded by a gift that restricts funding to recent UW Law graduates who are beginning careers in public interest environmental law and with the purpose of increasing access specifically for new lawyers entering a competitive field.
DESIRED:

One or more years in a professional position serving the public interest, especially experience working in partnership with diverse and/or historically marginalized communities.
An understanding of Washington state environmental laws, the Washington Administrative Procedure Act, and the mechanics of administrative appeals.
Familiarity with environmental justice (EJ) principles in law as well as recent EJ laws and regulations in Washington state and elsewhere.
Dynamic and empathetic skills to foster relationships with partners, agencies, and communities.
Demonstrated ability to work independently and under pressure of frequent deadlines.
Application Process:
The application process for UW positions may include completion of a variety of online assessments to obtain additional information that will be used in the evaluation process. These assessments may include Work Authorization, Cover Letter, and/or others. Any assessments that you need to complete will appear on your screen as soon as you select "Apply to this position". Once you begin an assessment, it must be completed at that time; if you do not complete the assessment you will be prompted to do so the next time you access your "My Jobs" page. If you select to take it later, it will appear on your "My Jobs" page to take when you are ready. Please note that your application will not be reviewed, and you will not be considered for this position until all required assessments have been completed.
Applicants considered for this position will be required to disclose if they are the subject of any substantiated findings or current investigations related to sexual misconduct at their current employment and past employment. Disclosure is required under .
Committed to attracting and retaining a diverse staff, the University of Washington will honor your experiences, perspectives and unique identity. Together, our community strives to create and maintain working and learning environments that are inclusive, equitable and welcoming.
The University of Washington is a leader in , and committed to becoming climate neutral.
All qualified applicants will receive consideration for employment without regard to race, color, religion, sex, sexual orientation, gender identity, gender expression, national origin, age, protected veteran or disabled status, or genetic information.
To request disability accommodation in the application process, contact the Disability Services Office at 206-543-6450 or .
COVID-19 VACCINATION REQUIREMENT
Governor Inslee's requires employees of higher education and healthcare institutions to be fully vaccinated against COVID-19 unless a medical or religious exemption is approved. Being fully vaccinated means that an individual is at least two weeks past their final dose of an authorized COVID-19 vaccine regimen. As a condition of employment, newly hired employees will be required to provide proof of their COVID-19 vaccination. View the for information about the medical or religious exemption process for final candidates.

Expected salary:

Location: Seattle, WA

Job date: Mon, 30 May 2022 22:13:04 GMT

Apply for the job now!