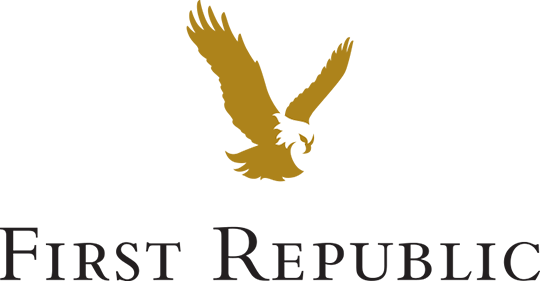 Job title: Director, Business Strategy & Management

Company: First Republic

Job description: At First Republic, we care about our people. Founded in 1985, we offer extraordinary client service in private banking, private business banking and private wealth management. We believe that personal connections are everything and our success is driven by the relationships we form with our colleagues and clients. You'll always feel empowered and valued here.
Incredible teams doing exceptional work, every day
In Enterprise Data & Client Insights (EDCI), Eagle Intelligence, and Continuous Process Improvement (CPI), we promote bestin-class client service with our focus on data infrastructure and integration, actionable analytics and business intelligence, continuous process improvement, and tailored relationship management tools and insights. Through partnership with teams across the Bank, we design innovative products and processes for our colleagues so they can do what they do best – provide extraordinary service.
The Director, Business Strategy & Management will work directly with the Chief Data Officer on key strategic initiatives, building and activating strong partnerships with Bank-wide leaders and stakeholders to deliver on our team's commitment to fueling extraordinary service, deepening client relationships, and enabling strategic decision-making at all levels via sophisticated tooling, analytics, and process solutions. You'll sit at the nexus of the Enterprise Data & Client Insights (EDCI), Eagle Intelligence, and Continuous Process Improvement (CPI) teams that are enabling First Republic to thoughtfully scale and enhance our distinctive, high-touch, personalized client service.
What you'll do as Director, Business Strategy & Management:
Communicate and execute against key departmental and enterprise priorities, objectives, and impacts.
Serve as versatile strategist, leader, communicator, and connector delivering quality, timely, and coordinated outcomes.
Develop a deep understanding of the business to think proactively and holistically, identify opportunities, analyze situations, engage stakeholders, develop recommendations/solutions, and execute effectively.
Manage strategic analytics projects and studies, translating findings into accessible, insightful, and actionable narratives for various audiences to guide the business.
Lead the definition and monitoring of Bank- and department- level objectives and key milestones.
Promote collaboration between the EDCI, Eagle Intelligence, and CPI teams to realize impactful improvements to the client and colleague experience.
Develop, implement, and manage comprehensive communication plan and ensure consistent messages across all internal communication channels for the team.
Serve as communications lead on projects and initiatives across the team, providing strategic guidance and tactical support on communications strategy, plans and messaging.
You could be a great fit if you have:
5+ years of relevant work experience, e.g. top-tier management consulting firm or senior strategy role
Proactive, resourceful, self-directed leader; effective operating individually and within a team
Outstanding analytical, problem-solving, and strategic thinking skills
Strong interpersonal skills; excellent at cultivating internal relationships and collaborative partnerships
Ability to interface with colleagues across all levels of the organization
Superior oral, written, and visual communication skills
Comfort with quantitative analytics; minimally advanced in Excel, some SQL and statistical analysis fluency a plus
Comfortable in a fast-paced environment juggling multiple priorities, stakeholders, and deadlines; able to change direction quickly; performs well under pressure
Job Demands:
Must be able to review and analyze data reports and manuals; must be computer proficient.
Must be able to communicate effectively via telephone and in person.
Must be able to travel as position requires.
Own your work and your career — apply now
Are you willing to go the extra mile because you love what you do and how you can contribute as a team? Do you want the freedom to grow and the opportunity to take charge of your own career? If so, then come join us.
We want hard working team players. You'll have the independence to learn, lead and drive change. A culture of extraordinary service, empowerment and stability — that's the First Republic way.
We believe that a diverse range of backgrounds and ideas has and will continue to be fundamental to the future success of First Republic.
If you are curious to learn more about this opportunity, we'd love to hear from you.
This job description is not intended to be all-inclusive. Employee may perform other related duties as assigned to meet the ongoing needs of the organization. The Company is an equal opportunity employer. In this regard, the Company makes reasonable accommodations for qualified applicants and employees with disabilities in order to enable them to perform all essential job functions, unless doing so creates an undue hardship.
First Republic is subject to federal laws that restrict the employment of individuals with certain types of criminal histories, including FDIA Section 19 and FINRA. To the extent not inconsistent with our obligations under those federal laws and regulations, First Republic will consider qualified candidates with criminal histories in a manner consistent with the Los Angeles and San Francisco ban-the-box laws.
For New York City-based roles: Mayor Bill de Blasio that, effective December 27, 2021, all private sector employers?in New York City will be required to ensure that their employees are vaccinated against COVID-19 to attend work in the office. Reasonable Medical or Religious Accommodations may be requested if applicable to you. Please view New York's for more information.

Expected salary:

Location: San Francisco, CA

Job date: Fri, 08 Jul 2022 07:20:01 GMT

Apply for the job now!