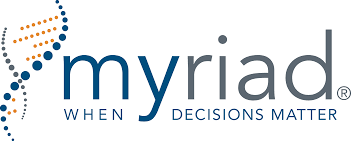 Job title: Director, Neuroscience Medical Science Liaison (Remote)

Company: Myriad

Job description: Job Description:
The Medical Science Liaison (MSL) Director leads a team of MSLs supporting Myriad's Neuroscience/mental health portfolio. This position drives the field execution of the Medical Strategy in collaboration with the Director of Medical Services. The Medical Science Liaison Director leads company initiatives, ensures all activities adhere to corporate and healthcare compliance guidelines, and supports the training and development of the MSL team. The incumbent must have strong leadership skills and experience shaping and executing medical strategy. This position reports to the Vice President of Medical Affairs.
Responsibilities
Lead a high-performing Medical Science Liaison team
Manage hiring, training, and performance of direct reports
Support development of medical strategy and MSL tactics to achieve business objectives
Drive execution of field-based medical activities including educational initiatives, advisory boards, KOL engagement and research activities
Assist in the identification and development of relationships with regional and national Key Opinion Leaders
Provide ongoing field coaching and feedback to support growth and development
Demonstrate scientific and business acumen relevant to Genesight and mental health
Support effective use of medical systems and develop standard MSL work processes, where needed
Provide cross-functional medical/scientific expertise
Represent Myriad at medical congresses and scientific conventions
Requirements
Terminal doctoral degree in medical or life sciences; MD, PharmD, or PhD
10-12+ years industry experience in Medical Affairs or related functions
5-7+ years of people management experience
Clinical, Research, or Medical Affairs experience in Neuroscience – with psychiatry or mental health, and PGx or similar molecular genetic testing required
Experience developing and executing medical strategy
Ability to work effectively in cross-functional environments
Demonstrated ability to problem solve
Develops and builds effective people and teams
Exceptional written and verbal skills
Excellent time management and scheduling skills
Ability to manage multiple tasks in a fast-paced environment
Ability to work effectively under tight timelines and schedules
Ability to work independently and as a contributing team member
Ability to sense the importance or impact of issues and situations and take appropriate actions
Must be flexible, innovative, and self-motivated
Strong communication, interpersonal and organizational skills
At least 50% overnight travel required
Fluency with digital engagement/communication tactics
#LI-RV1
#LI-REMOTE
About Us: Myriad Genetics Inc., is a leading personalized medicine company dedicated to being a trusted advisor transforming patient lives worldwide with pioneering molecular diagnostics. Myriad discovers and commercializes molecular diagnostic tests that: determine the risk of developing disease, accurately diagnose disease, assess the risk of disease progression, and guide treatment decisions across six major medical specialties where molecular diagnostics can significantly improve patient care and lower healthcare costs. Myriad is focused on three strategic imperatives: maintaining leadership in an expanding hereditary cancer market, diversifying its product portfolio through the introduction of new products and increasing the revenue contribution from international markets. For more information on how Myriad is making a difference, please visit the Company's website: www.myriad.com .
WE ARE AN EQUAL OPPORTUNITY EMPLOYER. Applicants and employees are considered for positions and are evaluated without regard to mental or physical disability, race, color, religion, gender,national origin, age, genetic information, military or veteran status, sexual orientation, marital status or any other protected Federal, State/Province or Local status unrelated to the performance of the work involved.
Please answer all questions completely. Please do not provide any information not specifically requested on this Employment Application form.
About the Team: Myriad Neuroscience, a business unit of Myriad Genetics, specializes in pharmacogenomic testing. The GeneSight® Psychotropic test, developed in the Myriad Neuroscience clinical laboratory, analyzes clinically important genetic variations that may impact how a patient metabolizes and responds to certain psychiatric medications. The results of the test provides clinicians with information about which medications may require dose adjustments, may be less likely to work, or may have an increased risk of side effects based on patient's genetic makeup.

Expected salary:

Location: Mason, OH

Job date: Sat, 09 Jul 2022 00:29:01 GMT

Apply for the job now!