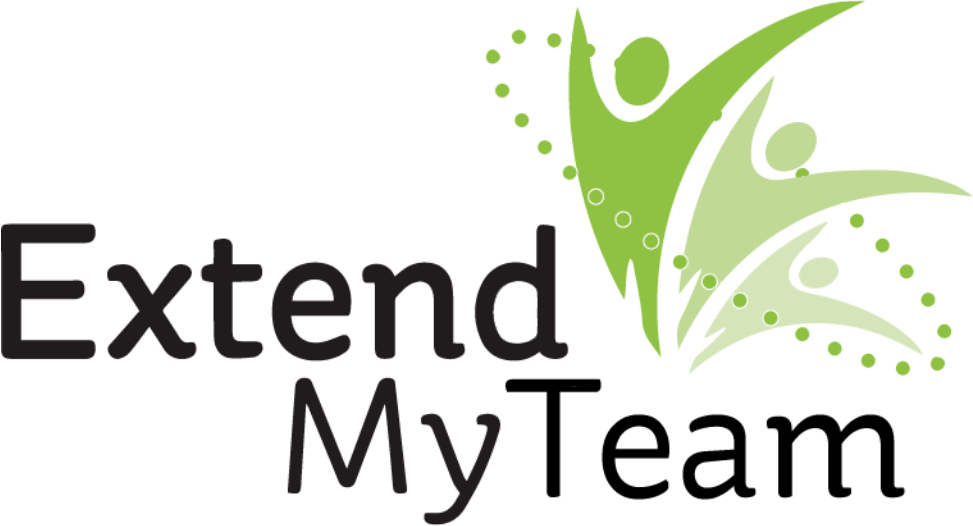 Job title: Director of Advertising Operations

Company: ExtendMyTeam

Job description: Who we are
We are a high energy, agile team of B2B marketing professionals specializing in account-based marketing (ABM) and lead generation for mid-market-to-large organizations and enterprises in SaaS, Fintech, Industrial and Manufacturing, Supply Chain & Logistics, Tech, Pharmaceutical and healthcare throughout the globe. Over decades, our senior team members have honed their expertise in ABM strategy and orchestration, digital channels, tech stack integration, and data visualization. Using a unique blend of ABM, B2B Lead Gen, and Sales Enablement to align the marketing and sales processes and accelerate revenue, we deploy Proof of Concept, 1:Many, 1:Few, 1:1 and Sales Support ABM campaigns that deliver an industry-leading 9x ROI. We are ranked in the top 3 US Based B2B marketing agencies specializing in ABM. Our plans are ambitious and we are moving fast. Ready to join this dynamic team of achievers?
What we are looking for
We are seeking a seasoned account-based management expert with agency experience, whether current or recent past, to fill our newly created Director of Advertising Operations role. We may not have the title right, but we believe the right person knows how to master client relationships and beat client service expectations all day long. We are looking for a strong presenter, collaborator, data analyzer, strategist, organizer, project manager, operator, and team wrangler, who not only knows and understands ABM, but LOVES it! The ideal candidate is a passionate B2B ABM marketer with successful marketing programs management experience, a natural and deep appreciation for campaign development and digital marketing, and is, by nature, data driven.
Who you are
A great communicator with the right EQ for building successful teams
Charismatic! You know how to rally the room behind an idea and deploy the right resources to execute it. And have fun doing it!
Client focused. You focus on their needs and then you deliver, whether through others or by rolling up your own sleeves to get it done.
Driven. You thrive in a fast-paced, sometimes chaotic environment-we are early stage and growing fast.
A creative thinker. You are intensely curious and dive deeply into your client's business to find the right strategies to drive results. You are unafraid to offer up new ideas or be a contrarian when needed.
A strategist. You continually are seeking new ways to leverage technology, process and relationships to achieve results.
Analytical. Able to regularly use data to analyze program effectiveness to look for ways to optimize outcomes.
Passionate about building and growing brands.
Organized. You represent the calm in the storm, adept at juggling multiple priorities and creating systems to operate efficiently and effectively to achieve the highest level of success, faster and better!
What you will do
Strategic projects: participate in the development of top management initiatives including go-to-market strategy, product portfolio strategy, new business strategy, organizational growth and design, operating model contribution, pricing strategy etc.
Market analysis: Run data analysis, as necessary to support strategy development, using our market intelligence tools, and provide insights to the biz team.
Customers/Vertical analysis: Conduct necessary analysis on our potential or existing opportunities by leveraging market intelligence data and CRM systems, to provide deeper insights to business, BD, and product teams.
Customer and Campaign performance analysis: Run multi-dimensional analysis on the performance of existing accounts and related campaigns, tracking performance from macro to micro levels, assessing opportunities to predictively guide campaign success, drive optimization, guide and shift priorities as needed to achieve client ROI success.
Account Management: Create and manage client account KPIs through effective and proactive project management, communications, and responsiveness-either directly or indirectly in a leadership capacity. Ensure client success, respond to issues promptly utilizing all available resources, monitor for growth and renewal opportunities.
Operational excellence: Partner with internal and external cross-functional teams to ensure the company has the most efficient processes, tools, and systems to drive sustainable growth and client success as the we grow and evolve, staying competitive and notable in the B2B enterprise marketplace.
Subject Matter Expert: Serve as a SME from a technical and operational perspective Understanding our sales processes and the objectives of the accounts and using insight to work closely on the account strategy, defining marketing programs and achieving business goals and growth objectives.
What you bring
Bachelor's degree in marketing, communications, business or equivalent (MBA or MS preferred)
8~10 years of experience in biz marketing operations, marketing technology or management consulting in the ABM/B2B sector.
Team leadership and hands on experience with enterprise level clients providing digital, account-based marketing, SEO and ad tech experience in an agency, preferred. Product side experience is also beneficial but not necessary.
Advanced quantitative analytical skills in various platform and extremely comfortable toggling across multiple technologies(familiarity with Excel, SQL, Salesforce, Hubspot, Marketo, Google analytics, MS, LinkedIn, Bing and other relevant tech stacks)
Strategic, results-driven mindset with a proven ability to maintain successful relationships with sales and translate business needs to ABM marketing programs and pipeline.
Creative thinker who is adept at working on multiple projects simultaneously in a fast-paced environment, and comfortable contributing new/contrary ideas.
Digital first mindset; ability to leverage data-driven digital marketing technologies in demand creation and pipeline acceleration.
Detail oriented with strong program management skills.
Audience creation and segmentation.
Exceptional written and verbal communication skills.
Ability to travel on demand, nationally and internationally, per client needs.
A desire to work remote, and demonstrated ability to manage effectively in a remote environment
What you get
Industry competitive pay and benefits, including healthcare, 401k plan, unlimited PTO and rich incentive compensation.
The flexibility to work in a fully remote environment, with a strong, highly engaged team, and the opportunity to help build a global brand and contribute to a progressive, quality of life culture!
EEO statement
The Agency is committed to diversity and inclusion in the workplace and providing equal employment opportunity (EEO) to all employees and applicants for employment without regard to race, color, religion, gender, sexual orientation, national origin, age, disability, pregnancy, marital status, gender identity or expression, genetics, veteran status, or any other legally protected characteristic or activity in accordance with applicable federal, state and local laws.

Expected salary:

Location: Austin, TX

Job date: Wed, 08 Jun 2022 22:11:31 GMT

Apply for the job now!