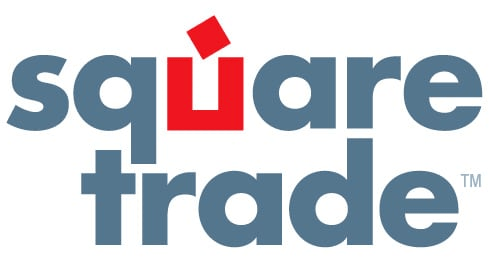 Job title: Director of Engineering, Merchant Integration Team

Company: SquareTrade

Job description: Company Description
SquareTrade is the fastest growing company of its kind. We're revolutionizing a $30b industry with service innovation and attention to customer satisfaction. We partner with some of the largest, most sophisticated retailers and carriers in the world (Walmart, Target, Amazon, Costco, and T-Mobile to name a few), consistently win industry awards, have received tens of thousands of 5-star reviews… and we're just getting started. A member of the Allstate family, SquareTrade has headquarters in San Francisco and London. We are currently expanding in Europe and Asia Pacific, including Japan and Australia.
Job Description
At SquareTrade, we help our customers when they need us most. As the market leader of protection plans, we touch the lives of millions of people across the world. Our success is due to our focus on delivering great service to our customers through a modern, digital platform.
In this role as a Director of Engineering, you will have responsibility over a suite of software product offerings and manage Software Engineering Managers in an agile development environment. Along with being a coach, mentor and a driving force for your teams, you will partner with Product Managers, other Software Engineering Leaders and Architects to define and deliver on critical company initiatives on time and on budget.
You will develop strategies and execute on a plan to grow and scale an engineering organization that is distributed across multiple time zones across the globe and growing aggressively. You will be a key stakeholder in the definition of the architecture of a software platform that is resilient and supports transactions at internet scale. You will contribute to an engineering culture that promotes learning and development and rewards curiosity, risk-taking and innovation.
You will be a part of the Engineering Leadership team, with whom you will partner on defining the technical vision and direction of the organization. This is an exciting position that offers autonomy and teamwork, with opportunities for career development.
You're A Great Candidate If You …
Like building global engineering teams for a business experiencing hyper-growth
Like focusing on engineering productivity improvements and eliminating waste
Like to set clear goals for your organization that align with business OKRs
Like partnering with product leaders to defining business strategy and product roadmaps
Love to enable an engineering culture that encourages learning and career progression
Qualifications

Bachelor's Degree in Computer Science or related field
5+ years of development experience.
7+ years of engineering leadership experience
Must have expert-level knowledge of software architecture principles
A great understanding of web technologies, UI frameworks and event-driven architectures
Experience in building and scaling engineering organizations; demonstrated ability to manage, mentor and coach engineers and managers
Good knowledge on tracking and setting goals to improve quality and efficiency
Great communication skills
Additional Information
Our line-up of employee benefits include:
Excellent benefits (medical, dental, vision, life, disability, and more)
Flexible PTO
401K with employer matching plan up to 5% of salary
HSA with employer contribution
Paid parental leave
Monthly internet reimbursement directly in your paycheck
Monthly wellness allowance
Open access to mental health resources including therapy and coaching for employees and dependents
Generous work-from-home set-up allowance
Paid volunteer time to give back to the community
Access to a diverse array of Employee Resource Groups
Flexible and hybrid work schedules
Development and career growth opportunities
The Team:
SquareTrade is an Equal Opportunity Employer

Expected salary:

Location: Salt Lake City, UT

Job date: Sun, 10 Jul 2022 02:31:05 GMT

Apply for the job now!