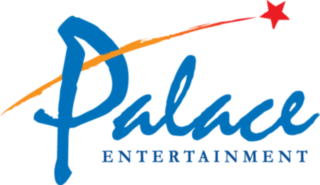 Job title: Director of the Hotel – Cartoon Network Hotel

Company: Palace Entertainment

Job description: Summary:
This director level management position provides oversight for all aspects of the Cartoon Network Hotel operations. The role responsibilities include maximizing financial performance, high quality standards, superior guest satisfaction, sales and marketing, and overall staff hiring and development. This position reports to the General Manager of Dutch Wonderland.
Job Functions:

Creates an operating environment that ensures consistent guest satisfaction above brand averages
Maintains product and service quality standards by conducting ongoing evaluations and standard setting
Monitors the performance of the hotel through verification and analysis of guest satisfaction systems and financial reports
Develops accurate and aggressive short and long-term financial objectives consistent with the budget, forecast, company goals and investor expectations
Monitors and adjusts ADR, room availability, rates for transient and group nights
Participates in capital planning for property expansion, including Project Management of capital investment
Prepares financial reports for the company that clearly explain operational effectiveness, trends and variances
Establishes and maintains high employee motivation, consistent training and development, conducts wage reviews and ensures compliance with established labor regulations
Explores options to increase F&B and retail spends in the restaurant, cafe, bar, retail store, and other opportunities
Maintains an appropriate level of community public affairs involvement
Drives the execution of marketing, sales, and operational activities producing results that meet or exceed the hotel's business plan
Understands and ensures the hotel is operated in compliance with all applicable laws, ordinances, regulations, and requirements of any federal, state or municipal authority
Plans, organizes and supports direct reports in sales and operations (front desk, activities and aquatics, food & beverage, housekeeping)
Other responsibilities include: Inspections, daily reports, yield management, weekly department head meetings, inventories, internal financial controls, and public relations
Contribute to maintaining a safe working environment for all employees, including attending Safety Committee meetings and adhering to company policies as well as local, state, and federal guidelines
Participate in the Manager on Duty rotation for the property
Other duties as assigned
Basic/Required Qualifications:
Must be 21 years of age or older
Must have reliable transportation to and from work
Must be able to read, write, speak, hear, and understand English
High school diploma or GED, and either a two- or four-year degree, preferably business administration, hospitality management, or a related field, or equivalent experience in a related role
3-5 years of supervisory and/or management experience, preferably in hospitality/hotel front line and management positions
Occupationally significant combination of vocational education, apprentice training, and on-the-job training
Proficiency using Windows operating systems and Microsoft Office products, especially Excel
Additional/Preferred Qualifications:
Certification as a Hospitality Administrator or Lodging Manager
Previous experience or familiarity with software programs such as: yield management systems, property management system (PMS), daily revenue system (DRS), central reservation system, and payroll
Excellent communication skills in order to present information, converse with other team members, and address guests and vendors
Ability to work in a team environment with a self-motivated, solution-oriented perspective
Critical thinking and analytical skills to process data and make next-step recommendations
Customer service mindset in all aspects of job duties
Ability to attend to detail, prioritize projects, and multi-task as necessary
Working Conditions:
Physical requirements include the ability to sit, stand, walk, kneel, see visual graphics, speak, hear, type, lift/move up to 50 lbs., and use common office equipment such as computers, photocopiers, and phones
Must be able to work indoors in an office setting, as well as outdoors in a variety of weather conditions especially during peak season operations
Must be able to work flexible hours including evenings, weekends, and holidays
Anticipated Earnings and Perks:

$90,000/yr starting salary
Leading By Objectives bonus program eligibility
Benefits eligible (medical, dental, vision, life, AD&D, and more)
401(k) option once eligibility criteria are met
Complimentary tickets to Dutch Wonderland
Discounts on food & beverage, retail items, and site/room rates at Old Mill Stream Campground, and Cartoon Network Hotel
Palace Entertainment LLC dba Cartoon Network Hotel is an Equal Opportunity Employer.
Other details
Job Family OPERATIONS MGMT
Pay Type Salary
Employment Indicator Full Time
Job Start Date Thursday, July 7, 2022
Lancaster, PA, USA, 2249 Lincoln Hwy East, Lancaster, Pennsylvania, United States of America
Expected salary: $90000 per year

Location: Lancaster, PA

Job date: Sat, 09 Jul 2022 03:51:15 GMT

Apply for the job now!