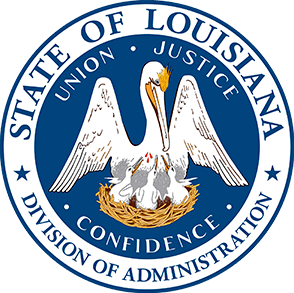 Job title: Economic Stability Specialist

Company: State of Louisiana

Job description: Supplemental Information
This position is located in the Iberville Parish Economic Stability department.

This position is open to current permanent Department of Children and Family Services employees ONLY. Also, it may be filled as a detail and promoted within 12 months.You must include all relevant education and experience on your official State application.
The duties that you describe in the Work Experience section of your application will be reviewed by State Civil Service as part of the process in determining if you meet the minimum qualifications for this job.
Your experience WILL NOT be evaluated based on the job title alone. You must describe your actual duties. If you are a current employee of the State of Louisiana it is important that you indicate in the "Duties" section for each job the specific programs that you worked in to receive credit for that experience.
List all prior employment. Work experience left off of your electronic application or only included in an attached resume will not be credited. Resumes WILL NOT be accepted in lieu of completed education and experience sections on your application. Incomplete applications will not be considered.
Applicants qualifying based on college training or receipt of a baccalaureate degree will be required to submit an official college transcript to verify credentials claimed prior to appointment. Please make every effort to attach a copy of your transcript to your application. The transcripts can be added as an attachment to your online application. The selected candidate will be required to submit original documentation upon hire.
No Civil Service test score is required in order to be considered for this vacancy.
To apply for this vacancy, click on the "Apply" link above and complete an electronic application, which can be used for this vacancy as well as future job opportunities. Applicants are responsible for checking the status of their application to determine where they are in the recruitment process. Further status message information is located under the Information section of the Current Job Opportunities page.
DCFS is an "Equal Opportunity Employer" and Louisiana is a "State as a Model Employer for People with Disabilities"
For further information about this vacancy contact:

Laura [email protected]
Qualifications
MINIMUM QUALIFICATIONS:

A baccalaureate degree plus two years of professional level economic stability social services experience.
SUBSTITUTIONS:

Six years of full-time work experience in any field may be substituted for the required baccalaureate degree.
Candidates without a baccalaureate degree may combine work experience and college credit to substitute for the baccalaureate degree as follows:
A maximum of 120 semester hours may be combined with experience to substitute for the baccalaureate degree.
30 to 59 semester hours credit will substitute for one year of experience towards the baccalaureate degree.

60 to 89 semester hours credit will substitute for two years of experience towards the baccalaureate degree.

90 to 119 semester hours credit will substitute for three years of experience towards the baccalaureate degree.

120 or more semester hours credit will substitute for four years of experience towards the baccalaureate degree.
College credit earned without obtaining a baccalaureate degree may be substituted for a maximum of four years full-time work experience towards the baccalaureate degree. Candidates with 120 or more semester hours of credit, but without a degree, must also have at least two years of full-time work experience to substitute for the baccalaureate degree.
Graduate training with eighteen semester hours in one or any combination of the following fields will substitute for a maximum of one year of the required experience on the basis of thirty semester hours for one year of experience: counseling; social work; psychology; economics; business, public, or health administration.
A master's degree in the above fields will substitute for one year of the required experience.
A Juris Doctorate will substitute for one year of the required experience.
Graduate training with less than a Ph.D. will substitute for a maximum of one year of the required experience.
A Ph.D. in the above fields will substitute for two years of the required experience.
NOTE:
Any college hours or degree must be from a school accredited by one of the following regional accrediting bodies: the Middle States Commission on Higher Education; the New England Commission of Higher Education; the Higher Learning Commission; the Northwest Commission on Colleges and Universities; the Southern Association of Colleges and Schools; and the Western Association of Schools and Colleges.
Job Concepts
FUNCTION OF WORK:
To provide professional support services for social services programs designed to assist families with food, cash, or child care.
LEVEL OF WORK:
Advanced.
SUPERVISION RECEIVED:
Direct from an Economic Stability Supervisor or other higher level personnel.
SUPERVISION EXERCISED:
None.
LOCATION OF WORK:
Department of Children and Family Services.
JOB DISTINCTIONS:
Differs from Social Services Analyst 3 by the presence of complex programmatic functions.
Differs from Economic Stability Supervisor by the absence of serving as a direct supervisor.
See allocation criteria memo.
Examples of Work
Reviews case records and/or procedures in the local offices to assure that program benefits are accurately determined.
Prepares exit conferences, written reports and confirmations.
Sets standards of operation, checks progress and assures that policies are properly carried out.
Conducts ongoing administrative programmatic reviews of field offices to ensure compliance with federal and state regulations.
Recommends and directs plans to correct deficiencies regarding the use of personnel and overall efficiency measures and recommends changes in state procedures.
Coordinates services and negotiates agreements with administrators of government and private agencies, doctors, lawyers, and executives in private industry.
Researches and responds to parish office requests to clarify and interpret policy.
Benefits
Louisiana State Government represents a wide variety of career options and offers an outstanding opportunity to "make a difference" through public service. With an array of career opportunities in every major metropolitan center and in many rural areas, state employment provides an outstanding option to begin or continue your career. As a state employee, you will earn competitive pay, choose from a variety of benefits and have access to a great professional development program.
Flexible Working Arrangements – The flexibility of our system allows agencies to implement flexible working arrangements through the use of alternative work schedules, telecommuting and other flexibilities. These arrangements vary between hiring agencies.
Professional Development – The Comprehensive Public Training Program (CPTP) is the state-funded training program for state employees. Through CPTP, agencies are offered management development and supervisory training, and general application classes on topics as diverse as writing skills and computer software usage.
Insurance Coverage – Employees can choose one of several health insurance programs ranging from an HMO to the State's own Group Benefits Insurance program. The State of Louisiana pays a portion of the cost for group health and life insurance. Dental and vision coverage are also available. More information can be found at .
Deferred Compensation – As a supplemental retirement savings plan for employees, the State offers a Deferred Compensation Plan for tax deferred savings.
Holidays and Leave – State employees receive the following paid holidays each year: New Year's Day, Martin Luther King, Jr. Day, Mardi Gras, Good Friday, Memorial Day, Independence Day, Labor Day, Veteran's Day, Thanksgiving Day and Christmas Day. Additional holidays may be proclaimed by the Governor. State employees earn sick and annual leave which can be accumulated and saved for future use. Your accrual rate increases as your years of service increase.
Retirement – State of Louisiana employees are eligible to participate in various retirement systems (based on the type of appointment and agency for which an employee works). These retirement systems provide retirement allowances and other benefits for state officers and employees and their beneficiaries. State retirement systems may include (but are not limited to): Louisiana State Employees Retirement System ( ), Teacher's Retirement System of Louisiana ( ), Louisiana School Employees' Retirement System ( ), among others. LASERS has provided this to give you more detailed information about their system.

Expected salary: $3176 – 6252 per month

Location: Plaquemine, LA

Job date: Sat, 09 Jul 2022 04:44:24 GMT

Apply for the job now!