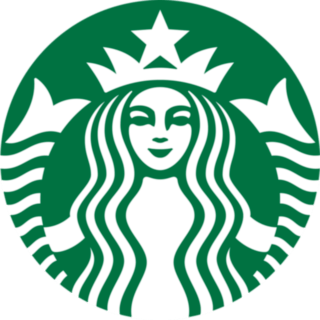 Job title: engineer lead – Inventory Product Engineering

Company: Starbucks

Job description: Now Brewing – Engineer Leads! #tobeapartner
From the beginning, Starbucks set out to be a different kind of company. One that not only

celebrated coffee and the rich tradition, but that also brought a feeling of connection. We are known for developing extraordinary leaders who share this passion and are guided by their service to others.
As a Lead Engineer with Inventory Product Engineering, you will be responsible for building, enhancing, and supporting enterprise-scale JavaScript Express services, React frontend UIs and underlying components. We are an Agile team that builds and supports multiple mobile and web applications used for store inventory activities.

We are looking for deep technical proficiency in large-scale web applications, business savvy and the ability to drive from design to implementation. If this sounds like you let's talk about how you can help Starbucks transform and modernize its retail inventory practices.
As a Lead Engineer, you will…

Collaborate with business partners, other Starbucks Technology teams and senior application developers to arrive at recommendations for technology decisions. Initiate process improvements for new and existing systems.
Design, develop, implement, document and test changes to application microservices. Code, test, debug, document and implement complex software applications. Initiate design reviews for new applications and contribute to software development standards.
Lead, coach, and mentor other less experienced team members. Perform cross-training and facilitate information sharing among team members.
Collaborate with team members to recommend new software development technologies and development processes.
Participate in systems planning, scheduling and implementation. Collaborate with project team to help keep projects on schedule.
Participate in and contribute to requirements gathering, and translate business requirements and functional designs into technical designs. Assist with resolving complex design issues. Act as senior technical expert to consult with and analyze the business needs.
Recommend and establish new software development, testing and documentation standards.
Resolve or assist with escalated software application issues as needed. Lead and coordinate activities to develop and execute plans to mitigate occurrence and reoccurrence of production issues. Oversee and contribute to the documentation of production support processes. Anticipate long term support issues and plan for corrective actions.
Collaborate with support teams to ensure complex issues are resolved in a timely manner.
Perform or assist with root cause analysis to identify permanent resolutions to issues.
Qualifications
We'd love to hear from people with experience in:

JavaScript, React and ExpressJS development, 7+ years
Web application development, 7+ years
Mobile application development, including some native iOS, 5+ years
Analyzing and proposing solutions to applications and business processes, 7+ years
Providing technical support and guidance on technical projects, 7+ years
Mentoring, coaching and leading other technical team members, 5+ years
Working with process owners and identifying technology solutions, 5+ years
Architecting, building, and supporting large-scale GraphQL instances
Websockets, Docker and Kubernetes
Join us and be part of something bigger. Apply today!
All qualified applicants will receive consideration for employment without regard to race, color, religion, sex, sexual orientation, gender identity, national origin, disability, or status as a protected veteran.
We are committed to creating a diverse and welcoming workplace that includes partners with diverse backgrounds and experiences. We believe that enables us to better meet our mission and values while serving customers throughout our global communities. People of color, women, LGBTQIA+, veterans and persons with disabilities are encouraged to apply.
Qualified applicants with criminal histories will be considered for employment in a manner consistent with all federal state and local ordinances. Starbucks Corporation is committed to offering reasonable accommodations to job applicants with disabilities. If you need assistance or an accommodation due to a disability, please contact us at 206-318-0660 or via email at [email protected]

Expected salary:

Location: Seattle, WA

Job date: Sun, 10 Jul 2022 01:41:04 GMT

Apply for the job now!