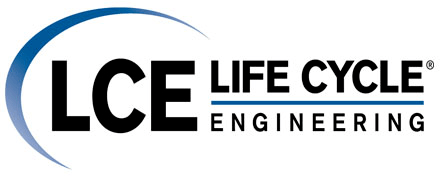 Job title: Engineering Technician IV Mechanical

Company: Life Cycle Engineering

Job description: Job Description

ENGINEERING TECHNICIAN IV – MECHANICAL
Position Summary:

Life Cycle Engineering is looking for an experienced Engineering Technician IV – Mechanical to join our team in Norfolk, VA assisting Ships Force and/or involved Navy Technical Activities with troubleshooting, repair, testing and grooming of systems and equipment.
Clearance Required:
Must be a US citizen with the ability to obtain/maintain a DoD Secret security clearance.
Essential Functions and Responsibilities:
Provide assessment status and operational checks of equipment and systems which include:
Identify and document system and/or equipment problems
Correct and/or repair identified discrepancies and required corrective actions
Identify and document design problems
Identify and document logistic support deficiencies and recommend corrective actions
Develop and provide on-the job training (OJT) to Ships Force personnel
Verify configuration data and existing 2 Kilos for accuracy
Develop test specifications
Required Education, Skills, and Experience:
Minimum of ten (10) years of electrical experience within last fifteen (15) years in the operation, repair, maintenance and assessment of US Naval auxiliary equipment to include but not limited to: Fire Pumps, Fuel/Lube Oil Pumps and Purifiers, Distilling Plants, JP-5 Service/Transfer/Cargo/Stripping Pumps and Purifiers, Main and Auxiliary Condensers, Main Condensate Pumps, Main Seawater Circ Pumps, Potable Water Pumps and Systems, SSDG/SSGTG Pumps, and various types of pumps and piping associated with mentioned systems. Motor Operated Valves, Sea Valves, Remote Operating Gear, Pitswords, and various general valves associated with naval shipboard auxiliary equipment.
Auxiliary Circ/Condensate/Sea Water Pumps, CHT/VCHT, Distilling Plants, Purifiers, Main and Auxiliary Condensers, Oily Water Separator Systems (OWS), Plastic Waste Processors (PWP) and various types of pumps and piping associated with mentioned systems.
Candidates shall be proficient using general and special purpose electronic test equipment to perform organizational level maintenance.
The specialized experience shall demonstrate the individual's ability to:
Demonstrate a working knowledge of Navy assessment programs, visit processes and reporting methods for visits.
Demonstrate regularly using accepted current instrumentation for diagnosing equipment.
Demonstrate ability for interpreting wiring diagrams and control schematics.
Must have recent and current experience with in two (2) years.
Ability to utilize computers including the Microsoft Office Suite for compiling information for reports and history files and transfer digital pictures from camera to computer and enhance as required and label them for report purposes.
Ability to communicate effectively in writing and orally.
Demonstrate an ability to interpret wiring diagrams, control schematics and plans and the ability as Subject Matter Expert (SME) to troubleshoot, analyze and provide distance support for listed equipment.
Physical Demands and Expectations:
Regular physical activity to include walking, climbing stairs, and standing; frequent periods of prolonged sitting may be required.
Maneuvering around tight spaces in a shipboard environment
Ability to speak, read, hear, and write, with or without assistance.
Ability to use phone and computer systems, copier, fax and other office equipment.
This position description represents a summary of the major components and requirements of the outlined job. Other duties and responsibilities may be assigned or required as business needs dictate. Questions regarding this description should immediately be addressed to the department manager or to Human Resources.
LIFE CYCLE ENGINEERING

Life Cycle Engineering (LCE) is a privately held, employee-owned company with an emphasis on "doing the right thing the right way", which applies to the way we treat our customers and employees. We are proud to have been recognized as a "Best Place to Work" for 14 years running! Learn more below and at .

Mission

Our mission is to enable people and organizations to achieve their full potential.

As a professional services organization, our mission is focused on our clients' people and organizations. It is our company's cornerstone belief that we will not lead the industry in assisting our clients unless we excel at helping our own people and teams reach their full potential.
Culture

Our corporate culture encourages personal and professional growth because LCE's success depends on the talent, innovation, professionalism, and commitment of its employees. LCE is a strengths-based organization focused on turning individual talents into strengths and then turning individual strengths into organizational performance that supports our clients' success.
Benefits
Affordable Medical/Dental/Vision Plans for employees and their families
Free Employee Life and Disability Insurance, with supplemental coverage options available
Health Savings Account and Flexible Savings Account options
Company matched 401(k) & company-funded Employee Stock Ownership Program (ESOP)
Paid Vacation, Holiday, Sick Leave
Dynamic employee innovation/entrepreneurship program which includes education, empowerment, and monetary rewards
Continuing Education and Professional Development programs at all levels
Flexible Schedules and Relaxed Dress Code
Employer-sponsored events, social collaboration, and open communication
Free access to an extensive online training library, including certification prep
Bonus Program for outstanding contributions, Employee Referral Program, numerous Recognition Opportunities, and more…
*Benefits may vary by business unit and location. http://www.lce.com/Employee_Benefits_358.html
Life Cycle Engineering (LCE) shall abide by the requirements of 41 CFR §§ 60-1.4(a), 60-300.5(a) and 60-741.5(a). These regulations prohibit discrimination against qualified individuals based on their status as protected veterans or individuals with disabilities, and prohibit discrimination against all individuals based on their race, color, religion, sex, sexual orientation, gender identity, or national origin. Moreover, these regulations require that LCE take affirmative action to employ and advance in employment individuals without regard to race, color, religion, sex, sexual orientation, gender identity, national origin, protected veteran status, disability, because of or on the basis of pregnancy, childbirth, or related medical conditions, including, but not limited to, lactation, and any other status protected by applicable state law. In addition, LCE will not discharge or in any other manner discriminate against any employee or applicant for employment because such employee or applicant has inquired about, discussed, or disclosed the compensation of the employee or applicant or another employee or applicant. LCE shall also abide by the requirements of 29 CFR Part 471, Appendix A.

Expected salary:

Location: Norfolk, VA

Job date: Sun, 26 Jun 2022 04:24:40 GMT

Apply for the job now!