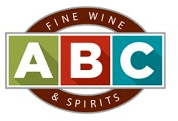 Job title: Executive Sales and Purchasing Coordinator

Company: ABC Fine Wine & Spirits

Job description: Description :
JOIN THE CELEBRATION!
The Executive Sales and Purchasing Coordinator operates under general direction, performs varied, sensitive, and confidential office administrative support functions and store communications for Sr. Vice President of Sales and Merchandising, along with Pricing. (Sales, purchasing, pricing, beer, and cigar teams); and performs related duties as assigned. Work with owners, executives, and team members in a supportive environment with growth opportunities…we promote from within.
ESSENTIAL FUNCTIONS:
Dedicated support to the Sr. VP of Sales, Merchandising and Purchasing, along with additional department heads
Handle email and other correspondence for Sr. VP
Maintain calendars and Outlook inboxes
Communicate regularly with field teams and category managers
Schedules, prepares agenda and meeting materials for various meetings
Coordinates work with other department heads and support staff
Gather information for communication to stores cross divisionally
Communicate essential information to stores in a timely manner
Manage the new item process, including the email box, samples coming into the office, and laying out the monthly wine & spirit new item reviews
Track store resets and remodels
Work with various distributors and suppliers regarding store programs and displays
Assist in stores as needed during holidays and attend new store openings as requested
Maintains executive(s)' calendar and makes all necessary arrangements for appointments and travel
Assist and attend various charity events as requested
Prepare materials for monthly Wine Management Meetings and Spirit Reviews, including tracking samples
Run and create reports as needed
Communicate with all levels of the organization, including executive personnel
Routinely handle phone calls, emails, calendars, meeting scheduling, and other administrative responsibilities
Ensure confidentiality of assigned projects
Additional responsibilities as assigned by supervisor
QUALIFICATIONS:
2 or 4-year college degree required, or related experience
3 years of more of administrative experience preferred
Knowledge of professional office administrative practices and procedures
Proficient with the Microsoft Office Suite, including Excel, Word, PowerPoint, and Outlook
Experience in retail store operations, including comprehension of Plan-O-Grams, preferred
Superior communication skills, both written and verbal
Proven ability to work independently, self-starter
Trustworthy, ethical, able to handle confidential information with ease
Works well as a team and with minimal direction
Able to handle multiple projects simultaneously, prioritizing work appropriately
Strong organizational skills required
Strictly based in Store Support Center Monday-Friday, with occasional weekend work for events, 10% travel
Professional attitude, appearance, and demeanor
Physical Requirements
With or Without Accommodations
May sit or stand at a workstation for up to 8 hours
Routinely handles paperwork, materials, collateral and other printing supplies and deliverables
Occasionally needs to lift and/or transport up to 30 pounds of boxes, printed materials or various items short distances, to and from the normal workstation.
Occasionally needs to stand or walk short distances to areas that are not immediately accessible from the workstation, such as the fax machine, printers, or mailroom.
Specific vision abilities required by this position include close vision (at 20 inches or less), distance vision (at 20 feet or more), color vision, peripheral vision, depth perception and the ability to adjust focus.
Work Environment
The work environment is a typical climate-controlled office environment.
The noise level in the work environment is usually moderate.
COVID-19 regulations may dictate work-at-home conditions.
Team member may need to wear a mask, if required for COVID safety procedures.
Our Mission is: "We make everyday celebrations better while enriching the lives of team members and by contributing to organizations that benefit families in the communities we serve."
Experience our Core Values: Respect, Empower, Inspire!
Respect our mission, our guests and each other
Empower each other to make an impact, no matter how small
Inspire and support our Team Members and the communities they serve
Come join this family-owned, growth-oriented organization today! You will receive outstanding benefits with your compensation, which may include:
PAID VACATION AND PTO
TUITION REIMBURSEMENT
ABC UNIVERSITY – GREAT WINE, SPIRITS, BEER, CIGAR TRAINING
EXCELLENT WELLNESS-BASED HEALTH INSURANCE FOR INDIVIDUAL + FAMILY
DENTAL AND VISION PLANS
COMPANY-MATCH 401K PROGRAM
EMPLOYEE DISCOUNTS ON WINE AND SPIRITS
EMPLOYEE ASSISTANCE PROGRAM (EAP)
PET INSURANCE
Complete your online application today at . We look forward to helping you take the first step towards a successful ABC career!
Equal employment opportunity
ABC is an equal-opportunity employer and is committed to providing a workplace free from harassment and discrimination. We are committed to recruiting, hiring, training and promoting qualified people of all backgrounds, and we make all employment decisions without regard to race, ethnicity, color, age, sex, gender, gender identity or gender expression, sexual orientation, religion, creed, marital status, pregnancy, national origin/ancestry, citizenship, physical/mental disability, genetic information, medical condition, military status, or any other basis prohibited by law ("protected status").
ABC is an alcohol-free, drug-free workplace.

Expected salary:

Location: Orlando, FL

Job date: Sun, 12 Jun 2022 02:15:19 GMT

Apply for the job now!