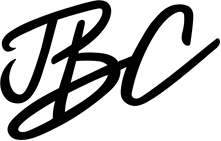 Job title: Freelance Renderer, Store Design, Creative Visual Merchandising, 3D Designer

Company: JBC

Job description: Posted June 15, 2022
#190984
Job Title: Freelance Renderer, Store Design, Creative Visual Merchandising, 3D Designer
Start Date: ASAP
Duration: 12/31/22
Location: NYC
FT HOURS
Job Description:

Responsible for producing and developing architectural interior/exterior photorealistic renderings and virtual tours/panoramic renderings using 3D software.

Responsibilities
Create 3D visualizations (concept diagrams, presentation level renderings).
3D modeling of architectural spaces, as well as custom furniture & other objects.
Work closely with project teams and studio leadership team in developing 3D visualization, as well as visualization standards.
Requirements
2-5 years of professional experience in design (architecture or interior design).
Strong design portfolio demonstrating knowledge of architectural visualization – 3D modeling, lighting, texturing and rendering skills.
Advanced skills with the following software:
o AutoCAD

o 3D Studio Max

o V-Ray & Corona renderers

o Sketchup

o Rhino 3D

o Photoshop

o Other 3D Graphics & Image Editing software.
Excellent 3D Studio Max modeling and V-Ray rendering skills.
Excellent Photoshop skills for post-production, photomontage, etc.
Working knowledge of Revit software a plus.
Understanding of photometric lighting and multi-pass rendering.
Ability to understand and analyze concept sketches as well as dimensioned design drawings in order to translate into 3D.
Ability to follow and implement design reference and Art Direction, and an ability to work within a wide range of styles.
Ability to communicate effectively with both designers and management within small team.
Self-motivated, energetic, and organized, with comfort in working both independently & collaboratively in a fast paced, deadline-based team environment.
Expected salary:

Location: New York City, NY

Job date: Fri, 17 Jun 2022 06:25:43 GMT

Apply for the job now!