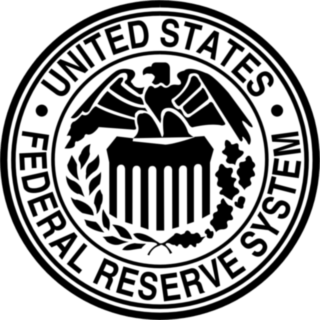 Job title: Graduate Internship in Data Science – Fall 2022 – A

Company: Federal Reserve Bank

Job description: Company Federal Reserve Bank of Minneapolis
The Federal Reserve Bank of Minneapolis Graduate Intern Program is intended to introduce full-time or part-time graduate students to the broader Federal Reserve System and, more specifically, the Banking Supervision function. The team works on supervising the nation's largest and most complex financial institutions. This internship presents a unique opportunity for analytical and quantitative individuals to gain exposure to the challenges currently facing the financial industry.
Interns will work with staff to build work products such as dashboards and reports that summarize large amounts of banking and macroeconomic data. Candidates with appropriate skill sets may also use statistical modeling and other techniques to assess conditions in the banking sector, or across various industries or communities.
The Intern Program provides an opportunity to work in an intellectually stimulating and collaborative environment, to engage in meaningful public service, and to interact with senior leaders at the Minneapolis Fed. Interns will receive coaching, training, and professional development as they engage in job duties.
Required Qualifications:
Relevant course work towards a graduate degree in quantitative-related fields such as (but not limited to) Agricultural Science, Business Analytics, Computer Science, Data Science, Economics, Engineering, Finance, Mathematics, Physics, Psychology, Statistics, etc.
Some experience with any statistical programming language, such as Matlab, Python, SAS, R, Stata, etc.
Meet Protected Individual requirement
Meet COVID-19 vaccination requirement
Availability to fulfill 500 hours of work (full-time or part-time)
Remote work options are available
The Minneapolis Fed is committed to developing a diverse workforce and providing an inclusive environment where all employees are respected and valued. We believe that we can foster development opportunities for all and reach our full potential by recognizing the unique experiences and identities of each of our colleagues. From , we work together to represent you in our economy
Additional Information

A requirement of this position is that you must be fully vaccinated against COVID-19 and received all approved boosters or qualify for an accommodation from the Bank's vaccination policy; the Bank will provide accommodations as required by law for individuals unable to be vaccinated due to a medical condition or sincerely held religious belief.
*This position requires access to confidential supervisory information and/or FOMC information, which is limited to "Protected Individuals" as defined in the U.S. federal immigration law. Protected Individuals include, but are not limited to, U.S. citizens, U.S. nationals, and U.S. permanent residents who either are not yet eligible to apply for naturalization or who have applied for naturalization within the requisite timeframe. Candidates who are not U.S. citizens or U.S. permanent residents may be eligible for the information access required for this position and sponsorship for a work visa, and subsequently for permanent residence, if they sign a declaration of intent to become a U.S. citizen and meet other eligibility requirements. In addition, all candidates must undergo applicable background checks and comply with all applicable information handling rules, and all non-U.S. citizens must sign a declaration of intent to become a U.S. citizen and pursue a path to citizenship
Full Time / Part Time Part time
Regular / Temporary Temporary
Job Exempt (Yes / No) No
Job Category Internship
Work Shift First (United States of America)
The Federal Reserve Banks believe that diversity and inclusion among our employees is critical to our success as an organization, and we seek to recruit, develop and retain the most talented people from a diverse candidate pool. The Federal Reserve Banks are committed to equal employment opportunity for employees and job applicants in compliance with applicable law and to an environment where employees are valued for their differences.

Expected salary:

Location: Minneapolis, MN

Job date: Sat, 09 Jul 2022 22:28:16 GMT

Apply for the job now!